Hontis Creeps From The Shadows On 'Recluse' – FUXWITHIT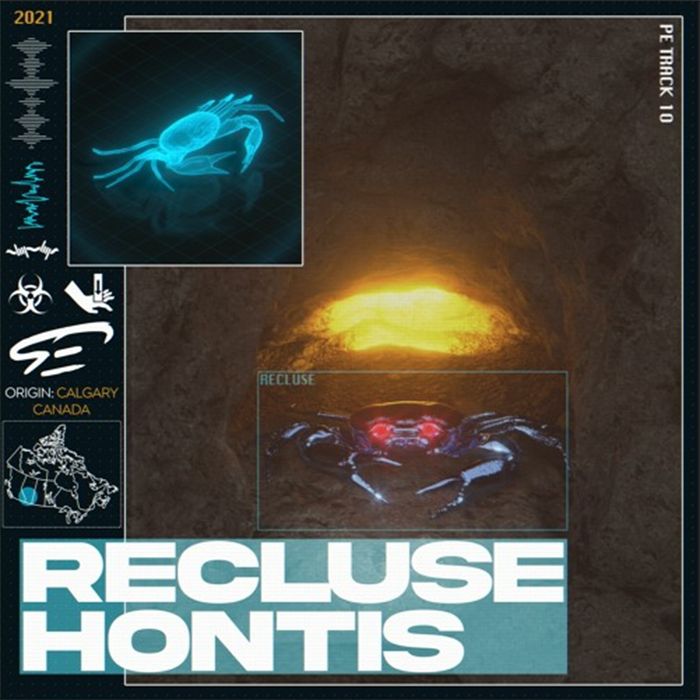 Pacific Empire has been pushing the pedal to the metal in terms of the quality of their releases, featuring tracks from artists like Acrillics, Floot x Blueprint, and more, quickly springing up the ladder. Their fuel, experimental trap music, is seemingly endless, and now they've recruited Hontis for a new release. Titled 'Recluse', Hontis shows that those on the outside can still make a big wave in the scene.
'Recluse' begins with an ethereal vibe as plucks are sprinkled into the track, when you are suddenly hit with strange, atonal wubs that strongly contrast the ethereal vibe that Hontis started on. When the track reaches the drop, it's this atonal wub that snakes its way through 'Recluse', twisting and turning the entire time while hard drums knock against them, trying to steer them in the right direction. 'Recluse' feels like a game of tug of war, where you are the rope, being pulled against these contrasting forces. It's a very unique and interesting take on experimental trap that Hontis has delivered quite masterfully. With plenty of 2021 left, we're watching closely to see what both Pacific Empire and Hontis have up their sleeves for the rest of the year.
'Recluse' is out now, check it out below.