Hex Cougar, Pauline Herr, So Sus And Sejo Combine Gifted Powers On 'East Bridge' – FUXWITHIT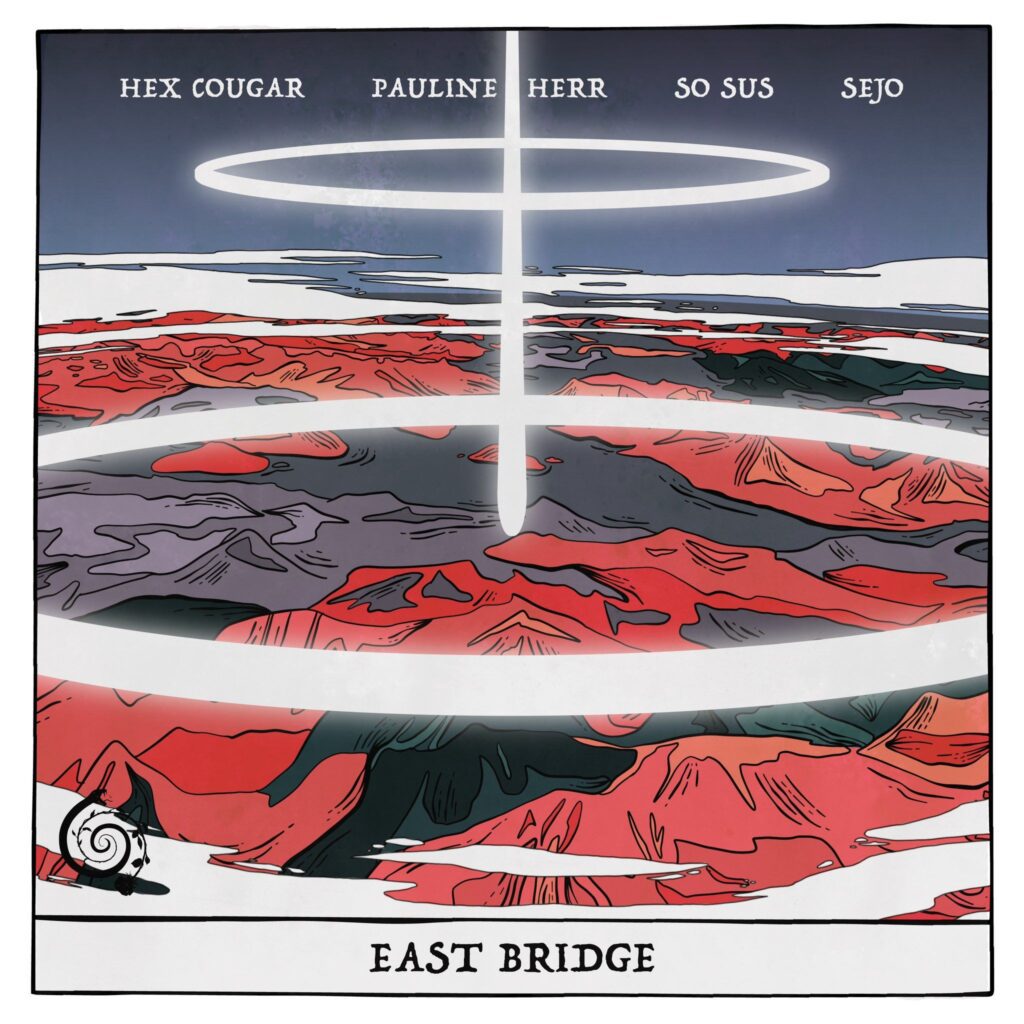 If there was a time we needed a collaboration such as this, it's now. Audiences have called, and they responded with pure love and passion. Fabled musicians Hex Cougar, Pauline Herr, So Sus and Sejo have all come to unite their unique and powerful forces to create something truly remarkable. Their brand new anthem, 'East Bridge' is a strong and indescribable entity of life. It pushes all of their highly acclaimed characteristics and talents to brand new heights. Incorporating nothing but astonishing emotions that will stick with you for a lifetime and beyond. So strap in your seatbelts, because this track is prepared to hyperdrive you into a new dimension.
'East Bridge' is the vine we needed to connect back to reality. It shows the listener a bright white light in the distance. Letting you know everything will be ok and to keep on striving. From a theatrical introduction filled with lush atmosphere, to a sophisticated arrangement all around, you'll be speechless every second of the way. Their embellished skills are instantly heard and recognized from beginning to end. Making it a fair and healthy combination of vigor and strength. Capturing their pure essence within production. It's an emotional planted seed growing at a rapid pace due to their dedication to the arts as well as their fans.
And once the chorus hits you, it's an impact you'll never forget. Opening the gates to a new tomorrow. A huge wave rushing over you. Covering you in pure chills. This is by far the next big chapter for them all. Another milestone for electronic music as a community. Showcasing their raw and endless power when joined together as one. So bravo to everyone for creating one of the biggest tracks of 2021. Make sure to show your support by streaming 'East Bridge' everywhere via Alter/Ego!