Habstrakt & Badjokes Are Back On Never Say Die With 'Right Here' – FUXWITHIT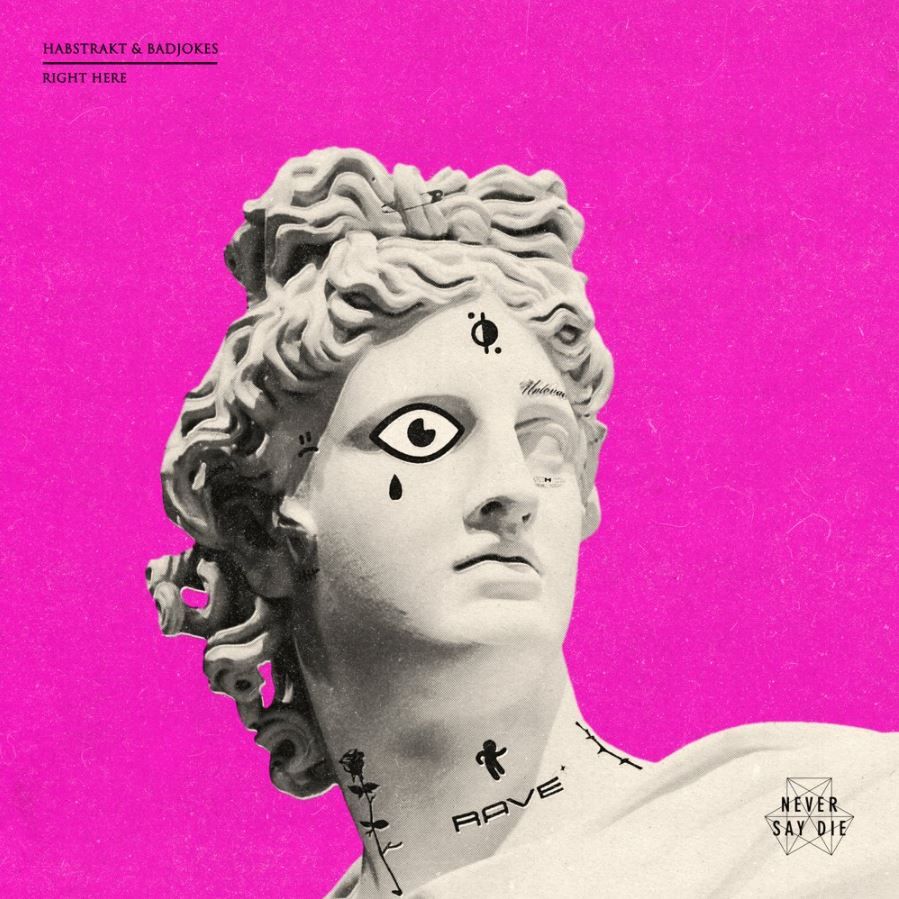 We never thought we would see the day, but 2020 is full of surprises so we never really should have counted out Habstrakt's grand return to Never Say Die. Following his most prolific year to date which saw releases on just about every major electronic label imaginable, Habstrakt has taken 2020 to refine his craft while continuing to put out impressive material. Today, the flying Frenchman returns to the label that he called home for many years with the release of 'Right Here' alongside his countrymate Badjokes, who is another prominent force in the bass house scene.
With their first work together dating back to early last decade, it comes as no surprise to see Habstrakt and Badjokes come together again on a single of epic proportions. From their bootleg of 'Freeky' to 'Moving Up,' the pair of producers have consistently demonstrated an unparalleled chemistry while always remaining ahead of the curve in terms of innovation. In 'Right Here,' Habstrakt and Badjokes return to their roots, offering a bass house belter riddled with crisp sound design and meticulous flow. It's not boundary-breaking in ingenuity, but 'Right Here' gives listeners a fresh dose of the sound they love from the two artists. Don't miss it below.