GURF Soars Through a Tropical, Rhythmic Paradise in 'Big Gurl'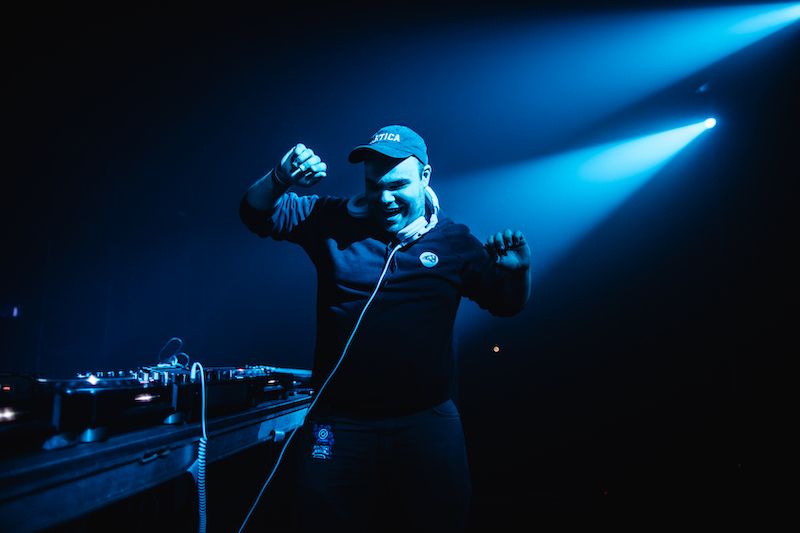 Well-balanced grooves, whimsical sound placements, and out-of-this-world arrangements. These are only a few shining characteristics GURF brings in his work. Standing out in the industry with his creative mind for the art of rhythm and delivering perfectly balanced tones and structures to his audience, he's back once again. Adding another suave song to his catalog, GURF calls it, 'Big Gurl.' It's a beautiful yet hard-hitting tune filled to the brim with pleasing drums, leads, and a comforting aura to make you feel right at home. Perfect for Springtime weather. And since this is his third track of the year, he made sure to bring a whole lot of energy with this one.
Throughout the year, the artist has been diving deeper into not only sound design , but the overall environment surrounding his tracks. Creating a bigger vision and feel with his recent releases while also showcasing his evolution as an artist in an impactful and memorable fashion, he lets us know he's here to stay. You can tell GURF fuels his passion with fresh tricks up his sleeve. And it's a wonderful next step to catch his listeners off guard. You'll truly feel immersed in this soothing and familiar wonderland of bounce.
'Big Gurl' intertwines the artist's quintessential style with colorful vast emotions. An organic blend of freshly squeezed melodies and gritty sound design. A total ride through a tropical paradise, filled with diverse flora and a sunset to die for. Throughout, listeners will have nothing but smiles on their faces and dance with praise, inspired to take on the day with positivity and an open mindset. What makes this track so special is the constant increase of energy and creativity. One moment you'll be knocked back in your seat with crunchy percussive leads, the next you're floating on an ocean of flowers from his melodic take. Each section feels unique and effortless, completely working all together as one. The track truly brings such a peaceful environment right to your ears. So make sure to go support by streaming 'Big Gurl' everywhere.