Guilt Chip & SUAHN Continue To Defy Genres With The 'Absolute Ruin' EP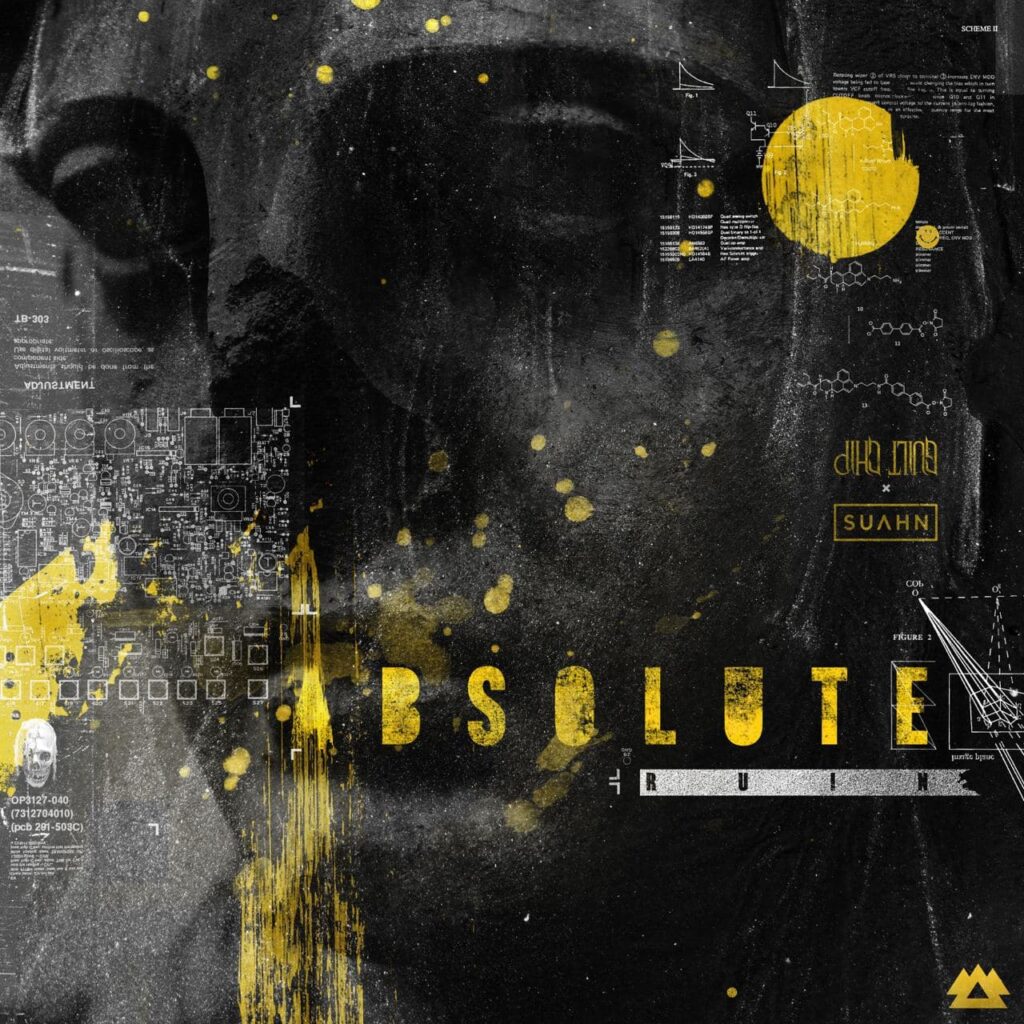 It's not every day we get to witness the rise of truly unique and innovative projects within the bass scene. The Oklahoma native Guilt Chip perfectly embodies these two characteristics. Birthed out of beautiful chaos, the Guilt Chip project continuously pushing the boundaries of production with each consecutive release. The young innovator combines influences from all over the world of bass music to create heavily distorted soundscapes that are full of energy and intent. With all this in mind, It's only right that Guilt Chip finds a release on one of the most forward-thinking labels in electronic music, Wakaan. May we present to you, Absolute Ruin, a monstrous four-track collab EP with fellow bass peddler SUAHN.
We begin our journey with 'Codeworm,' and right out the gate, we're met with these eerie ambient synths that build off one another to create this creepy and unsettling setting. Throughout the first half of the record, suspense is built perfectly by utilizing ambient sounds and crazy distorted basses that become more frequent as time goes on. These gritty basses are soon joined by a variety of percussion elements and risers before thrown into a drop section filled with some of the wettest basses you'll hear. After another quick build, those heavily saturated basses are joined by this glitchy high end melody that adds to the contrast of the record.
Moving on we have 'Push & Pull,' which starts with glitchy sounds combined with a loop melody that is slowly rising in the mix. Without warning, we're thrown into a chaotic drop section with huge basses and a lead synth that provides the perfect amount of dissonance to this gritty record.
Next up is 'Brutalism,' which is for a lack of a better phrase, a brutally aggressive take on your classic rave tune. The majority of the track is carried by these beautifully distorted analog synths that seem to continuously build the suspense throughout the intro while accompanied by this banging four-on-the-floor percussion pattern. Almost out of nowhere, these huge sweeping basses take over in the drop sections, which are periodically interrupted by some creative sample selections in the breaks. 
Last but not least we have 'Cosmophobia'. Beginning in true Aphex Twin fashion, Guilt Chip and SUAHN set the scene in the intro with these off-kilter percussion patterns that can't seem to stay still. From here on out, it's all gas no breaks, with insane percussion arrangements and more than your fair share of nasty sound-design. 'Cosmophobia' is the perfect ending to this hectic project.