Guest Mix + Interview – Zeal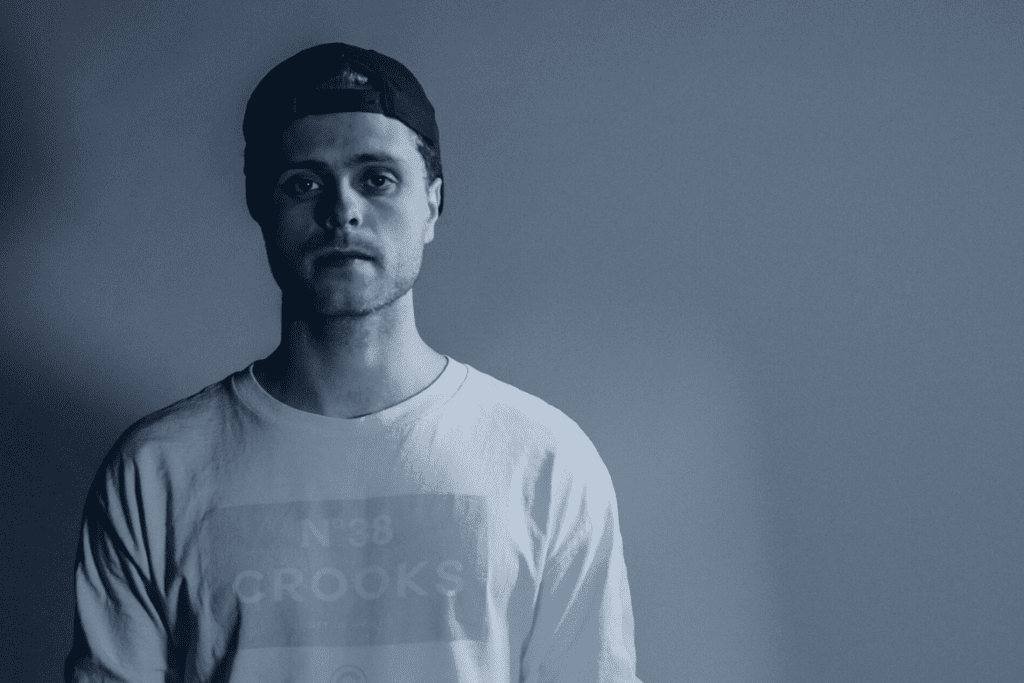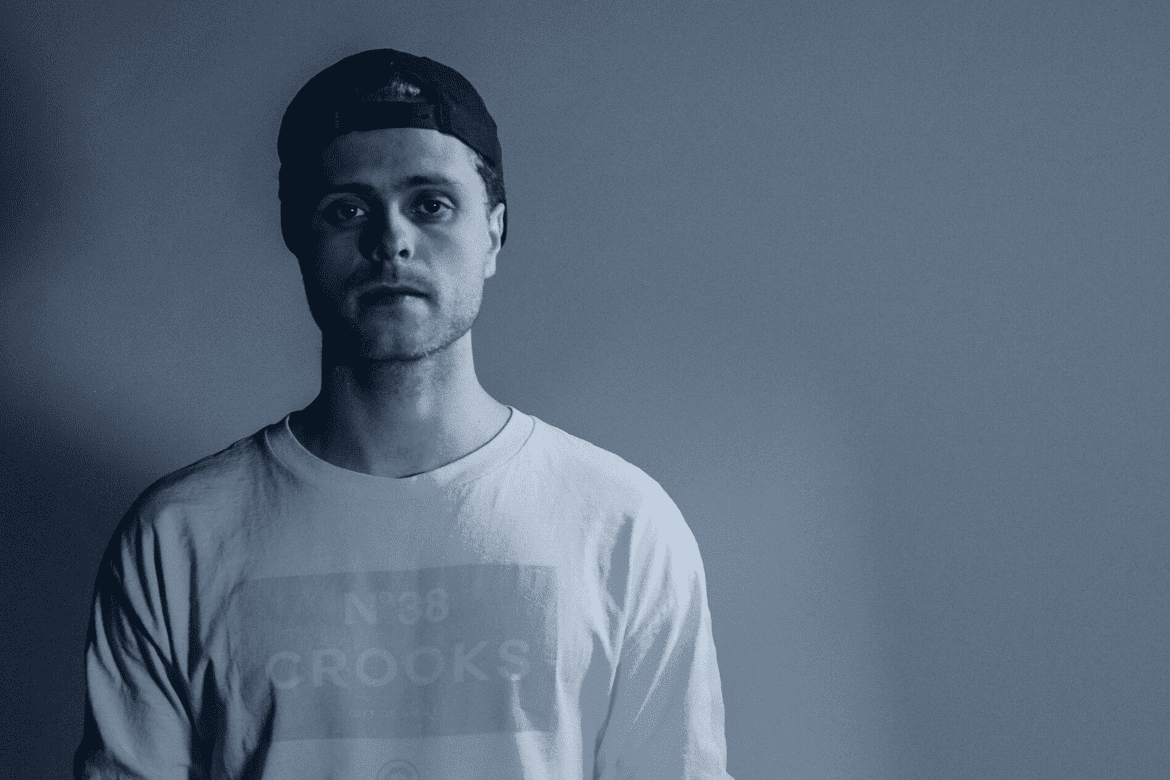 Zeal has been deep in the DnB scene for a decade. Before the genre re-emerged in North America in recent years, the Edmonton-based artist was creating the sounds he loved. While he still remains underground, his resume reflects that of a true veteran with releases on iconic labels like RAM Records, AnjunaDeep, Mad Zoo, and Viper Recordings. Most recently he teamed up with Acrillics for the epic trap meets DnB heater 'Subzero' which was released on our label. 
Today Zeal returns to FUXWITHIT for a fresh Guest Mix + Interview. The mix is a free-flowing journey, exploring a wide array of vibes and emotions within the realm of DnB and beyond. In our interview, we discuss his love for Drum & Bass, working on tracks for years, his favourite video games, lessons learned over the course of his career, and more. Check both below.
What should we expect from this mix? Where are you taking us? 
So ultimately this mix will take you through some peaks & valleys. My style of mixing has always been about the flow of the tracks. I carefully pick tracks that I feel will complement each other in a way where I can evoke the most emotion. This particular mix starts off pretty strong & heavy, which isn't usually how I like to start sets off. But this time it just felt right? I kind of have a problem with hoarding my music so I've built up quite a list of projects over the past few years haha… That being said sprinkled throughout you will find a lot of music from me that hasn't been released. There's something special about playing tunes that nobody else has, it really gives you that feeling of self-identity when I get to play my tracks not many have heard or heard at all. As it all comes together, my goal when mixing is always to bring you through the highs & lows of the emotional spectrum so you get a taste of how I feel at any time.
How's Edmonton treating you? What do you enjoy most about living there?
Edmonton has its ups & downs. The summer/spring months here are beautiful & make you want to spend as much time outdoors as you can. We have an amazing river valley at the core of the city that offers so much beauty. On the flipside… We have some of the most brutal winters here, dipping so low to the point where going outside isn't even safe! I personally am not a huge winter fan. But at times when the air doesn't hurt your face, some winter days/nights can be quite beautiful in its own regard.
Where did your love for DnB begin? Has it evolved with time?
This is a great question that I actually remember very vividly… My passion for DnB started with 2 of my all-time favorite artists, they go by the monikers Fred V & Grafix. I will never forget hearing their album 'Recognise' for the first time. They have this way of fusing such beautifully atmospheric soundscapes with upbeat & energetic vibes. If you haven't heard of them, I implore everyone to give them a listen. They have since split up and are both working on their solo projects. But them as a duo is what ignited my love for the genre. I'd definitely say there has been some evolution to my love for the genre over time. When I first started writing DnB it was very soft & somber. More so on the spectrum of Liquid Drum & Bass. As time has gone on I discovered more passion for the Dancefloor side of things. Artists like Sub Focus, Culture Shock, Camo & Krooked, etc. My sound I feel sits in between these subgenres. Sometimes we are feeling a little more gritty & aggressive, while others something more melodic & uplifting fits.
There has always been a more underground scene around many different cities in North America, and the respect I have for those who have been pushing it for decades is why we are able to learn & grow with the genre. With its recent boom, I see it shining through even more so as time goes on.
How do you view the recent rise in popularity of the genre in North America?
I think it is amazing! The support coming from overseas has really started to pour in & that is a big win for the scene as a whole in my eyes. The producers in North America are leveling up every day & it is showing. North American producers songs are now being played all over the world, massive collaborations between long-time names are arising & the music is just continuously evolving at a rapid rate. Festivals all around North America are embracing the rise of Drum & Bass and it is amazing to see this new influx of producers & styles associated with it. There has always been a more underground scene around many different cities in North America, and the respect I have for those who have been pushing it for decades is why we are able to learn & grow with the genre. With its recent boom, I see it shining through even more so as time goes on.
You recently tweeted: "Just got the master back for a track that's been in the making for a few years now." Is it common for you to have projects in the works for that long? Why did it take so long?
Hahah, love this question. For me personally, I am definitely far from a production machine. I have so much perfectionism that tracks generally take me longer than the average producer. The period between getting my idea down & completing that idea takes some time because I flip flop in my mind a lot. But in reality, sometimes tabling an idea & coming back to it later gives you that fresh perspective that allows you to unlock the track you may have been struggling with before. Sometimes my brain will lose interest in an idea or just struggle to progress on it. Sometimes an outside perspective will help push a track to the next level. This is why I find collaborations so important. As for this specific track reference by my tweet… This particular project has been in the making for quite a few years. It is a collaboration with a high-profile artist that will be coming in the near future. It took some time to unlock, but the wait will be worth it 😉
You've had the pleasure of releasing with some incredible labels including Mad Zoo, Anjunadeep, RAM Records, Viper Recordings, and more. What impact has working with these platforms had on your career? What value do labels bring to artists in 2022?
I am very grateful for the support from A list labels. Growing up in a small town in Canada didn't exactly offer much for connections or the ability to have my music heard on a grandeur platform. All of these labels took a chance on me and gave me the confidence in myself to show that I can share my music to an audience across the world. I think working with labels is incredibly important to an artist's development, especially as a newcomer. Having a platform to express yourself & a team that helps deliver & share that vision is something that takes many years to grow into without labels. That being said, labels aren't everything as we have seen many artists over the years create a name & brand for themselves solely on their own. I think that is so so amazing in its own light.
Your recent collab with Acrillics 'Subzero' saw you fusing DnB and trap. Do you see yourself fusing genres like this more in the future?
Now this is something I advocate for sure. Working with the Acrillics lads was an incredibly fun & humbling experience. I personally have never written anything on the Trap spectrum before so I was really thrown out of my comfort zone in the initial stages of this track. As the track started to come together it was challenging but really rewarding being able to fuse the genres together to create a piece that really felt like we all had a part to play in it. I have been experimenting since with genre crossover & finding it really adds to the dynamic of the track & my sound as a whole. I implore everyone who produces to step out of their comfort zone and try working on something that they aren't familiar with. You never know what you'll come up with & it may mold your style into something nobody has ever heard before!
I wish I could name about 10 more but this would then turn into a thesis about why I love video games, but alas we are here for the music after all haha!
What are your top 3 favorite video games of all time? What makes each so special to you?
Those who know me know that I am a video game fanatic haha. I have been playing video games for as long as I can remember. But now you're asking the hard questions &  narrowing it down to 3 might be tough! I think the game that I spent the most time on growing up & really allowed me to appreciate the online game universe was Guild Wars. I used to spend an ungodly amount of hours everyday playing that game and learning how to maximize my characters. I met some amazing people through that game & it really opened the doors for me in the online gaming space. The whole fantasy aspect & having your own individual character really made you feel like you were a key part in the world. I think that goes for many MMO oriented games.
We can't forget about Halo CE. This was the first game I ever played when the Xbox series was announced. Running through that campaign as a super soldier & causing so much chaos just gave you such a sense of freedom & feeling like you were on top of the world! My friends & I used to spend hours playing custom games & battling each other to see who was better just for that small upper edge to boast about haha. Wish we could go back to the days of playing LAN together.
Lastly I have to go with an old faithful, many have played this game and I still think it holds relevance as one of the most influential games of our time. That would be Call of Duty: Modern Warfare 2. I'd argue you can stick CoD 4 in with this because both games took up a massive chunk of my life. I used to play competitively with teams & travel to LAN's and such. I've learnt so many team building & communication skills from this game. I wish I could name about 10 more but this would then turn into a thesis about why I love video games, but alas we are here for the music after all haha!
Try your best to take away the stresses that the music industry puts on us & just write. Have some fun, explore.
What's the most important thing you've learned over the decade-plus you've been releasing music?
I think the most important thing I've learned from creating music is: simply just create. Try your best to take away the stresses that the music industry puts on us & just write. Have some fun, explore. I'll admit I am guilty of letting my own thoughts about social media, plays, numbers, & so on fluster me because it feels like you are underperforming or you aren't doing good enough. But I think it's important to take a step back and understand WHY you started writing music in
the first place. And for most, the passion we have for the sounds is what brought us here & I think it's important to remember that we are all here to express ourselves in our own way.
Any final words?
Just wanted to say THANK YOU for giving me this opportunity. For giving myself & Acrillics the platform to push our own self-expression to your fan base & music lovers all around. For those interested in hearing more from me… Let's just say there is some new music on the way very soon!
Tracklist
Half-Life – Grafix [Hospital Records]
ID – Zeal
Arbiter – Justin Hawkes & Foreign Beggars (feat. PAV4N) [PILOT]
Return Of Forever (Mefjus, Camo & Krooked Remix) – High Contrast [Highly Contrasting]
ID – Zeal
Take Me There – Krakota [Sleepless]
Unity – Subtension [Flexout Audio]
ID – Zeal
Expresso (Tom Finster Remix) – The Caracal Project [DIVIDID]
Kallisto – Camo & Krooked, Mefjus [Hospital Records]
ID – Zeal & Jake Robertz
Blameshifter (Hendrik Joerges Remix) – Zain Wolf, K A G E, Frank [Saturate Records]
Set It Off (The Caracal Project Remix) – Camo & Krooked, Jeru The Damaja [Hospital Records]
Deconstruct – Culture Shock [RAM Records]
Force – Zeal [MAD ZOO]
River Call Me – Former Hero [BitBird]
Sidewinder – Camo & Krooked, Mefjus [Hospital Records]
Modern Euphoric – Paark [Phuture Collective]
Outcry – Laxcity [Self Release]
Subzero – Zeal & Acrillics [FUXWITHIT]
Only Now – Grafix [Hospital Records]
ID – Raiser, Zeal, Coppa
Recombine – Culture Shock & Sub Focus [RAM Records]
Ariel (Zeal Remix) – Entel [Nueva Recordings]
Lose Yourself Again, Fred V & Audioscribe [Hospital Records]
ID – Zeal