Guest Mix + Interview – YehMe2 – FUXWITHIT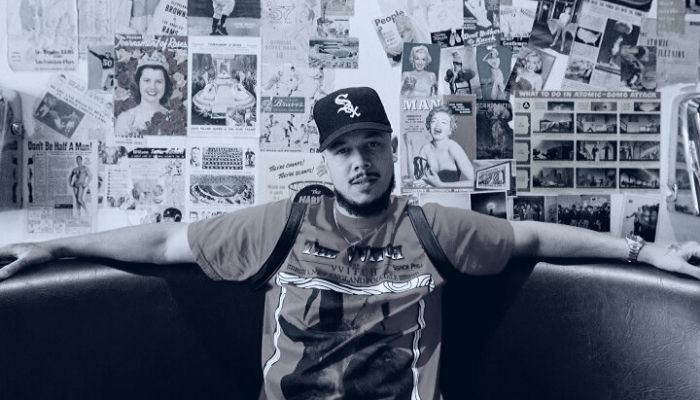 Today is a massive milestone for us at FUXWITHIT as we proudly present our 100th guest mix. To celebrate we had to connect with a true trap legend and who could be better than YehMe2? As half of Flosstradamus, Josh Young helped to define, pioneer and elevate electronic trap music to new heights. He's a true godfather and has continued to push the boundaries with his solo project in recent years. From his Steal This Mixtape Series, to collaborations with Wuki and A-Trak, to the wide array of massive remixes, YehMe2 stays bringing the heat. This guest mix is no different. Jumping between genres and dropping everything from Calvin Harris and Britney Spears remixes, to insane unreleased IDs, this is a wild ride that's turnt up and too much fun. We also connected with YehMe2 for an exclusive interview that touches on his upcoming EP and album, #TRAP2020, Trap History, how meditation changed his life and much more. Dive in below.
What should we expect from the mix? If it was a movie, what would the tagline be? 
Expect the unexpected. Since my wife and I started DJing together it's inspired me to go back to my roots and just play literally ANY thing I fuck (fux) with, so this mix showcases that.
You've been in the industry for almost 15 years, what's changed the most over that time? 
The pace that fans consume content has ramped up exponentially. When I started out in music, trends could last years. Now trends change from week to week without much rhyme or reason.
EP is wrapped! Album is 80% done!
You've been teasing that you have a lot of music in the works. Can you tell us a little bit about what we should expect from you this year musically? 
EP is wrapped! Album is 80% done! After Steal This Mixtape 3 I decided to take a break and figure out what I wanted to do musically. The mixtapes were a fun experiment, and the Beat-A-Day concept was great, but exhausting and with little reward as I could only release the music on SoundCloud. After a year off I built up an excitement to get back in the studio, so for the last 6 months I've been grinding on original music. This mix has a bunch of unreleased songs in it, so enjoy!
What prompted the trap history party? How did it feel bringing together some of the classic trap acts? What moments stood out most to you? 
Man… it just felt like there wasn't a space for the original trap sound in the current EDM scene. If you look at contemporary trap and bass music the lines between it and dubstep/riddim are pretty blurred. Looking back on all the OG trap shit, it feels like a genre in and of itself. I am trying to create a space for fans of the OG sound to experience that live.
It felt amazing getting the Gladiator boys back together, and it's always awesome working with Ricky Remedy.
The moment that stood out most from that night was probably my Kobe tribute. He had just passed away, so doing a tribute to him in LA felt really special.
You mentioned that the first party was just a starting point, can we expect a trap history tour this year?
Ha… well it was in the works, but COVID19 has put everything on hold for the foreseeable future.
OG trap came from dubstep getting so hard it imploded. I feel we're at the same point where riddim has gotten sooo hard and maximal it can't get much bigger. A massive shift is coming and I feel like everyone is primed for the future resurgence of trap music.
There's a lot of #TRAP2020 talk around the genre returning to new heights this year. What's your take on the conversations?
Music trends are cyclical. OG trap came from dubstep getting so hard it imploded. I feel we're at the same point where riddim has gotten sooo hard and maximal it can't get much bigger. A massive shift is coming and I feel like everyone is primed for the future resurgence of trap music.
Have you recovered emotionally from searching yourself on r/trap? In all seriousness, do comments online affect you? 
Haha yeah man that took a couple days to decompress after reading that shit. Sometimes comments get to me, other times they don't at all. It totally depends on where I'm at in my life. If I'm in a confident headspace and I feel happy about where I'm at as an artist/creative/husband/dad, comments don't have much impact. But if I'm stressed or feeling down about anything, reading something negative can totally fuck my head up.
You recently tweeted "hey.. yall remember places? like, before amazon, Uber Eats and Netflix made it so we never have to leave home? man.. places were the shit." What's your favorite place to go when you need to get out of the house? 
I love museums. I take my kids to all the different museums around Chicago on the weekdays when it's not busy. A lot of the time we'll have these massive places to ourselves. I find that super relaxing.
Meditation saved my life. Period.
How has meditation impacted your life and your music in the past few years? Do you have any recommendations for anyone looking to start incorporating meditation in their own life?  
Meditation saved my life. Period. I struggle with anxiety and depression on a daily basis, but meditating has helped put things into perspective. It's given me tools to calm my mind down in moments that I would typically spiral. Anyone interested in trying it should download either the Headspace or Calm app. Great places to start.
When we last spoke, you mentioned that a big part of going solo was about having more freedom and control over your project and your life. What's been the greatest benefit of that freedom?
Peace of mind. It feels great to progress as an artist organically. I'm still finding my voice/sound, but in doing that I'm growing not only as a musician but as a person.
3 years removed from Flosstradmus what's your relationship like with Curt? Will fans ever see a Flosstradmus reunion, or a YehMe2 x Flosstradamus collab?
We haven't spoken so a reunion is highly unlikely.
What are you most looking forward to in 2020? 
Surviving.
Tracklist
Peaches – Fuck The Pain Away
YehMe2 – La Da Dee
Calvin Harris – I'm Not Alone (2019 Edit)
Chief Keef – Don't Like
YehMe2 – ID feat. Rome Fortune
Good Times Ahead – Cuando Toca Isso
MC Pedrinho – O Baile Estremesse (DJ R7)
Lil Pump x Eptic – Flex Like The End (Remedy Edit)
Duke Deuce – Crunk Ain't Dead
Ape Drums – Like This
YehMe2 – ID feat. Tisakorean
Gentlemens Club x Blunts & Blondes – Rough Rider
YehMe2 – L'amour In This Club
YehMe2 – Feelin' Myself feat. Blum Bros
Michael Sparks – ID
YehMe2 – ID
HL Wave – Gordon Ramsay feat. Johnny Flames
YehMe2 x Wuki – Throw It
Swizzymack x Fight Clvb – I'm Alright
Hechizeros Band – El Sonidito (Akira Akira lol flip)
Octavian – Bet feat. Skepta & Michael Phantom
Britney Spears – Toxic (Y2K & Alexander Lewis Remix)
TNGHT – Dollaz
DJ Rashad – Back Dat Ass Up
DJ Taye x DJ Manny – WTF You Here For
GTA – La Vaca x Botellas x Look Alive
Doja Cat – Juicy
GRiZ & Subtronics – Griztronics (Reaper Remix)
Rawtek x Lil Texas – Wake Up
Urbandawn Feat. Tyson Kelly – Come Together
Rusko – Hold On (Moosubi PSY Edit)
TNGHT – Higher Ground (Reaper Remix)
RMR – Rascal (YehMe2 x Bailo Flip)