Guest Mix + Interview – Sofasound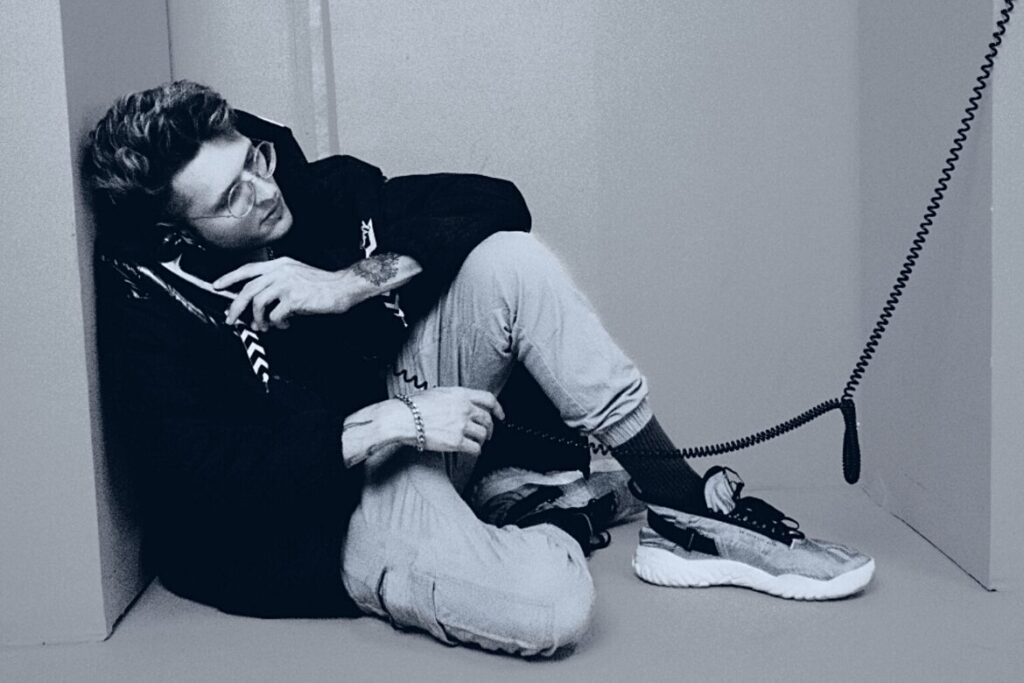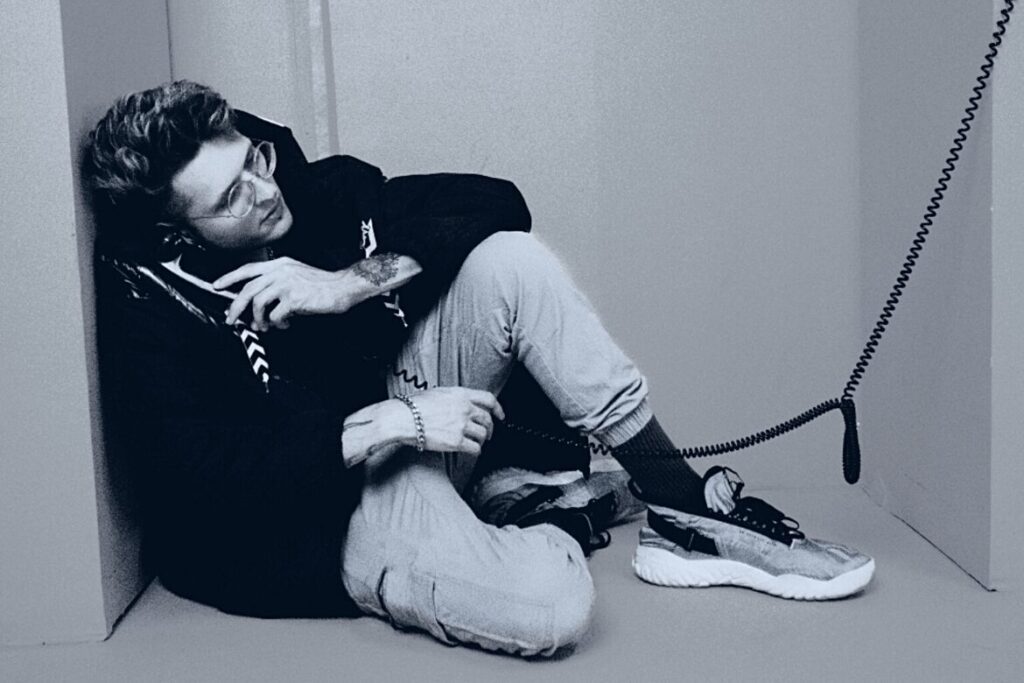 Finding the perfect balance between expanding your sonic offering and cultivating your signature sound is no easy feat but Sofasound has it mastered. The South Florida artist has carved out a lane for himself that's rich with emotion, addictive, and always enjoyable. Whether it's future beats, chill hop, lo-fi, or vocal-driven ballads, the producer approaches them all with a level of finesse and intricacy that's too good not to enjoy. With releases on bitbird, chillhop, and League Of Legends, Sofasound is a favorite among tastemakers and fans alike.
With a new album on the horizon and an impressive catalog behind him, we felt it was long overdue that we catch up with the talented producer for a Guest Mix + Interview. The mix is all-originals, perfectly showcasing the breadth of his sound. As for the interview, we discuss his introduction into music, creating in the face of doubters, battling illness, his own record label Bloom Child, and much more. Check both out below.
What's the vibe for this mix? Paint us a picture of the sound.
Get ready to strap in, this one might be pretty widely spanning when it comes to genres, I am doing an all-original mix of new and upcoming tunes that make me smile super big when I listen back to them. I want to give a window into my current headspace which is a bit of everything currently, electronic, dance, bounce, pop, rnb.
As a Multi-Instrumentalist Musician can you take us through your background in music? Where did you get started? How did you go about picking up new instruments and producing?
My father is a musician since he was born just about and plays in bands still, I've always had instruments all around me and when I was young he would show me chords on guitar and listen to really dope classic and progressive rock music. I always wanted to be a part of music and grew love for drumming first and played in a metal band when I was young, I was in marching band playing xylophones and marimbas, and played guitars and bass guitars in my free time for fun. I became "Sofasound" officially in high school when I started playing around with the sequencer in FL studio version 06 on my dad's computer. I started making beats for rappers for a few years and eventually it evolved into a way for me to truly and fully express myself with my instrument past and enter a new dreamy area of my mind where I could fuse electronic elements too. The freedom in my writing lead me to pursue a solo career around 2013 and it's been so much fun ever since. I get emotional looking back at all the things I've achieved and all of the lifelong friends I've made, and watching even them succeed too around me!
I feel like I HAVE to write and create. It's my way of speaking, it's what keeps my soul on fire.
What drove you to keep creating when people around you didn't believe in you?
Music has never been about "making it" or "proving myself" to anyone I feel like I HAVE to write and create. It's my way of speaking, it's what keeps my soul on fire. If no one listened to me I'd still be doing the same ole thing here and I think that's what draws attention, pure expression of self. The art itself is what kept me going through the growing phases. The love.
The Longest Journey was inspired by your own challenges with illness and your fight to overcome it. For those unfamiliar, can you provide a bit of background on this aspect of your life? How was the experience of translating it into music?
If you know me personally you know I've been pretty sick for the past 4 years with auto-immune disorders that have been very difficult in managing and living with. I've lost over 130lbs and was unable to walk or write at one point. I ended up in the emergency room numerous times and even this year on Easter again. I've never suffered more in my entire life, but somehow all of the suffering put a new perspective in my heart. After all of my dreams and relationships crumbled along with my physical health I started to see no end in sight, when my eyes opened and I saw that we are on this journey and though it's long and painful, all we need to do is set the next foot out in front of the previous and continue on. Even when I wanted to give up, this new thought brought me through and placed inspiration deep in my heart to relay the message through an album that was released through my favorite label growing up. I've always been such a huge San Holo fan so it was the perfect full-circle moment for me as well.
How did you connect with San Holo and bitbird? What's it been like releasing with the label?
I actually can't believe the way it unfolded, I was playing a show out in Brooklyn and had met up with a friend I made online through music who happened to work at cinematic which is a subset of sony records. He invited me to the office where he worked to show me around where he introduced me to a friend Sheila who was managing an electronic artist there. We chatted and she really enjoyed my music and my vibe she said, fast forward some months she left cinematic and ended up on tour with San where she showed him the album I was working on called "The Longest Journey" and he says he fell in love with the title track almost immediately. The rest was history! 🙂
I have it tattooed on my body as well because it's not just a label it's a way of life and I remind myself that daily.
How did the idea for Bloom Child come about? What brings you the most joy around running the label?
Bloom Child was always about giving smaller unrecognized artists a place where they didn't have to pay any money to be heard, I would use all of the resources I gained to promote myself to promote the underdog musicians who deserve to be seen and heard. The label represents blooming into your truest self and being unapologetic for your art and who you are. I have it tattooed on my body as well because it's not just a label it's a way of life and I remind myself that daily.
You've dropped a few Drake bootlegs. What are your top 3 Drake tracks of all time?
I'm actually not a huge drake fan, ironically haha. If I had to choose there are a few that I really really did enjoy for many years like 'How Bout Now' or 'We'll Be Fine' or even 'Charged Up' I think the fact that it's like a ballad diss track is absolutely the coolest.
Future beats, lo-fi or chillhop?
All three baby!! In a perfect world that is, which is why I try to fuse the 3 into all of my different genres of music. If I had to pick, future beats changed my life forever and made me find who I truly am as an artist starting out years ago.
You've got an album on the way, can you give some insight into the concept and direction? Do you have a release date locked for it?
Yes! I have a full-length vocal album that I self-produced and filmed music videos for that comes out on July 1st called Back 2 it's my absolute baby and I'm so unbelievably proud. The project is mostly me playing my instruments and singing about how I miss my past and how things used to be more simple. I am a huge Jamiroquai fan and became friends with the keyboardist Matt Johnson who features on the final track of the project. Back 2 is sort of a sequel to my first vocal project Stupid Boi both being super RnB soul and pop electronic fused.
We need to be living in momentary happiness NOW. JUST DO WHAT YOU LOVE EVERYDAY. To me, nothing else matters.
You previously tweeted, "I want to buy a grave plot and a headstone so I can go visit the place where I'm going to be buried. I think it's cathartic and can be a good reminder to be alive while I'm breathing." Do you think about death a lot? Does it scare you?
Yes I sure do, being that I've dealt with health issues for the past 4 years that have forced me to accept the reality of our mortality, I've had to really get comfy with the idea of dying maybe even sooner rather than later, things have gotten really dark at times. I think it's an eerie thought but what I meant by the tweet was that, "use it before its expired" mindset. We need to be living in momentary happiness NOW. JUST DO WHAT YOU LOVE EVERYDAY. To me, nothing else matters or makes sense with my perspectives now.
What do you want most out of 2022?
Pure Unfiltered, Unapologetic Happiness and Self-growth, Healing, A Juno 8 LOL
Tracklist
0:00 – Waiting All My Life (bitbird)
1:46 – Life Is So Beautiful (bitbird)
3:25 – That I Got feat. Past Worlds (unreleased)
5:38 – We Got Problems (Self Release)
8:03 – Soular Flare (Unreleased)
9:51 – Sofasound x THREESIXTY – Your Favorite (Unreleased)
11:51 – Lyin To Myself (Club Edit) (Unreleased)
13:49 – Don't Fight It Feat. chromonicci. (Good Society)
15:32 – You Been On My Mind Feat. Falcxne (bitbird)
16:50 – Sofasound x Bronze Whale – ID (Unreleased)
18:18 – Telephone (Self Release) (Music Video)
21:22- Blueberry Sky (Self Release)
24:09 – Music Set Me Free Feat. Matt Johnson (Self Release)
26:52 – Psychadelic Potions (Unreleased)
29:23 – Heal My Soul (Self Release) (Music Video)