Guest Mix + Interview – Scullion – FUXWITHIT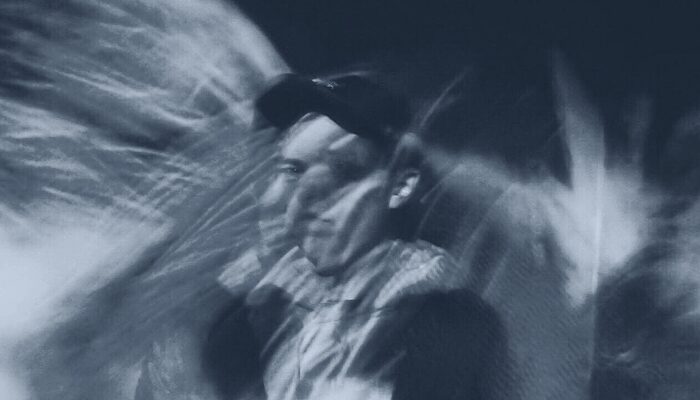 Hailing from the land down under, Patrick Scullion, also known simply as Scullion, has been a sure-fire force to be reckoned with in the underground trap scene. Boasting an unbridled amount of bounce and energy in his works, he's captivated ear canals across the globe with releases like his excessively fun 'Ambidextrous', a saucy remix of Tynan's 'Diggid', and most recently a remix of Gladiator and Chromatic's classic 'Gamecube Nintendo' that was part of Partica's Trap 2 compilation album. Now we've had the pleasure of catching up with him to talk about his musical path so far, the current state of the industry, his biggest influences, and more, along with having him be the 123rd installment of our guest mix series. Check out the full interview and the guest mix for yourself below!
Thanks for taking the time to chat with us today! Can you give us a little background on your musical history so far?
Thanks so much for having me, it's my pleasure! I actually used to play guitar and piano when I was a kid up until my early teens, but I gave those up unfortunately. However I'd definitely say that learning piano helped me with my music theory and such. I've been producing since the end of 2013, so roughly 7 years give or take. I started out making big room under the name Patrick Scullion (you can still find my old tracks on YouTube if you want to torture your ears) and continued making that until around 2016 when I started listening to trap more often. Let's just say I'm still very glad to this day that I made this switch. I also have perfect pitch so, don't mean to flex on you.
You were recently a part of Partica's Trap 2 compilation, and I heard you guys got less than 2 weeks to pump out the remixes, and they were randomly assigned. Your flip of 'Gamecube Nintendo' that dropped on the comp is absolutely monstrous, can you walk us through what the creative process was like, and the effects of working under a time constraint?
Thank you so much I'm glad y'all enjoyed it! It was really fun and a little bit stressful. I ended up restarting 2 or 3 times before I landed on the version that's currently out. I kind of approached it as if I was making my own original track, while still incorporating elements from the OG. I knew I wanted the vocal to remain the focal point in the verses and builds as well as having that melody from the original in the background. Then for the drop I just wanted to make it as out there as I could just to nail that Trap 2 theme home and show how different my version is to Gladiator and Chromatic's. The main drop lead was a bit of a happy accident when I was messing around with a few different plugins, but once I got that down everything just started to flow and I finished it pretty quickly after that. Overall though it was super fun and I'm happy with how it turned out and everyone else absolutely killed their remixes. Super proud of the fam.
Being in the U.S., our shows are practically non-existent due to COVID, save a few small drive-in shows. Does Australia have a low enough infection count to allow shows to happen? And if not, what are you currently doing to stay busy in the meantime?
I'd say it's about the same deal for Brisbane too. I'm not sure about other Australian states, but I highly doubt they've got much if anything at all due to there being a recent spike in cases in Victoria and Melbourne. In the meantime I'm mainly just producing and hanging out with friends, family and my girlfriend. Also started going to the gym again so that helps to get me out the house. Still practicing getting on the decks every now and then to make sure I don't lose my ability to mix. Hopefully things start up again soon though.
What non-electronic artists do you listen to in your free time?
A lot of different ones honestly, definitely depends on how I'm feeling. I'm a big fan of hip-hop so artists like Denzel Curry, Pusha T, Ski Mask, and a lot of others. I also really love listening to film and video game scores because they always seem to inspire me in one way or another. Basically play me anything that John Williams has made and I will love it. Others would be mainstream artists every now and then too like Post Malone, Tame Impala, etc. I don't like listening to electronic music 24/7, but I definitely still listen to it the most.
If you got the chance to eat dinner with and pick the brain of one person, either dead or alive, who would it be and why?
Skrillex. Why? It's Skrillex. In all seriousness though, he is a huge inspiration for me as he is for many in the industry too. I'll never forget the first time I heard 'Scary Monsters and Nice Sprites' when I was like 10 or 11 and thinking to myself how something like that would even be made. To even be in the same room with him would be an honour so having dinner with him would be next level.
What's the trap scene like in Australia? Would you say it's more or less as popular as in the U.S.? 
I can't speak much for other states since I wouldn't know, but in Brisbane I wouldn't say trap is immensely popular, at least in clubs and stuff. All you hear when you go out is tech house and old nostalgic songs like Party in the USA and American Boy. It's fun to hear those every now and then, but it's literally every single time. There was a time a few years back when trap was actually played in clubs on the regular but that was before I was 18 so I didn't get to experience it unfortunately. As for like actual shows and big festival lineups there's usually a lot of dubstep and riddim artists, but definitely trap artists as well like RL Grime, Baauer, etc. It's a mixed bag overall.
With a plethora of legends both mainstream and underground alike to choose from, what artists really inspired you to start making your own form of trap?
It's hard to pinpoint who exactly, but a few off the top of my head would definitely be QUIX, RL Grime, Juelz, Eliminate, TYNAN, UZ, Runnit, ISOxo, Dabow, KRISCHVN, Moore Kismet and too many others to count.
What do you believe are the best ways producers can get their tracks heard by the largest possible audience in the current mid-COVID climate?
This is something I need to work on myself honestly. I'd probably say staying as active as you can on social media and keeping people updated a lot. Whether that's just posting some clips of tracks you're working on or unreleased music, this will keep people engaged and more likely to actually listen to your newly released tracks. In terms of getting tracks heard, I'd suggest tuning in to feedback or demo livestreams and sending tracks in, send tracks to your friends in the scene, invest some money in promotional material such as preview videos and even some attractive artwork made by a professional artist can attract more listeners too. If you have the opportunity to join a repost chain with your other producer friends, do it. I wouldn't say there's a clear cut way to get your music heard, these are just suggestions. Some may work for you and some may not, but that's all part of the experience and finding out what works for you and what doesn't. If your music is good, it will get heard.
 What's the best piece of advice you've ever been given?
Make what you want to make and put out what you want to put out. For me personally it's important to show multiple sides of my production and artistic abilities so I can fully express myself through my music. Another benefit of thinking this way is that you can potentially attract a wider audience if you have a variety of genres or styles in your discography. This is all within reason of course, I'm not saying that if you're a riddim artist that goes by SUBDUBWUBWUB that you should release country music under the same name out of the blue, people probably won't be very supportive. Or do it, don't listen to me. Rules are made to be broken.
 Walk us through the guest mix you did for us today!
This was a fun one for sure. I've included a lot of IDs from myself and friends as well as a few of my favourite tracks at the moment sprinkled in here and there. Trap, drum n bass, more trap, melodic stuff??? Yes.
 What's next on the horizon for you?
I'm working on a bunch of originals at the moment as well as some flips. I've also got collabs in the works with Runnit, Moore Kismet, blurrd vzn, Robu, MAANA and a few others that will be happening in the future which is exciting.
Tracklist:
XTALS – ID
KRILLA – Outer Beings (scullion Flip)
Robu x Golden Child – ID
ATLiens – Shelter (bd hbt x scullion Remix)
ATLiens – Shelter (hollimon Flip)
Virtual Riot – Pray for Riddim (XotiX flip)
anti. – ID
scullion – ID
scullion – ID
Shanghai Doom x Runnit – ID
hollimon x euphorian x Moore Kismet – ID
Slang Dogs – Demise (Veepot remix) w/ Dabow – Olé
scullion – ID
Gurf x Danforth – ID w/ Kumarion – Want It (Acapella)
scullion – quench your thirst w/ Kumarion – Want It (Acapella)
Kumarion – Want It (KHAOS remix)
scullion – ID w/ Kumarion – Want It (Acapella)
Kizer – ID
Robu – ID
scullion – ambidextrous
Gladiator x Chromatic – Gamecube Nintendo (scullion Flip)
LYNY – Psycho
Runnit x XTALS – ID
Raucous – ID
scullion – ID
Skrillex, Boys Noize, & Ty Dolla $ign – Midnight Hour (RemK Flip)
Gehena x M.E. SWANK – Twister
Peekaboo x ISOxo – POWERMOVE (scullion Flip)
blurrd vzn x We Rose – ID
scullion – ID
TYNAN – Diggid (scullion Flip)
blurrd vzn – ID
Bro Safari – The Drop (Runnit Flip)
scullion – ID
yojas. – brrrt.
ERBES – Flow Now
Minesweepa – Thots
Runnit – Droppa
scullion – ID w/ Flume – Rushing Back (Acapella)