Guest Mix + Interview – Protial – FUXWITHIT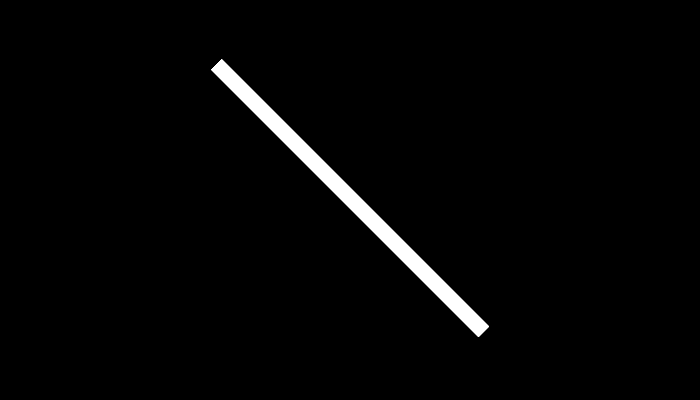 Quietly lurking in the underground and steadily releasing nonstop heat is all anyone really knows about Protial. The mysterious producer who has been around for a few years appeared on our radar a while back and hasn't ever dropped off due to their unparalleled ability to remain true to their style while carving a lane of their own in the bass scene. Through crisp sound design, chaotically controlled distortion, punchy percussion and hypnotic vocal chops, Protial tracks always graps one's attention in the early moments and never let it go until the end.
The anonymity behind the Protial project has always been an area of interest for many, as everything from the sound to the branding is immediately recognizable, yet the artist has a very minimal social media presence. We recently had the immense pleasure of connecting with Protial to discuss this mysteriousness, along with the future of the Protial project, being a lone wolf, their new band and more. In addition, we have the honour of sharing the first ever Protial mix, packed with a wide variety of bass music from the likes of The Prodigy, Nitepunk, Thook, a few personal IDs and favourites, and much more. Don't miss the interview and mix below.
The Protial sound and brand is immediately recognizable. Usually, artists use branding to stand out and create a public image for their art. So our question is, why so mysterious?
The mystery is the result of me wanting to feel totally free in music. I think sometimes it can be difficult for artists to separate their own art from their personal identity. When those are linked, criticism can become personal. A negative response to a song can turn into lower self-worth. Some people are better at that than others. I am not very good at it. My sound is me letting loose and having fun. I don't want to think at all about how people will respond to a particular tune while I'm making it and not everything an artist makes is amazing. If I can separate my own art from my identity I feel more free.
The world has never heard a Protial mix or set. What vibe did you try to create with this mix? What's the best setting for listening?
I started the mix in bed at 3am, but I don't think this is something you should listen to at 3am haha. I think this is a great mix for your morning workout or if you just need to power through the chores you have been neglecting while you're stuck at home.
When the pandemic is no longer a factor, are there plans for Protial live shows?
I definitely would like to! That is honestly the dream and I have been preparing and collecting my favorite music for years now.
I like making tracks that are independent of each other and releasing them in the order I make them. I think that tells a story about the growth of an artist.
Since the inception of the Protial project, you have exclusively released singles. What drives you to release songs individually instead of as a collection? Is an EP or an album on the horizon?
I like making tracks that are independent of each other and releasing them in the order I make them. I think that tells a story about the growth of an artist and wish more artists did that! As the music industry continues to transition to more formal streaming services like Spotify, there is an expansion of labels and release schedules. I miss the time when it was just artists making tunes and uploading them. That being said, as I grow as a musician I find longer-form projects easier to take on. So I am definitely going to work on an EP.
Along those lines, you seem to be a real lone wolf. Do you prefer working alone? Why are collaborations so few and far between?
I definitely prefer to work alone. Most of the tunes are 1 or 2 day grinds where I hyperfocus for the whole time. I should work on more internet collaborations, but they can sometimes be exhausting and I would prefer to do more collabs in real life. That is definitely a priority for this year.
Your Twitter bio was recently updated to include "10/100 @dsgbanned". Can you tell us what/who dsg is?
dsg is a group of my closest music friends who I've had since before 2016. But it took us a few years to figure out that we should make music together.
The mystery is the result of me wanting to feel totally free in music.
What motivated you all to form this band?
A while back my friends and I made a private Discord server where we all hung out, played games, and talked. We all make such widely different styles so we always had trouble when considering working together on projects. dsg is a way for us all to collaborate and make whatever styles we feel we want to.
Is it difficult creating art with nine other people? Do ideas often clash or conflict? How are these conflicts resolved?
Not every song has every member contributing to it musically. Luckily, we do not have to worry about how complex it would be working with so many people on every song. Art direction is usually one person throwing out an idea and the rest voicing their opinions and that goes for the musical ideas as well. Not to mention after 4 years we all know how to communicate with each other.
What do you enjoy outside of making music? Have you picked up any new hobbies since being in quarantine?
I'm kind of a boring person haha. Gaming and talking to friends online is most of what I do daily since quarantine started. I have been spending more time cooking which is very satisfying.
Tracklist:
S.P.Y – Ruffneck
Protial – Concentration
MOLOKAI x Cnopes – MOLOCHOPE
Nitepunk – Moonlight Crime
Digital Ethos – Trauma
The Prodigy – We Live Forever
Kill Feed – Scarecrows
HØST – Stuck In The Moment
Protial – Aluminum/Misery
Atsuda – Displacement
Protial – Puce
Groke – Twilight Zone
Protial – this keeps happening
Thook – Interior
nvctve – Spectre
Protial – ID
OCD – Confirmed
Thook & Jkuch – Carbon
Protial – Trapped
IC3PEAK – Грустная Сука Sad Bitch(anti.negative bootleg)
Protial – Termites
Protial – ID