Four 4 Consent Is Taking Charge With Nightlife Safety Summit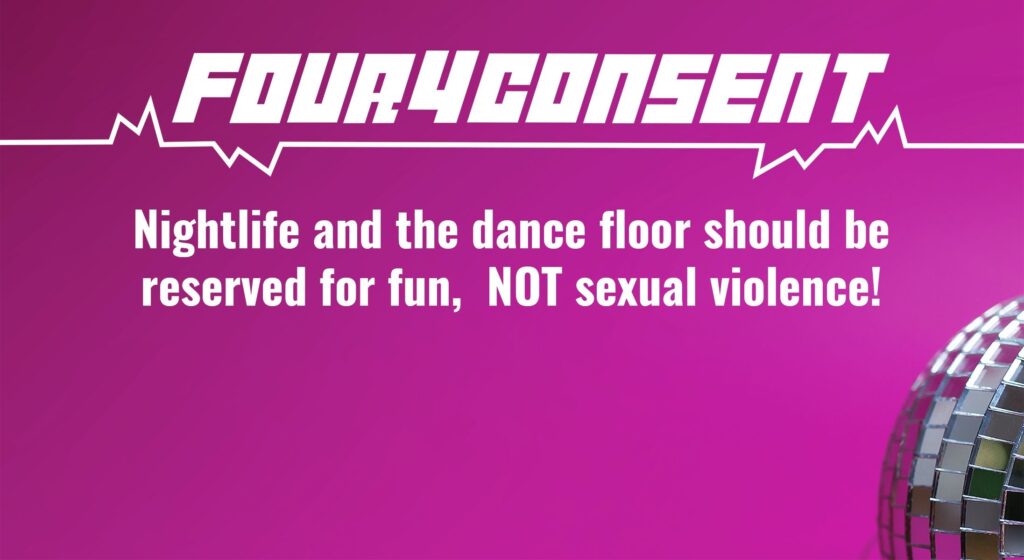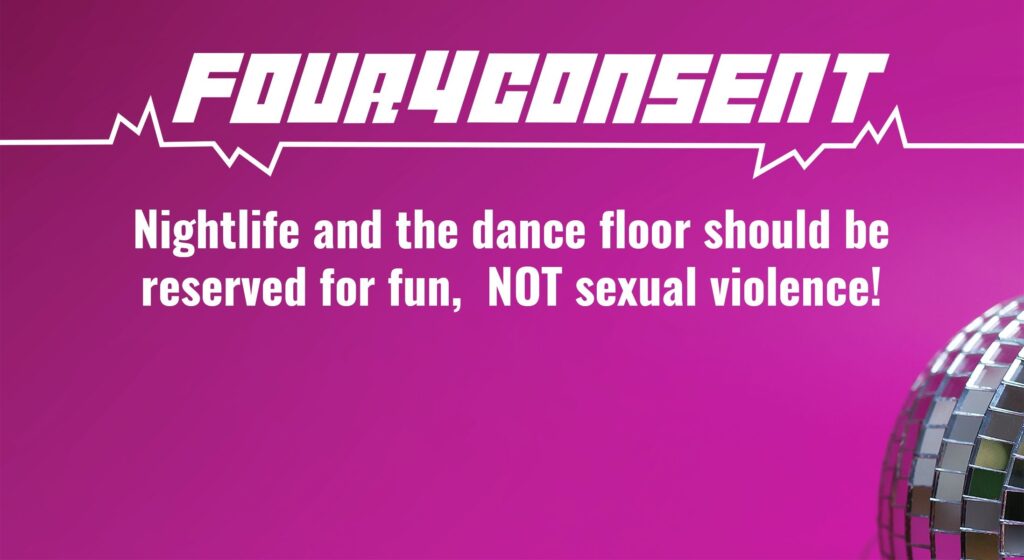 For fans in the electronic music scene, festivals and clubs are supposed to be havens where all identities can escape the pressures of everyday life and feel love and acceptance from a community united by a love of music. The dazzling light shows, shocking effects and visuals, and ear-numbing sound create an atmosphere where fans can meld into their most authentic selves, in a sanctuary and shroud of sound.
Yet far too many times this sanctuary has been violated. Instances of sexual assault have seemed to become synonymous with EDM and nightlife. Names like STUCA, graves, Space Jesus, Bassnectar, and Billy Kenny are a few acts that have left deep scars within the nightlife scene for sexual misconduct and worse, and the names keep piling up.
A 2018 survey commissioned by the Press Association found that nearly half of female festival goers (43%) under 40 say they have faced "unwanted sexual behavior at a music festival." Yet, only 1% of women surveyed actually reported sexual assault or harassment to a member of festival staff, either on or after the event. This is also a stark contrast to the 19% of men who did report their experience directly to staff. To make matters worse, according to research done by Musician's Union in 2019, nearly 1 of every 2 musicians has experienced sexual harassment while working (42%).
What should be a safe and beautiful experience for all is violated on all sides. The time for change is imminent, and Four 4 Consent, an LGBTQ+, femme-identifying-led organization, plans to take a stand. 
With a mission to help event organizers and venues create safer and more positive nightlife culture, Four 4 Consent has launched a new ambassador program called Nightlife Safety Summit for artists, managers, agents, venue staff, and all other industry professionals wanting to educate themselves on nightlife violence prevention in the music industry.
The organization plans to focus on two major areas in North America: the greater Los Angeles area and the Midwest/East Coast. Applicants to the program will be subject to background and reference checks upon consideration, and upon admittance will begin a year-long program, in which, for 8 hours per month (2 scheduled with a group, 6 independent sessions) they will receive industry-specific education and processing via Zoom. 
Accepted ambassadors will be expected to attend 10 of the 12 sessions to complete the course, but additional hours are also available for those who have extra time. Upon acceptance, ambassadors will pay $25 a month to attend, and a portion of these funds will be used for 36 different scholarships. The number of ambassadors will total around 140 this year, a staggering feat for the small organization, and hopefully the beginning of a new age for nightlife and the industry itself. 
With these industry leaders at the helm and a community ready to take back the scene, there is room for hope, and, even more so, real change. 
Learn more about Four4Consent here. Applicants can text "Ambassador" to (313) 367-1228 to apply. Applications for the program will end June 1, 2022 with the program beginning in mid-June. If you don't have the time to commit, you can also donate to the Night Safety Summit here.
*If you are a survivor of violence, and/or harassment or trafficking and are wishing to contact our organization for support, resources, referrals, or processing, please email [email protected] to be set up with a Nationally Credentialed advocate*