A new month means a new edition of FUXWITHITFRIDAYS. For Volume 53 we've got a multitude of artists ranging from two genres-bending up-and-comers to a laidback phonk star, a 16-year-old prodigy, and a mysterious project. Get familiar with all 5 below.
BAGG
Violent, gritty bass lines, hypnotic rhythmic structures, all of those qualities, and more are what you'll find within BAGG's discography. Making his way up the ladder of success, this clever artist knows exactly what to create to get your feet and head moving. The variety of genres he's showcased mixed with his signature style only puts smiles on listeners' faces whenever they come across his work. From his heavy remixes of artists such as Runnit, Ariana Grande, and more, to self-releasing some beautifully crafted originals, there's nothing but success heading his way thanks to pure passion burning throughout his path.
'URSELF' is a perfect example of his diverse range and using the spectrum to his own advantage. Known for his trap-infused works, this specific track takes you completely off guard with his self-imagined house environment. Nailing the intoxicating grooves while still incorporating his well-known bass designs. And since his love for halftime is so strong, he even switches up the second chorus with a nasty trap-style drop. Entering the remix contest for TWERL, Ekko, and Sidetrack, his most recent rework of 'Under Bright Lights' is easily a top-tier contender for sure. The way he showcases his signature style and genius production while still holding the sole spirit of the original is genius. Such a perfect execution with a theatrical atmosphere in the beginning, to a mind-blowing drop section containing extra special qualities. Honoring the original to the highest degree and experimenting with new melodies, sounds, and structure. Definitely make sure to go show some love for his talents. We have no doubt he's got some exciting things in the work.
– JD
bandoum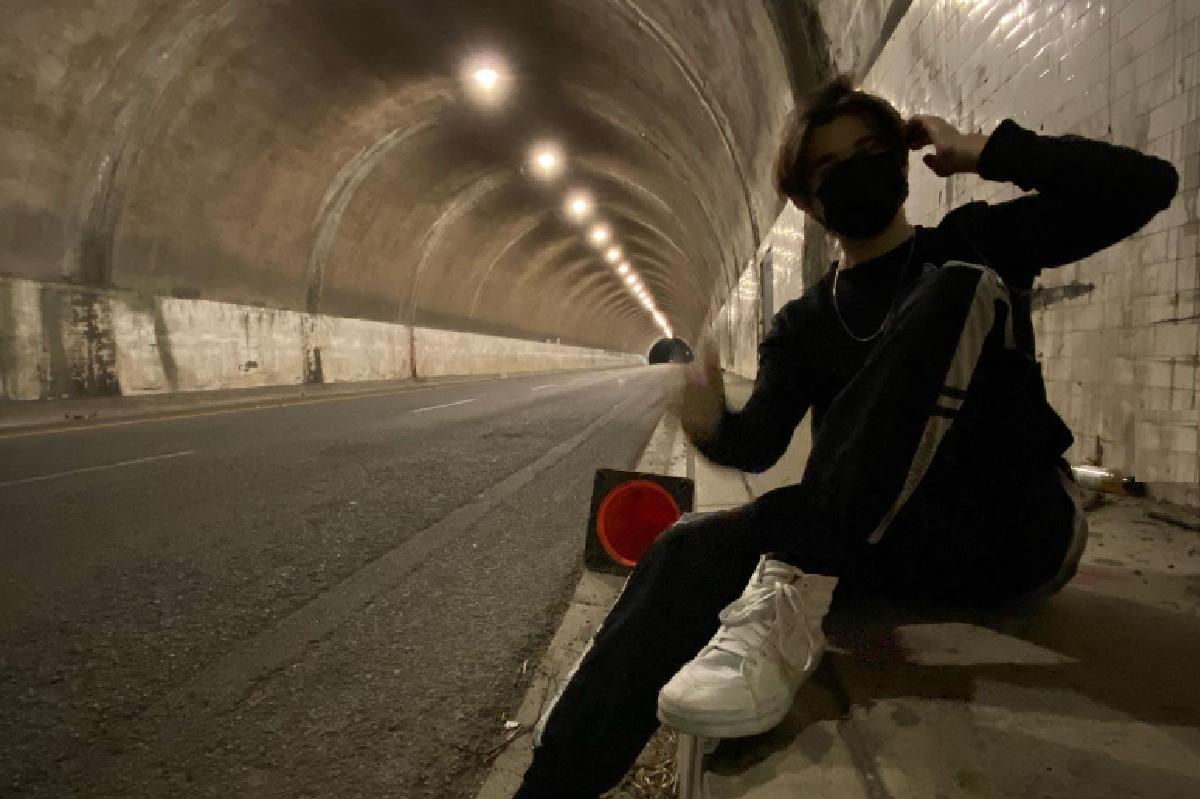 The intricacies of the Spotify algorithm are baffling. Often, 90% of my Release Radar is truly awful. Other times, I land on gem after gem through the auto-shuffle feature after listening to a known track. Earlier this year, the latter introduced me to New York-based artist bandoum with his track titled 'emerald,' and the piece has been a regular in my playlists ever since. The incredibly-infectious house-leaning track is laced with hints of electro, offering a steady 150 seconds of groovy goodness. I recently dived into more of his material and, although not extensive, bandoum has an impressive range that deserves to be highlighted. From the trap tune 'port' that many FUXWITHIT fans are sure to dig to influences from wave and Jersey Club (via his Lucid Monday release), bandoum sure knows how to make a hit.
-SC
BERRYMANE

If you're not already listening to Phonk, it's about time to start. I'm expecting the genre to become a mainstay in our Focus Five series over the next year, and we've already highlighted a few of the genre's finest in previous editions. This month we're bringing you Barcelona's BERRYMANE. The Spanish producer has the laidback but gritty aesthetic perfected. His sound feels like sipping lean in a classic impala on blades. His recently released EYES RED tape is the perfect introduction to his sound and features collabs with heavy-hitters like Roland Jones, SOUDIERE, Jetson, and more. If you're looking to dive deeper, his most recent drop 'DO IT RIGHT' is hittin' perfectly, while 'POWDER PACKS' flips a 3 6 Mafia classic. Slow it down and vibe out to BERRYMANE.
-C
nikko

With such a high arsenal of pure weapons, nikko has already been blessing the underground with his vast talents. The 16-year-old prodigy knows no boundaries when it comes to the art of sound design and arrangement. Making a big name for himself, he's continued to blow everyone away while inspiring others. Completely owning his own lane and paving different paths for the future. From a release with Above & Below with Declan, to self-releasing nothing but high-energy gems, there's no telling what you'll hear from him next due to his unpredictability within his pieces.
His newest EP, RECEIVER, contains a couple of tracks that will no doubt make your jaw drop straight to the floor. The sounds, rhythmic elements, and overall vision are truly what make his name memorable. Giving his audience a taste of what we can expect in the future. 'FRONT2BACK [A//SIDE]' specifically highlights the pure beast from within.  From a dangerous saturated vocal throughout to an atom bomb of acid-based frequencies, the execution is truly flawless from beginning to end. Throwing anyone off guard and into a complete dancing frenzy. A highly addictive journey you'll keep coming back to.
The most recent release, 'NEVER' is a formidable work of the future. Giving his audience one last glimpse of what's to come until he returns. Taking a break and really harnessing new skills and abilities to bring even more heat beyond the horizon.  What's special about this tune is how satisfying it is no matter where you are. The hard-hitting bass lead combined with an airy and action-packed vocal will lift you straight into the air. Completely immersed in his own world with a vision so bright, that it'll leave you wanting more and more. Not to mention the pure switch-up during the final chorus. Pleasing many fans to the core. Believe us when we say, you do not want to sleep on his art.
-JD
OFF N ODD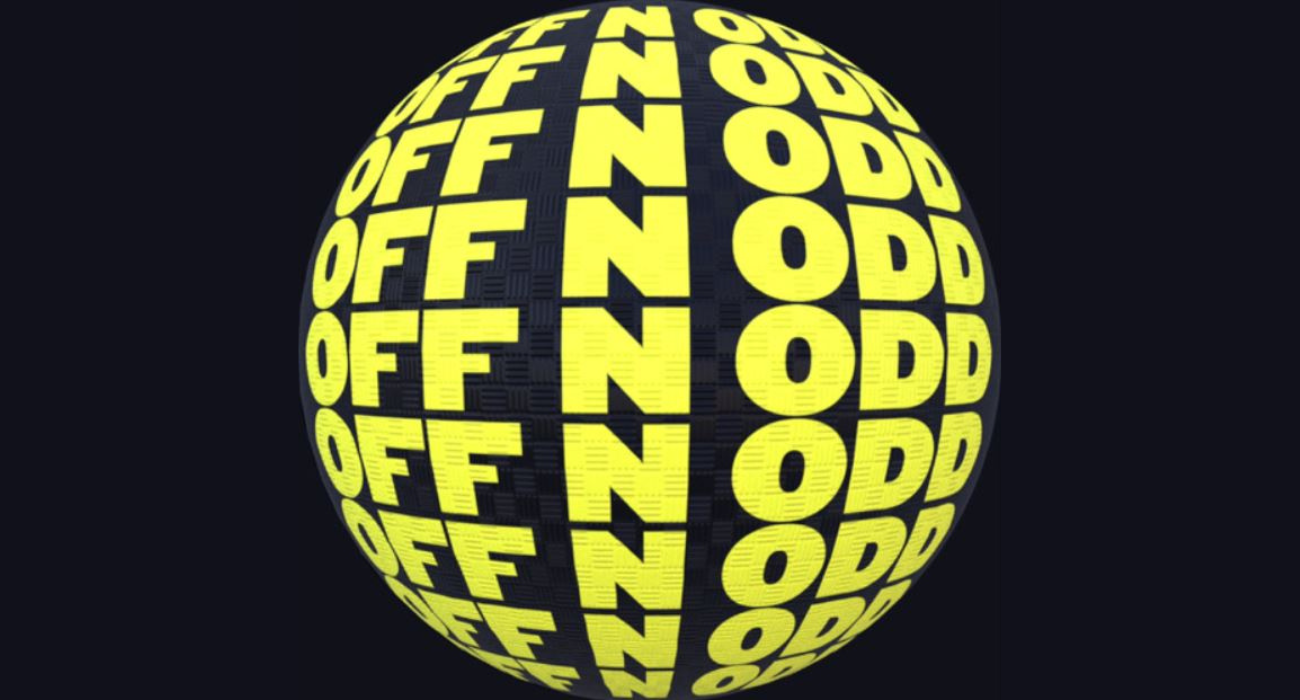 Like off-kilter trap bangers that make you say, "what the fuck!?" when the drop hits? Of course you do, you're on FUXWITHIT after all. Well, let me acquaint you with OFF N ODD. Who exactly are they? I couldn't tell you. Where are they from? No idea. To be honest there's almost nothing online about them. What I do know is that they drop nothing but bangers. Their SoundCloud which was most active in 2020 is a smattering of slappers that are weird as they are hard-hitting. Their only release of 2022 comes in the form of 'OVER,' a track that combines cartoony bounce with a menacing knock, and distorted dial-tone chops. If you're in the mood for some Latin flavor don't miss 'SCOPA TU MANA' a Baile-influenced bop. If you like odd beats, fun samples, and some booming bass, OFF N ODD just might be your new obsession.
-C
Written by Colin, John & Steph