Focus Five: Volume 32 – FUXWITHIT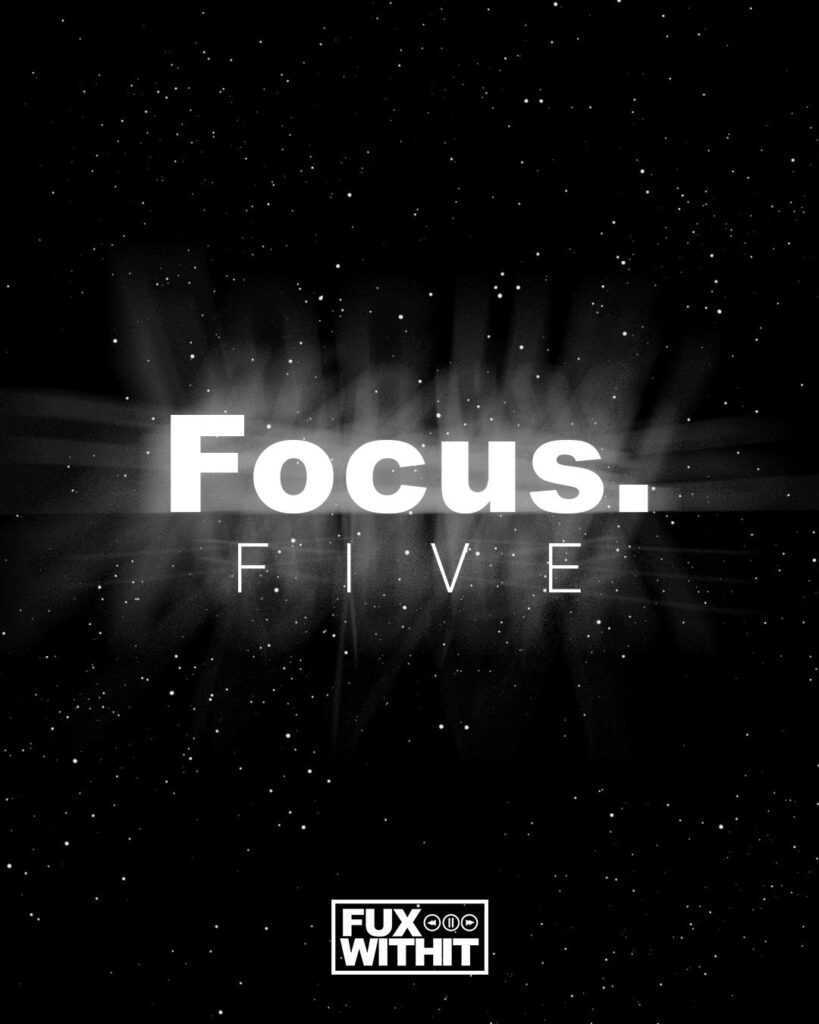 As September comes to a close Focus Five returns with yet another installment. This month we've got a rising talent from Chicago, the finest Norwegian trap you've ever heard, two Aussies delivering unique sounds, and yet another Portland-based bass producer you need to know. Dive in below.
aviate
aviate is a fitting name for a producer ascending the ranks of the underground. The Chicago-based producer is part of Suburbia Collective alongside FUXWITHIT favourite LYNY. Unsurprisingly, he first landed on our radar with his Kelis flipping, LYNY collab 'DIAMONDS.' Fusing cartoony samples, nostalgic hip-hop and trunk pounding trap, it's simply irresistible. In the past few months he's proved to be consistent with a bouncy 'G6' flip and slapping collabs with RAFTYR and drak x llewop. If you love that pure uncut SoundCloud trap sound, you better hop on a flight with aviate.
-C
borny
When I stumbled onto borny's profile I saw 3 things: he had just over 400 followers, he was from Norway and every track was tagged as trap. My initial thought was Norwegian trap? Ooh, this could be interesting… Fittingly 'found' was the first track I pressed played upon and had my hopeful expectations exceeded. What began as a foggy downtempo intro quickly morphed before my eyes. Rap adlibs, spacy synths, pounding percussion and exotic woodwinds mingled amidst a gritty drop that was beautifully disorienting. Proving to be no fluke, every one of borny's five releases this year posses the same incredibly captivating yet banging aesthetic. I'm often impressed but seldom this blown away off one listen through an artist's SoundCloud spotlight. borny is everything I want from trap right now.
-C
ethanplus
You know that you're onto something when your editor answers back, "now this is what I'm talking about!" after you sent in some tunes. I don't know you, but personally I find the idea of both of us jamming on the same song at 6000 kilometers away incredibly satisfying. To be completely honest, I think that ethanplus could make you move even if you're asleep. His music has that plus (pun intended) that knows how to stimulate your brain. All the three songs he has released so far are absolute slappers. Four minutes and eleven seconds (plus one other on his side account ethanplusPLUS) of beats full of flavors and fantasy. Take '2charged' for example. One moment you're enjoying a trap banger, you blink your eyes, and some weird flute sample and a jazz piano have appeared out of nowhere. We don't have much info about ethanplus, but here at FUXWITHIT we are all very curious to see what's coming next! Oh, and maybe you'll find it interesting that among his 145 followers you can count Four Color Zack, Milano, camoufly and the legendary 'The Inbox' curator Peach Gallagher.
LANKI
Don't let LANKI's moniker fool you – this man's tunes are thick and meaty. First appearing on my radar in late 2018 as a result of his collaboration with Leotrix on Buygore, it wasn't until their second collaboration on Never Say Die: Black Label titled 'Make Death' that I really started paying attention to the Sydney-based producer's talents. More recently, LANKI has been putting out unique pieces that showcase the artist's ingenuity when it comes to concocting bass brutes, teetering the lines between dubstep, trap, and experimental bass, with 'WAX' being a prime example. Hot off a massive collaboration with Jon Casey on Vision Recordings' MISSION 01 compilation, few appear to have a future brighter than LANKI. Stop sleeping, and dive into his short yet impressive repertoire.
-SC
tsou
Portland's tsou has persistently challenged his production capabilities over the course of the past 3 years, carving a unique niche in the realm of leftfield bass with an inexplicable talent in establishing a palatable groove and cadence within each release, despite the diversity in energy that each track might contain. The recently released broken hearts anonymous EP further exemplifies tsou's dexterity, composing an emotional sonic narrative that ranges from gripping halftime melodies in 'old soul' and 'tribe' to the experimental tempos of 'promise II' and 'mental'. With a continually growing repertoire of original compositions, remixes, edits, and collaborations, tsou is shaping up to have a remarkable future career.
Words by Alessio, Colin, Sam & Steph