Fly Away With Rohaan's New Release 'Purity' – FUXWITHIT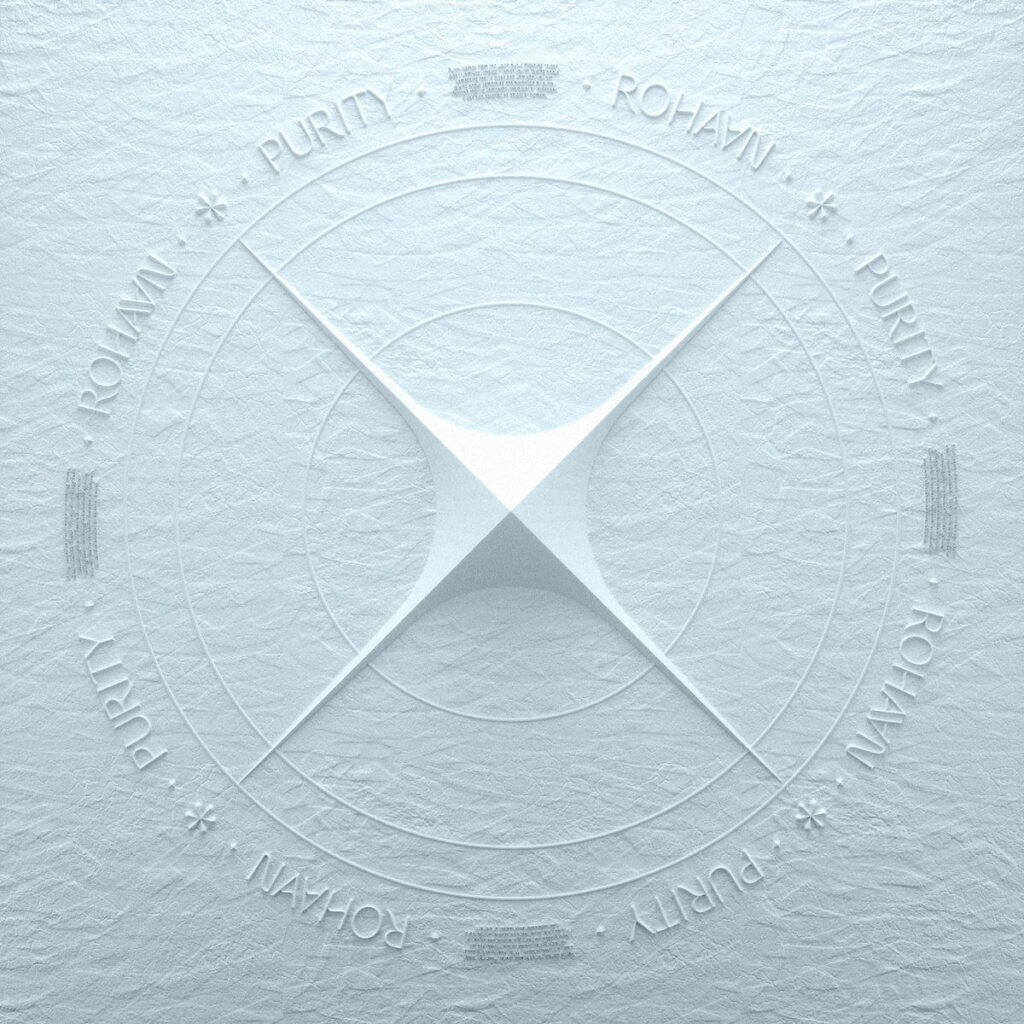 Time flies and we're already near the 1 anniversary of 'Bleach'. Although this April is already full of significant occurrences both musically (Porter Robinson's album) and non musically (Attack On Titan's final chapter) related, this recurrence makes me wish that May will arrive as soon as possible. Not only because it was Rohaan's debut LP but most importantly because it was truly one of the most solid Drum & Bass albums of the past year. If that wasn't enough, Rohaan himself decided to add fuel to the fire by announcing that "the Bleach story isn't over just yet" and "myself and MAD ZOO have some fun things planned for the anniversary."
Back to the present, today we can enjoy the first self-release of the year by the Manchester producer, titled 'Purity'. Even before reading Rohaan's official communication, one thing was immediately obvious to me about this single: its close relation to 'Bleach.' As he states on Audius, "Purity is a further extension of the LP." Needless to say, I was really excited to hear some of the sounds of the album come back strongly in this single, something that I had only previously found in his remix for Tek Genesis.
'Purity' brings us back in full fledge the spectacular tight and hyper-dynamic rhythms that I personally loved in 'City Of Ezra' and above all 'I Found You.' This track really goes from zero to one hundred mph faster than a Lambo. It feels like when in the Star Wars movie the Falcon jumps to hyperspace. But it's not just a mechanical track, which focuses uniquely on physical power. This song is also poetic, evocative, and has a touch of exotic flavor. You can experience this side of 'Purity' in the first place with the delicate but extremely obsessive vocal loops in the drop, that seems to simulate the bewitching power of sirens. Their ubiquitous presence is such hypnotic that if you're not careful enough they will monopolize your complete attention and lure you in recondite places of your imagination. Less arcane but otherwise effective is the marimba sample that dominates the break, which combined with crowd and train station sounds makes it feel like we're in a remote foreign city, ready to go on a once-in-a-lifetime adventure.
As you have probably noticed, travel is the central theme around which (in my opinion) this track revolves, both because of its dynamism and the sound choices, but also because of its title. What's more pure and genuine than the enthusiasm of traveling and discovering new places? Or, given the current times, of the desire to be able to travel again in total freedom? While we hold on for the better times that are on the horizon, we can thank Rohaan for gifting us with these five minutes of blissful escapism by streaming 'Purity' below or on our favorite platform here.