anbuu Illuminates 'Two Paths' Of Undiscovered Possibilities – FUXWITHIT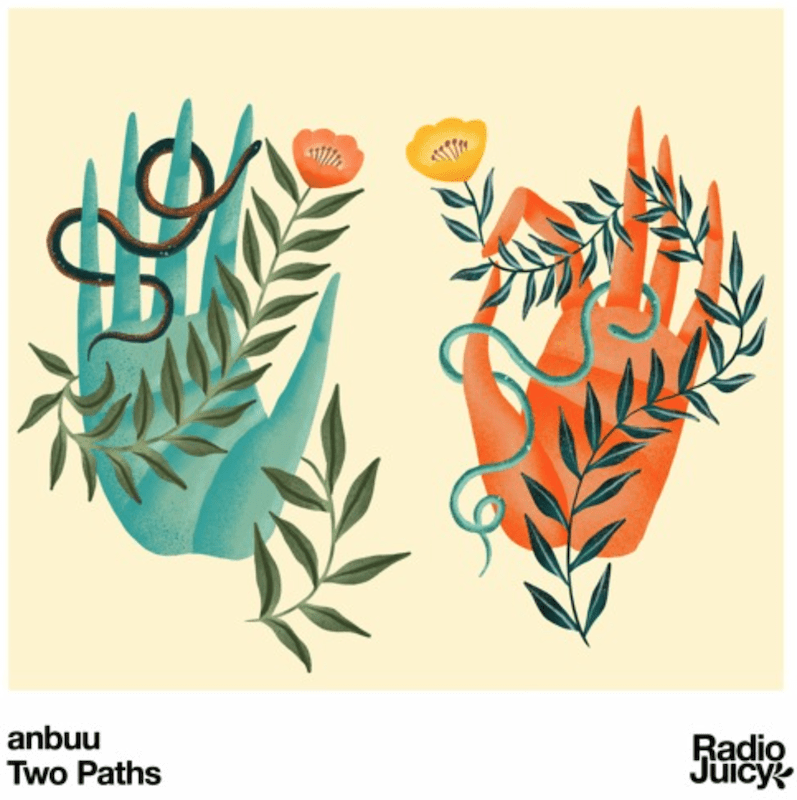 French angel anbuu has yet again bestowed a marvelous and stunning performance with his newest single, 'Two Paths.' The melody and bounce guru always knows how to portray a calming and soothing sensation upon his audience. From lush arrangements, meditative atmospheres and more, you'll be one with his creativity and style. Every release holds something special and charismatic. Forming an intoxicative feeling. And a sense of blossoming through your aura. So grab a drink, relax and enjoy anbuu's newest work.
'Two Paths' is as warm as a fresh cup of tea in the morning. Each sip sweeter than the last. Filled to the brim with light and heart-wrenching frequencies for your ears. Nothing but organic characteristics and pieces to complete the everlasting puzzle. Starting off with a gentle piano solo along with some playful percussion, the artist wastes no time jumping into a pool of new beginnings. Letting his listeners just be in the moment. Soaking in every breath of life. When suddenly, he introduces a stunning drum pattern to really get the waves moving. Whisking you into a portal of gold. Making the track separate itself from the normal. Not to mention how jazzy his chords and melodies are. Which takes your breath away with each note being played.
And just when you think it's going to end, anbuu stays true to the title and shifts his vision into another lane. Changing keys while still holding a rich and priceless aroma around the whole song itself. Creating one of his most unique and beautiful tracks to date. So make sure to go support him by streaming 'Two Paths' everywhere via Radio Juicy!