Flatbush Zombies Recruit James Blake To Produce 'Afterlife' – FUXWITHIT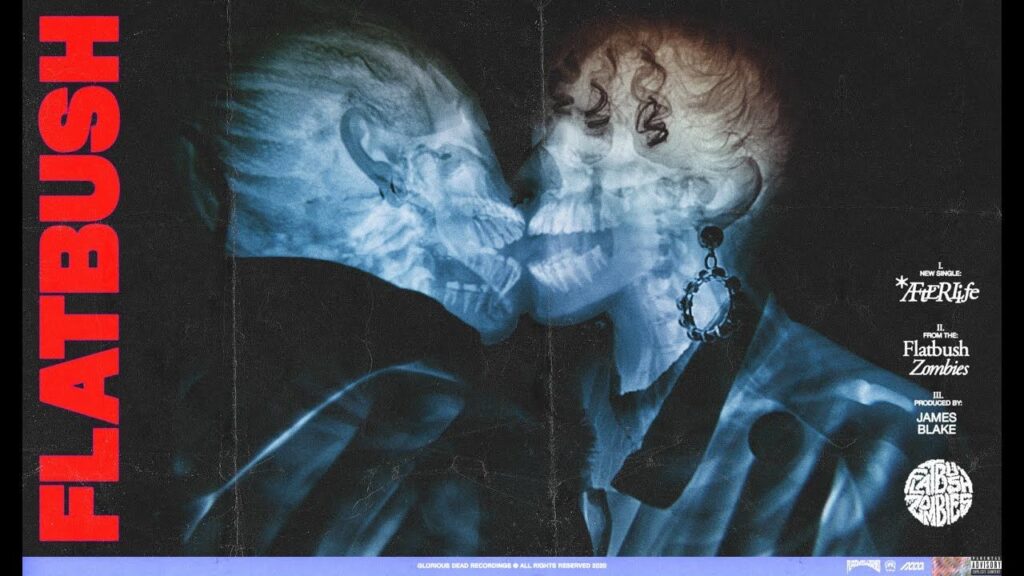 Flatbush Zombies have just dropped their first track of 2020. Teaming up with James Blake to create 'Afterlife,' there's no doubt this was well worth the wait. While the group hails from Brooklyn, they purchased an iconic billboard in Denver, to promote the song.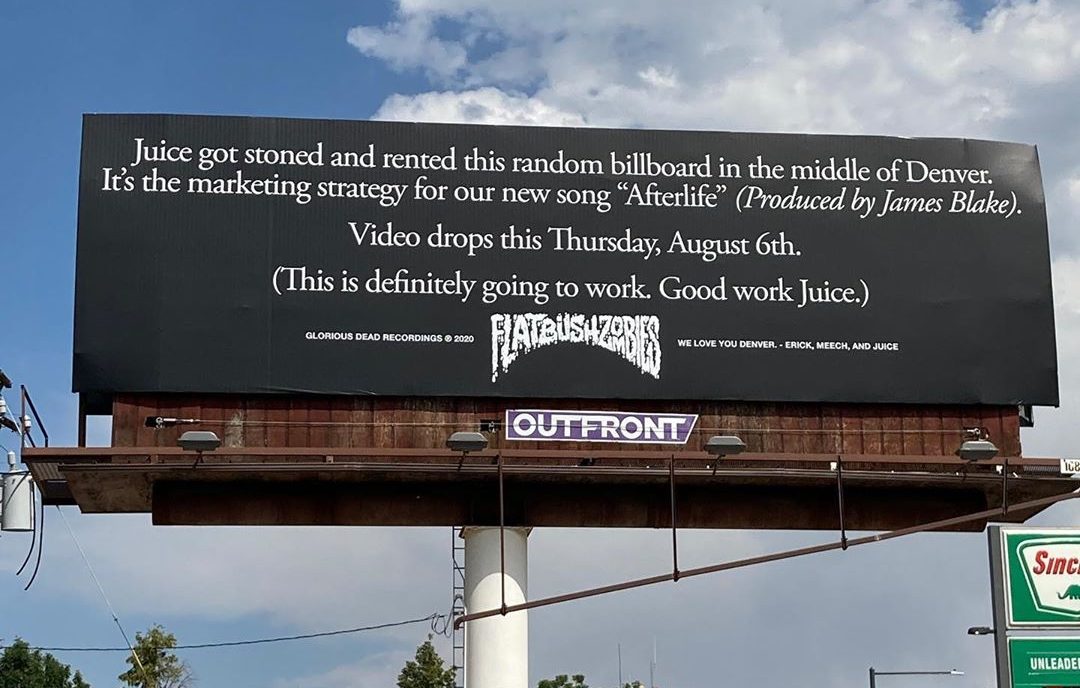 If you dig deep into 'Afterlife', the rap trio touches on the hardships of being a Black American. They express that even if you have money, power, or fame, your life is still in danger if you're Black. The Brooklyn rappers say, "Paranoid when I'm countin' every dollar / 'Cause tomorrow ain't promised when you're black /Should I say anybody goin' through it like I did, skin color hybrid." 
The Black Lives Matter movement has been at the forefront of everyone's minds lately, so Flatbush Zombies returning to shed more light on the topic isn't surprising. And the music video, directed by Arnaud Bresson (who also works with RL Grime), also gives flawless representation for 'Afterlife.' It was filmed in x-ray vision, showing that racial injustices still happen, even if we're all the same inside.
Enlisting James Blake to create a solemn and beautiful atmosphere made the serious song immaculate. While 'Afterlife' is more somber than other Flatbush Zombies tracks, it still has a positive message to enjoy your life while you have it. While not all of us can relate to the plights of systemic racism, we can all take the meaning of the song to heart as we trug along during the pandemic.
Watch and listen to Flatbush Zombies 'Afterlife' produced by James Blake below!