Farrah Teams Up With Electric Hawk For All-Stars Livestream With Kilamanzego, Rossy, Pauline Herr + More! – FUXWITHIT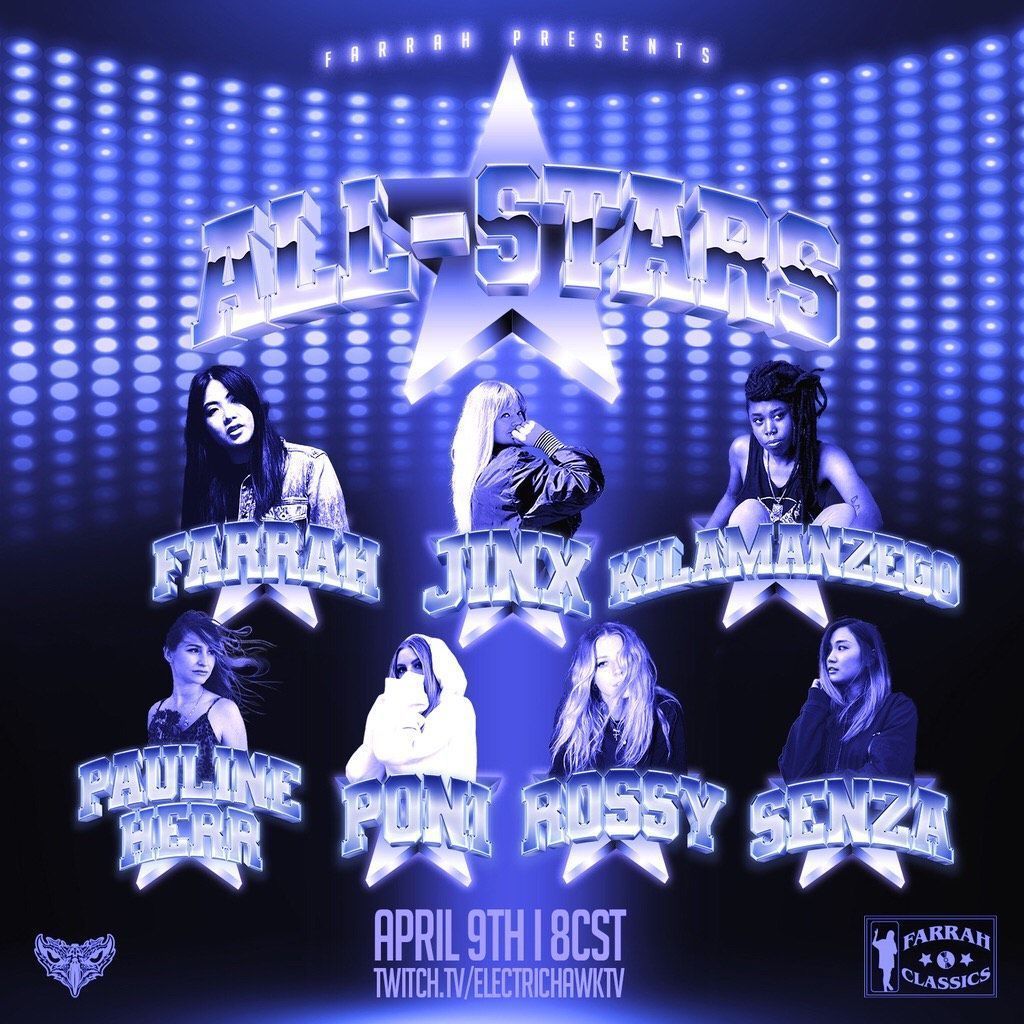 If you're looking for something to do this Friday night Farrah and our friends at Electric Hawk have you covered. All-Stars is a livestream event going down on Electric Hawk's Twitch from 8:00pm – 11:30pm CST on April 9th. The event was curated by Farrah and features performances from female powerhouses Kilamanzego, Senza, Rossy B2B Pauline Herr, Jinx, Poni, and of course, Farrah herself. Donations will be accepted during the stream and will be divided equally amongst all participating artists as a way to give back support given the unprecedented year artists have faced. Viewers can donate via Twitch during the stream, via Streamlab, and the artist's personal Venmo and PayPal accounts that will be displayed on-screen during their sets.
Check out the full line-up and set times below. Don't miss this one, RSVP here.