Eazybaked, Sfam, & G-Space Combine For Grandiosely Goopy 'Bubblegum' – FUXWITHIT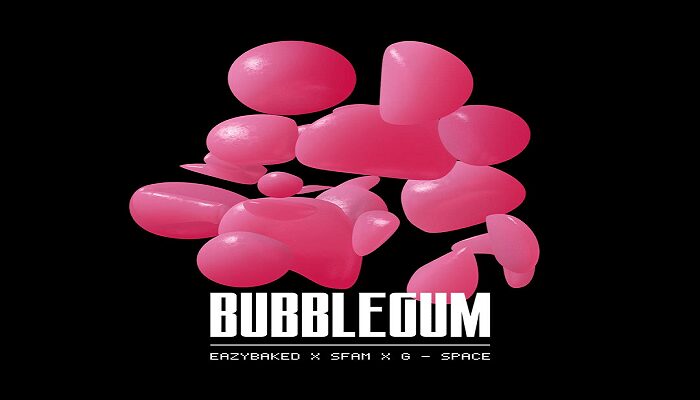 The trifecta you didn't know you needed, Eazybaked, Sfam, and G-Space have pooled together their collective creative genius to serve up a piping-hot 3-for-1 special. Whenever a triumphant trio gets together, you can expect only the most fulfilling of stupendous outcomes. This time around, that product comes in the form of the ever-so-satisfying 'Bubblegum,' a tasty treat that keeps you obsessively coming back for more.
Putting the "experimental" in experimental bass, the hypothetical becomes reality, as this trio bends the air around you in ways previously not thought possible. True mad scientists of sound, 'Bubblegum' defies all laws of nature, harnessing an insatiable energy and irresistible groove that usually only accompanies one receiving their favorite snack time delight. With sound design so excessively sticky and gloriously gloppy, one can easily find this track stubbornly stuck to the bottom of their shoes. Using an eccentric, dark melody and sinister bass lines underneath, 'Bubblegum' quickly becomes a guilty pleasure, that quirky audible adventure that you're unmistakably glad to be a part of in that current moment.
With such a veteran assortment of distinguished producers on this piece, it's no surprise then that 'Bubblegum' achieves the level of user satisfaction that it does. If you like it weird, stupefying, and borderline otherworldly, this is a track for you. Check it out for yourself below!