DGTL•SGNL, RUSE, & DJ Ride Collide For True 'Realness' – FUXWITHIT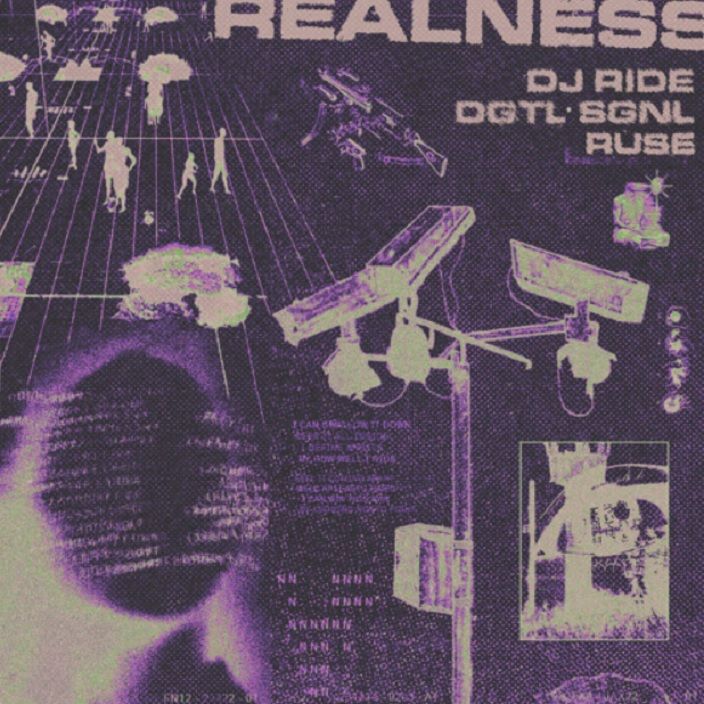 A titanic bass threesome of epic proportions doesn't happen everyday, but thanks to the fine folks at Saturate Records, we have one for the current moment. Diving deep into their futuristic mad scientist lair for all things audio related, DGTL•SGNL, RUSE, & DJ Ride have come to together to bring the world 'Realness', a track so sexy you'll be swiftly seduced by its sensual air undulations bursting forth from your speaker systems.
From your initial introduction into this dastardly piece, you'll get the unmistakable feeling of being a cybernetic badass in a society much more advanced from our own. The downpours of bass are the soundtrack to your adventure, one with immense amounts of twists and turns, all unfolding right in your ears. The little intricacies of this piece really pull it together, with exceptional layering that makes it exceedingly difficult to really focus in on any one particular sound, a nod to the immaculate mastering of this work. The first drop is a saucy west coast bass weapon, while the second is much more trap-centered. With the entirety of the piece being a well-thought-out escapade into the inner reaches of your mind, who knows where your consciousness will float off too while under its influences. Make sure to get a full dose of 'Realness' below!