Clozee Gives First Taste Of Upcoming Album With Spellbinding 'Winter Is Coming' – FUXWITHIT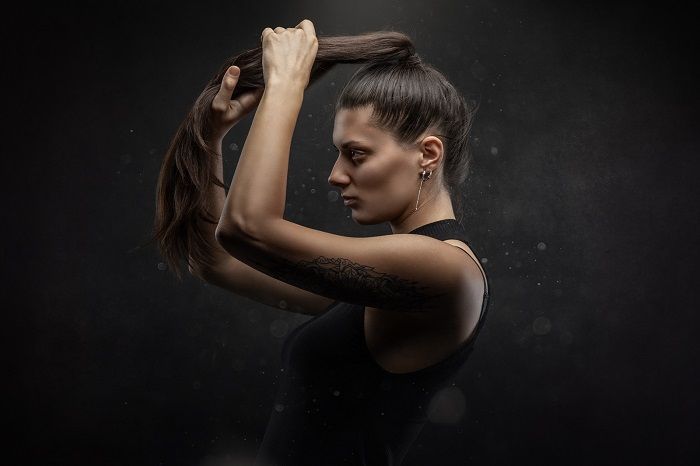 When we talk about artists with range that can travel every ocean and summit the highest mountain, there is no finer example than Chloe Herry, also known as Clozee. The Toulouse, France hailing artist has made crowds across the world fall in love with her diverse array of sounds that set the heart ablaze and encourage the soul to explore. 2019 saw the release of her Evasion album, which was met with thunderous applause, along with headlining spots at some of the most influential music festivals in the entire world. Now, she aims to gift the world some sonic healing in its time of need in the form of 'Winter is Coming', the lead single from her next album Neon Jungle, which will be out this summer on Friday, July 3rd.
If someone told you to bottle hope, valor, and perseverance, could you do it? Clozee has perfectly achieved this with 'Winter is Coming.' These intense emotions will be weaving up and down your existence like snakes of electricity, your consciousness a train and your body just along for the ride. From the opening notes you'll be enraptured by the peaceful ambiance, almost reminiscent of an early summer morning right after a light rain. The air bears the faint scent of rain, and the world is starting to breach its slumber. The birds are chirping lightly and squirrels scamper about playfully. It's quiet, but if you listen carefully you can hear the world around you bursting forth with life.
This sense of connection to the area orbiting around you is magnified a million-fold by the vibrations put forth by 'Winter is Coming.' Putting you into a primal state of trance, you'll be left reflecting on your life and those that inhabit it, a sense of peace and understanding at the forefront of your mind. From the opening instrumentals that drift off lightly into the distance, you'll be safely swaddled amidst the healing frequencies. Add in the bass lines of the first drop and your being will be practically bursting with the courage necessary to take on even the mightiest of foes. With the exquisite use of echoing vocal samples from a foreign language, you'll feel apart of your own self-discovery ceremony, your anxieties, doubts, and worries cast aside for the present moment.
I know the title is 'Winter is Coming', but damn this feels like the first true step into summer. Another masterpiece of modern music, Clozee has surely outdone herself once again. Check out 'Winter is Coming' in all its majesty for yourself below, and mark those calendars for July 3rd for the full release of Neon Jungle.