Chee's 'Quarter Inch' EP Is Tailor-Made For The North American Bass Scene – FUXWITHIT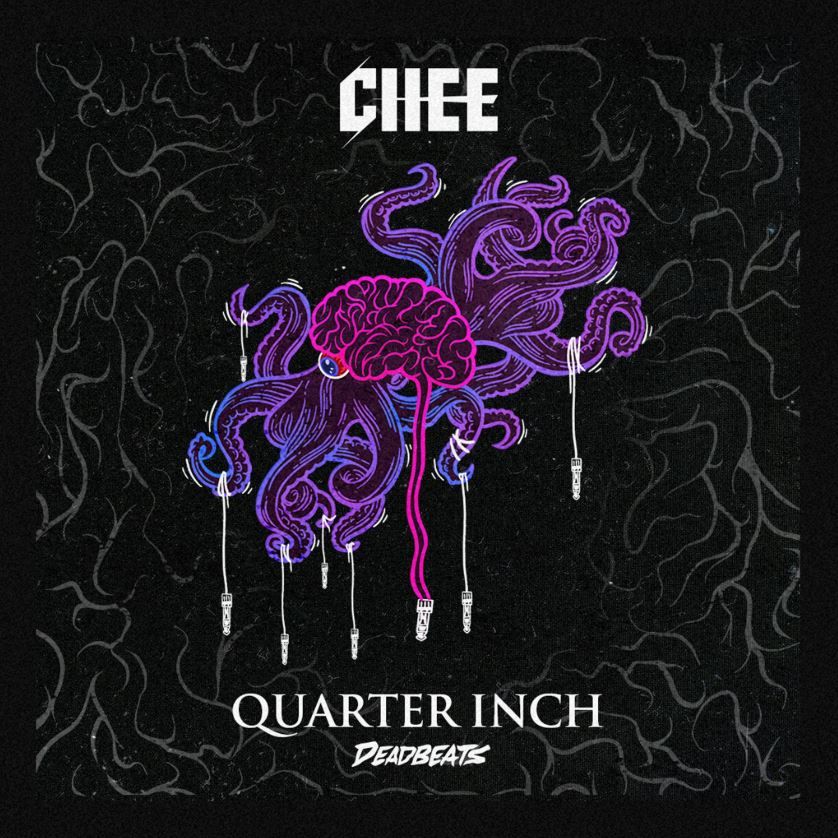 It's about time people start paying attention to Chee. The South African artist has been lurking, and quietly devastating, the underground bass scene for years, boasting an unparalleled approach to heavy music that wasn't entirely getting the attention it deserved. However, with his recent move to North America and tours supporting names such as G Jones and Subtronics, Chee has had the opportunity to showcase his sound to an audience that couldn't be better suited. With his recent releases on Deadbeats, namely 'Vultures' and 'Blood Thirsty,' priming listeners for today's release of his Quarter Inch EP, we think it's safe to say that Chee is bound to take over.
Unlike most of his previous projects that explored different styles of bass music that could also appeal to a British and European audience, the Quarter Inch EP is tailor-made for a North American crowd. Five blistering tracks demonstrate Chee's ability to hone in on his sound and push it to menacing limits. 'Vultures' and 'Blood Thirsty' are but an introduction to this madness, with the latter flexing wicked textures and sounds but holding back on the intensity until the second half. 'Neck Crack Flashback' follows, and is a quintessential Chee halftime heater that is equally disgusting as it is mesmerizing, with pulsating basses and otherworldly effects driving the madness.
When the next track comes on, listeners better have their neck brace ready. Teased over a year ago in his EA2019 Mixtape, 'Beaver Fever' is a standout from the project. The introduction is ominous and builds intrigue as with every Chee piece, but the gradual addition of vocal samples and meticulous attention to detail are what hook you in. The drops are chaotic yet controlled, pummelling listeners with insane synths and and a barrage of bass with every new bar. Finally, 'Pipsqueak' closes out the Quarter Inch EP as dynamically as it began, further attesting to Chee's unmatched skills behind a DAW. Don't miss the full project below.