Champions Of The Underground – Vol. 1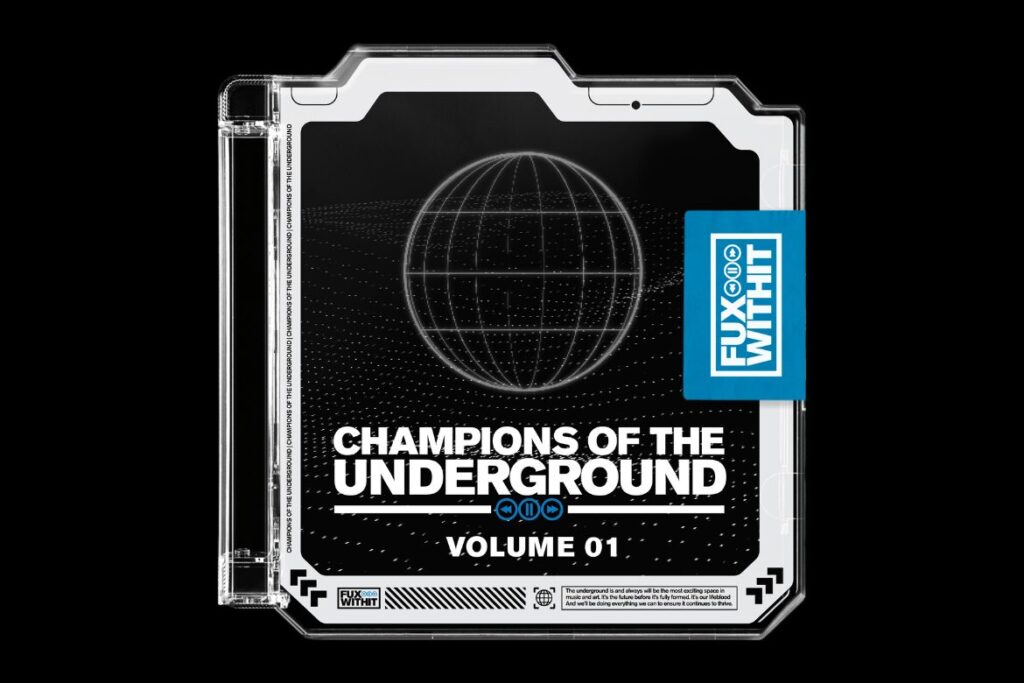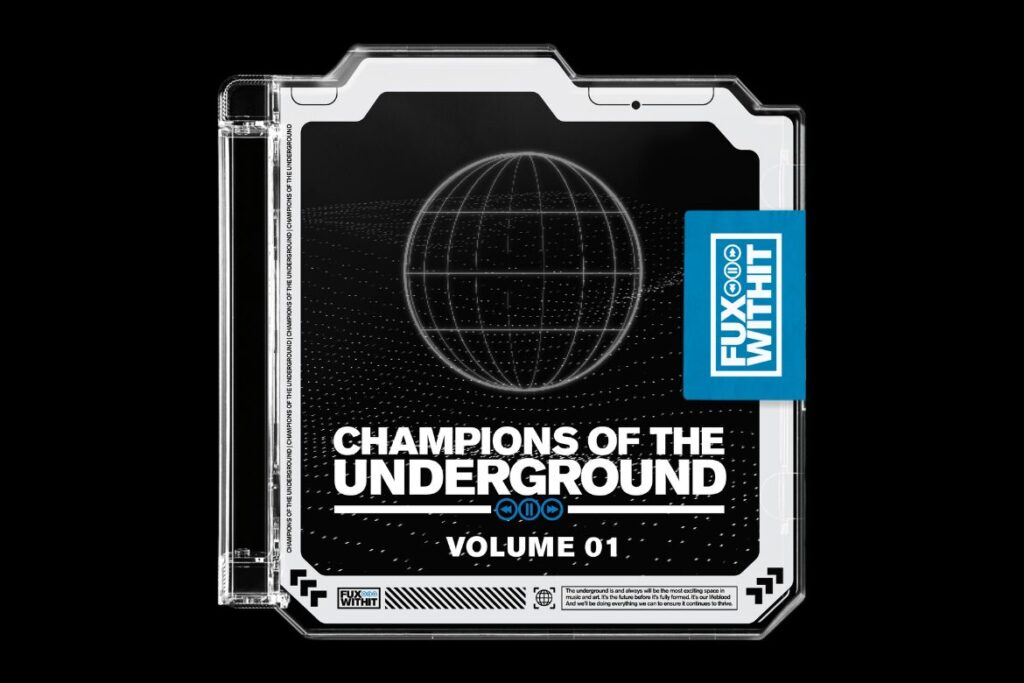 08.25.22. It's finally here and that means our debut compilation Champions Of The Underground – Vol. 1 has officially arrived. The project showcases the best the underground has to offer while highlighting FUXWITHIT's signature sound. Stacked from start to finish, the compilation sees Golden Child, Haan808, L*o*J, dope, and sebjin making their return to our label while showcasing a wide range of fresh talents including KUREI, PRYZMS, Dropwizz, Lenny x SL!DE, Galazy x BAGG, Gurf, Borny, Kazantzakis Hontis and Zodiaque. The large majority of the artists have been mainstays on our site for years and it's an absolute honor to have every artist on board. True to the curation reputation we've built for years, the compilation spans a wide array of hip-hop-influenced electronic music from bass to future beats, DnB, and of course trap. We've got hard-hitting bangers, gritty heaters, chill vibes, and beautiful bops. 
The project opens with Golden Child & Kazantzakis coming together for 'Elevated.' The swing, vocals, and synths pull you in while precise percussion and booming bass set the tone for what's to come. It's an addictive tune that you'll have stuck on repeat. PRYZMS takes the energy to the next level with the heart-racing 'Back2Tha'. The track practically defines what high-octane trap music sounds like in 2022. 'Quartz' slow things down with a spell-binding slapper that's the pinnacle of less is more. OG trap fans are going to lose it for KUREI's latest.
Halifax duo dope come through with the aptly titled 'Hypnotic' which fuses entrancing vocals with brutish bass and a mean hip-hop swagger. Next up DROPWIZZ takes listeners to the battlefield with the fierce 'Gulag,' a bass-heavy heater inspired by your favourite first-person shooter. Take a break from battle and uncover Lenny and SL!DE'S 'Oasis,' an exotic tribal trap smash. Looking for some bounce? You know BAGG and GALAZY have you covered with 'Repeat.' Building off this dynamic but with its own distinct flavour comes 'Big Pizzo' from Gurf. The track explores his recent future beat sound with a twist of the Partica "Trap2" swagger.
Providing the perfect shift into the more melodic back half of the compilation Haan808's 'Main Phase' brings the feels with laidback energy that still bumps. Norway's Borny blesses us with a heavenly future beat banger that's fittingly titled 'Skywalker.' The shimmering synths and uplifting bounce will have you moonwalking in the clouds. The project's biggest surprise comes from none other than L*o*J. The duo has become renowned for their experimental and heavy approach to bass music. 'Sunken' is their softest and most stunning work to date. A beautiful bop that feels like summer love.
As the project nears its close we drift into more cinematic territory. sebjin's 'Rights' leverages his signature sound providing an immersive futuristic soundscape that's yours to explore. Hontis & Zodiaque deliver a finale that is nothing short of epic. The slow-burning 'Extinguish' opens like a movie score, rich with emotion that deepens with each passing bar. With over two minutes of carefully crafted tension building, the release in the drop is monumental. The track packs a near-spiritual experience while maintaining a sense of ferocity.
Champions Of The Underground – Vol. 1 proves the underground is and always will be the most exciting space in music and art. The future is here. Stream Champions Of The Underground – Vol. 1 and be sure to grab the free download.