Champagne Drip & G-Rex Get Icy With 'Cold Case' – FUXWITHIT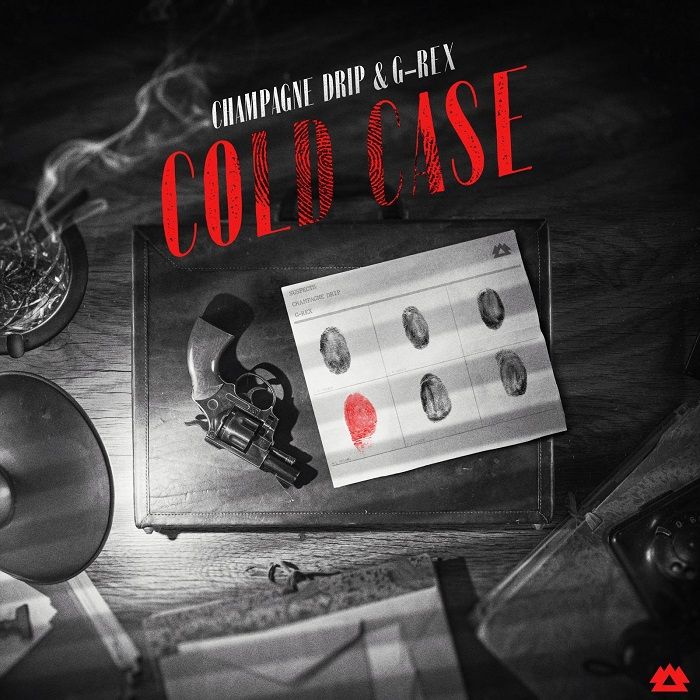 When it comes to making some of the hardest slapping tracks in the bass music industry right now, Champagne Drip and G-Rex are assuredly no strangers to sitting near the top of the leaderboard. Consistently smashing all preconceived notions about their individual styles and experimental bass music as a whole, innovation and creativity front-load their freight trainlike workloads. Between G-Rex's immaculately dark and stylistic Hallows EP, of which we had the great pleasure of premiering 'All I Do' from, and Champagne Drip's 'Me and You' with Lucii and 'After the Water' with Zeds Dead, it's really no wonder that eventually these two titans of sound would pool their immense production knowledge together to create something truly spectacular. That piece in question? 'Cold Case' out now on Wakaan.
With an intro reminiscent of something in a monster movie right before the terrifying beast is unveiled, 'Cold Case' establishes dominance right out of the gates. Excitement peaks as the build brings unrelenting force like a shot of adrenaline straight to the dome, as the monstrosity nears ever closer. Once the fiend rears its ugly head though, it's game over, as the combined technical prowess of these two masterful artists is unparalleled, with production in the drops so clean you could eat a four-course meal off it. The latter half is even more electrifying, as the fake drop that swiftly rises in tenacity sends listeners into a verifiable frenzy before they're bombarded with even more audible delicacies. With such a smash-hit as their first collaboration, we can only hope we can hear more from these two in the near future. Check out 'Cold Case' for yourself below, and grab the free download here!