Boost Your Energy With Brasstracks 'Change For Me' ft. Samm Henshaw – FUXWITHIT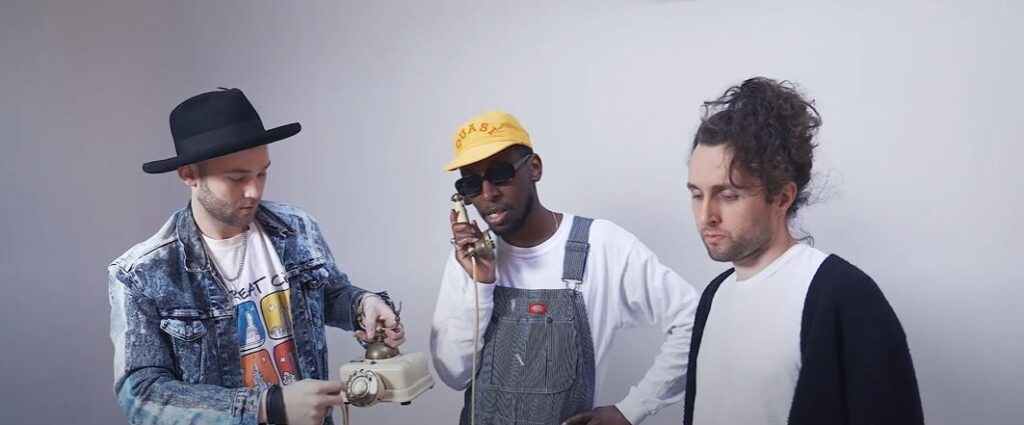 A few days ago, Brasstracks dropped 'Change For Me' with Samm Henshaw. I won't lie, as soon as I heard about the song, it was the first thing I listened to that morning. And that's because nobody does brass quite as well as Brasstracks. Their feel-good vibes, instrumental covers of bangers, and versatility put them on a different level. I've been following Brasstracks for years now and have never been disappointed. If you see them at a live show,  it's game fuckin' over.
The Brooklyn based duo (BROOKLYN 🗣!!!) always changes up their songs, incorporating hip-hop, R&B, jazz, and funk roots in their music. If one thing's for sure, you'll never get bored of a Brasstracks set. The music is beautiful, uplifting, and live instrumental-based—which is super refreshing to hear in electronic music right now.
'Change For Me' is a song that can boost anyone's energy. It's fun, fresh, and mixed with vocals from Samm Henshaw, making it a perfect summer anthem. The lyrics also depict everything that's going on in the world right now. The words touch on the paradox of doing too much and not doing enough. This song gives me very "Chance the Rapper vibes" in that the rap is upbeat and the instruments almost feel spiritual and gospel-inspired.
While it's clear so many different types of artists in any industry have been feeling unmotivated, Brasstrack's 'Change For Me' empathizes deeply with everything we're going through. Listen to Brasstracks 'Change For Me' featuring Samm Henshaw below and tell us how you really feel!