blurrd vzn Continue Campaign Of Audible Dominance With Latest 'vznary' EP – FUXWITHIT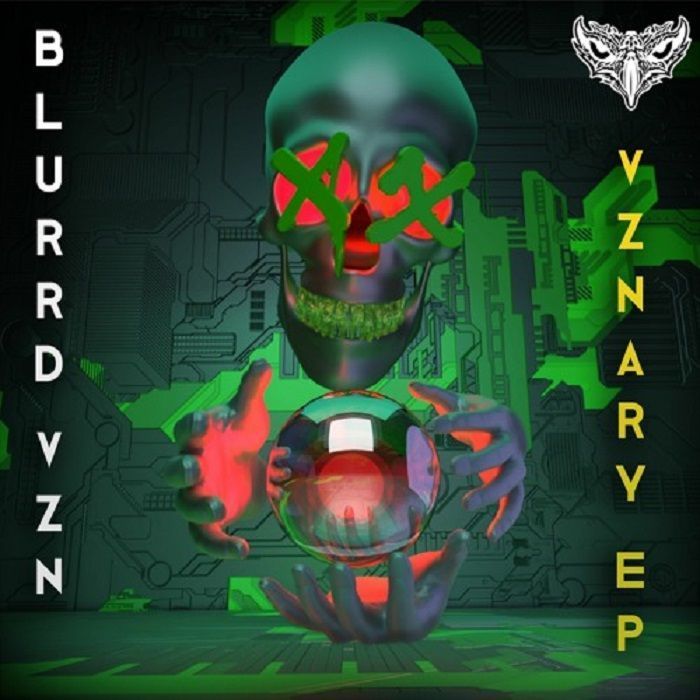 Two of the blurriest boys straight out of San Diego, blurrd vzn, have been on an absolute tear over the course of the past 18 months. Between pumping out massive heaters like 'Ballrz', and 'Throw It Up', and a massive guest mix for us here, it's no wonder they've amassed the loyal following they have in such a relatively short amount of time. With so much enthusiasm behind every single release of theirs, it was only a matter of time before they graced the world with their debut EP. Thankfully, that day has finally come, and we've all been blessed with the presence of their vznary EP, a 4 track slugfest released on Electric Hawk that truly solidifies their place on the bass music map.
Kicking things off with 'World Is Yours,' they're not taking the world by storm, rather it's more like a tsunami at this point. Putting on full showcase an already tell-tale sound that borders on "gross" territory, this is one track that will flex your sound system harder than Arnold Schwarzenegger at Mr. Olympia. Immaculate layering and eccentric switch-ups leave listeners in a state of perpetual stupefaction, undeniable swag status firmly attained. If the initial portions of the drops don't satisfy, just wait until you're introduced to what I can only describe as the "interstellar war cannon." File this one under "songs to get abducted to," all feeble human minds are no match for this extraterrestrial bass monstrosity.
Next up is 'Vznary', a diabolically brutal sonic arrangement if you've ever heard one. Continuing the trend of far-out, space grime, one might mistake these boys for visitors from outer space themselves. The initial drop is another fine example of the heavier side of wook-based dubstep, trading the more traditional dubstep approach for much more cosmic-leaning undulations. The latter drop is much more grating, substituting the impeccably clean wubs for elongated sounds reminiscent of funky construction equipment. Put on your hard hats folks, this one is dangerous.
In basketball, people shout "cash" after shooting to indicate that their shot is assuredly going to hit the mark. In this instance, blurrd vzn's 'Cash' is also right on the money. Wheeling and dealing wild wiggles like no one's business, this is one piece that's absolutely punishing. Snapping necks with blatant ease, you'll need to whip out the insurance waivers for all potential innocent victims of this catastrophe. It's a borderline crime against humanity that full-scale shows and festivals aren't happening right now, as this piece would demolish swaths of rabid fans with relative ease.
Closing out an EP in proper fashion is no small task, but one the blurrd vzn boys tackled more than successfully. Capping off vznary with only the most 'Rockin' of beats, they've doled-out a true belter of a track. 'Rockin' is as merciless as it is extraordinarily clean, a treat on the ears, and a problem for the nervous system. Hip-hop flavor wrapped-up in a neat bass-heavy package is a present to all graced with its presence.
What else can I possibly say? blurrd vzn have proven once again that they're here to play with the absolute best of them. With an uber-successful debut EP and a veritable boatload of IDs on the horizon, the sky is truly the limit for this tremendous duo. Check out Vznary for yourself below!