BINKS & Bro Safari Unite For Exceptional EP 'Blissful Patterns' – FUXWITHIT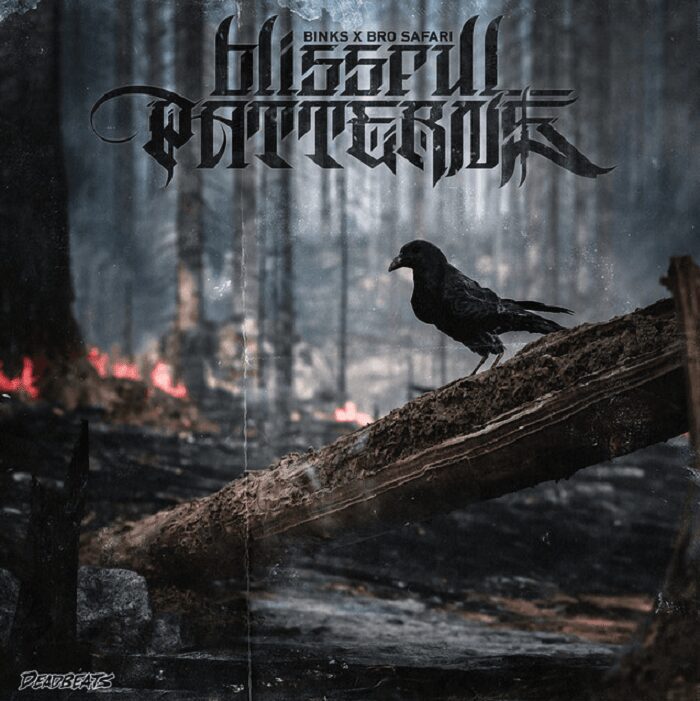 What happens when one of the most of the underrated producers out connects with a bass music legend? Today we receive the answer in audio form as BINKS & Bro Safari unite for the four track EP Blissful Patterns on Deadbeats. Both artists are renowned for their abilities to push the envelope within the trap and bass spaces and this project only furthers the fact.
'Revival' kicks the project off right, setting the tone with an air of mystique, promise and excitement. The drop is straight futuristic with an upbeat synth that's spaced out and vibey. Female rap vocals, electric guitars and pulsing low end are sprinkled in the mix for additional flavour.
A true standout within the stellar output is 'Deliverance.' Wasting little time, the hypnotic loop gives way to what appears to be a DMX grunt before dropping into thick 808s and snappy drum work. The first half is agressive and gritty yet somehow smooth. A break complete with the sounds of rolling water and birds chirpings provides a fitting bridge to the wavy back half. If the first half of the track sounds like creeping down the block late at night with your windows rattling, the second is cruising the coastline with the top dropped and the sun beaming down.
For those expecting a hard-hitting sound from BINKS & Bro Safari, look no further than 'Static.' A distant and looped Weezy vocal comes into focus as the drop hits you with heavy dose of electricity that pulses through your ears and out of your extremities. It's menacing, intense and increasingly brutish. Easily the hardest and most relentless track on Blissful Patterns.
Closing things off comes 'Ignition,' a nearly three minute sonic adventure. Drifting into the neuro realm, this one is jarring and complex. The gentle strings and ghostly vocals draw listeners into another dimension. A dimension where sound bends space and time. It's a discombobulating journey that will have you questioning reality. Not to worry, they bring back the guitar for the outro to leave you with some sense of sanity…
Blissful Patterns is a diverse and enthralling trek through trap and bass. Bro Safari & BINKS once again remind listeners why they are are at the top of their game.