Excision Unveils Subsidia With A Massive Three Part Compilation – FUXWITHIT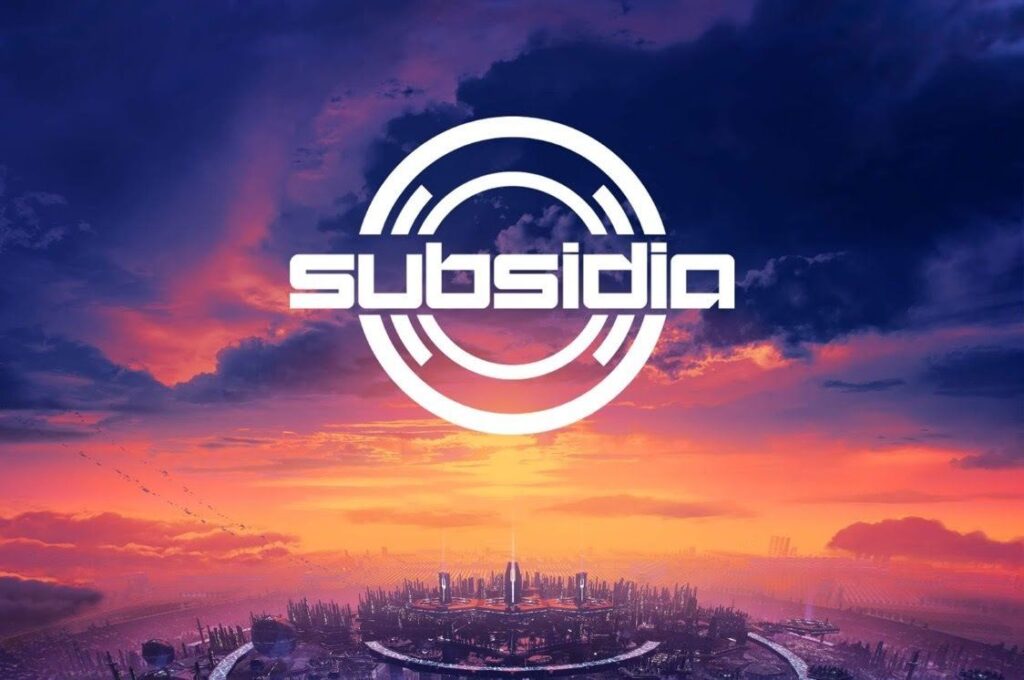 Throughout the years, arguably no one has had a bigger impact on bass music as a whole than Jeff Abel, or as we know him by, Excision. For over a decade Excision has built a thriving career while consistently pushing the boundaries of bass music. It's hard to remember a time where Excision wasn't this scene leader in terms of production value, but the innovation that he has brought to the live events space is unparalleled. 
Over recent years, Excision's festivals like Bass Canyon, Forbidden Kingdom, and Lost Lands have experienced massive growth to heights that seem unimaginable. Because of this success, Excision succeeded in creating a platform for up and coming talent to display their music with some of the world's finest production behind them. It's not to be overstated how massive of an impact these festivals have had on the careers of so many artists in the early stages of their career. Refusing to stop there, last week the legend himself unveiled his new label, Subsidia. And to start things off Excision has blessed us with what can only be described as a snapshot of bass music currently, broken into three separate compilations, Dusk, Night, and Dawn. 
DUSK
As we begin our journey, our first stop is Dusk. A true testament to the sounds of Hybrid Trap and Experimental bass as we know them today. The trap and hip-hop influences in Dusk are littered throughout, so you know we were excited to dive into this one. A few tracks caught our eyes throughout, one of which being Excision's massive collaboration with Dion Timmer, 'Necromancer' which almost immediately turns up the energy with it's 808 heavy trapped out intro along with these angelic synths in the high end providing contrast. 
Another highlight from Dusk comes from two FUX favorites, 'Poison' by NXSTY & Eugene. 'Poison' begins in typical Eugene fashion, with his ghostly vocals over booming beat accompanied by the occasional horn peaking through the mix provides the perfect combination of these two trademarks. After a quick build, we're met with a barrage of aggressive syncopated growls synths contrasted by these hi-end drawn-out industrial screeches in the breaks. 
Last but not least, it's not a snapshot of bass music today without a representative from one of the hottest labels in the underground right now, Partica. Thankfully we have been blessed with a track from the label's co-founder Runnit with his track 'Yammin.' This one is trap 2 in a nutshell, wonky sound design, creative sample selection, and the vocals from Dexter Fizz to top it off .
NIGHT
The next stop on this bass dive is known as Night. With a very aptly named section, this is the darkest and heaviest portion of what this compilation contains. Encompassing the largest number of tracks of the three sections, we are hit with 62 total songs and over 90 artists featured. In addition to such massive inclusions, it is the presence of lesser-known artists that truly piqued my interest when reviewing Night. Names such as Caster, Noosphere, and Dr. Lobster along with others where this was my first time experiencing their sound. Crafting this compilation has also included uprising favorites such as Control Freak, Shivers, DirtySnatcha and Jiqui. My attention has recently shifted a little more into trap but Night has reinvigorated my desire to explore this realm of bass once again.
One of the tracks that helped provide this craving again is 'Grimorium' by Stratus. Beginning with an uplifting house vibe, it will have listeners curious for the drop knowing it is placed on Night. The smooth synth hits higher frequencies before being met with a deep grotesque growl like sounds. Stratus is known for his bouncy energy and complex melodies which he brings in this track while also slathering on thick bass throughout.
About a third of the way in, Chime and HelaSex team up for a story-driven adventure with 'Anger MGMT'. Chime serves up his delectable futuristic sounds that are paired with the catastrophic impression of HelaSex. The collaboration wonders as it feels like a fight between the light and the dark. There is an understood organic concept that is displayed with 'Anger MNGMT'.
While there is a multitude of tracks included on Night it became increasingly difficult to narrow down which tracks to highlight. The final track I would like to bring attention to is 'Down To You' by Boss Mode. The creativity and originality this song carries is the perfect recipe to have your track stand out among so many others. 'Down To You' holds a formula that had me ready to listen back as soon as it was over. Calming vocals embrace the air as the soundscape of heavy bass begins to be constructed all around it. What takes over at the drop will cause an automatic head bobbing impulse, leaving me with the question of what more does Boss Mode have to offer?
DAWN
With 118 tracks to boast, there's no doubt Subsidia's first drop has something for everyone. For someone like me who doesn't listen to harder dubstep, Dawn: Vol. 1, was right up my alley. Dawn showcases a softer side of bass music than the previous 2 compilations, bringing a mesmerizingly melodic ending to this release. 
Like Dusk and Night, the features on Dawn are nothing to ignore, featuring Sulivan King, Wooli, yet, and more. Although it's definitely the shortest compilation of the three (Dawn is less than half the length of Dusk and barely a third of Night!) it's still jam-packed with gas. I had to highlight a few standout tracks for me, though.
Six tracks into the record, JKuch's 'Inure' gives a sick instrumental break to Dawn's emotional and passionate tracklist. The song starts with some soothing lofi hip-hop before breaking into a bubbly build-up to some harder future beat for the rest of the track. Known for his dreamy synths, the LA producer definitely added some dimension to Dawn with 'Inure.'
Subchvrge takes us back to 2014 with 'Need You Now' (And coming from someone with an Adventure Club tattoo, this only means good things). The song is quintessential melodic dubstep. From its airy female vocals, catchy chorus, and winding basslines, this song becomes instantly a classic.
The last track I want to spotlight is 'Sabotage' by Everything Must Go and Josh Rubin. Now that it's an officially spooky season, this haunting song will be the perfect addition to your Halloween playlist. Josh Rubin's eerie vocals combined with Everything Must Go's sinister synths make for a spine-chilling horror movie soundtrack. 'Sabotage' is actually about love and gaslighting, which is pretty much the plot of Midsommar.
Excision and the Subsidia team did an excellent job putting together these comprehensive compilations. And as Champions of The Underground, we really appreciate the time they took to showcase some lesser-known artists. No listener will go empty-handed because no matter what your taste is, you'll find something here to enjoy. 
If you like experimental bass, check out Dusk: Vol. 1. Hard and heavy tracks can be found in Night: Vol. 1. And for those who just want to simp and sing along, you definitely have to check out Dawn: Vol. 1. Or if you just like to explore new music and support the underground, just listen to all three.
Words by Victor, Tony & Arielle.