Bassnectar Makes Gutting, Yet Necessary Decision To Cancel All Scheduled Events For 2020 – FUXWITHIT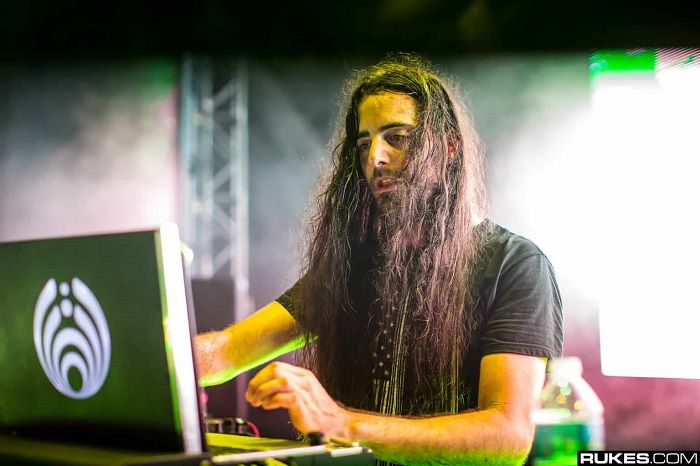 For Lorin Ashton, also known as the face and focal point of the Bassnectar music and arts project and a true don of electronic music, 2020 was shaping up to be one of the best years of his career with countless planned headline performances at some of the top festivals around the country, along with his onslaught of impeccably curated events that he puts on sprinkled throughout the year to celebrate the unity and passion of his die hard fan base. To say that his self-curated events are the epitome of electronic shows in North America would be a true understatement, with top of the line production quality that commands attention, and a plethora of immensely talented and diverse musical acts to take advantage of it. 
Sadly, however, COVID-19 has claimed yet another victim in the music community for 2020, with the Bassnectar team forced to cancel all announced events for the rest of the year including Freestyle Sessions, the Be Interactive 808 Festival, and the thirteenth annual edition of Bass Center, to err on the side of caution and respect for his loyal followers.
"It is with intense respect and appreciation for our community as a whole and for each of you as individuals that today we have made the difficult decision to cancel all of our previously confirmed special events for 2020 [at this point this means Freestyle Sessions, The Be Interactive 808 Festival, and our thirteenth annual Bass Center]… not only does it appear impossible that these events will be able to happen as planned, but also: we want to do what is best for you! We respect and value your participation and that you have hundreds of dollars of your hard-earned money invested into these events, and we want to get that money back to you now so you can use it as you need it."
In sharp contrast to many festival cancellations for this year, the team has decided to issue full refunds to all the fans within the next 30 days, continuing a trend of thoughtfulness and true care for the community. Adding on to this message, he made a major point of emphasis on the future of our country and how we all have our part in shaping what comes next. Activism, social awareness, and a sense of civic responsibility have always been key to the ethos of what he stands for and advocates to his fans, and this time is no different. No matter which side you believe you're on, he insists it's your duty and a true necessity at this point to get involved and vote.
"The phrase "rage against the dying of the light" could not be any more relevant, nor pressing in times of crisis like these. While art, music and celebration are priceless aspects of life, there comes a time when all of our attention is urgently required toward matters of human justice and the sanctity of life."
In uncertain times like these, music and the arts have never been more vital to our (at the moment at least) fragile mental states, and a beacon of hope does shine through from his message in the form of his quarantine mixtape series which will begin with an interactive listening party followed by the release of the first chapter "Inside for the People" tomorrow May 1st at 9:00pm PST. The mixtape will include 2 new tracks from his first full-length album in years, All Colors, slotted for a release later this year.
For the Bassnectar team, 2020 assuredly isn't turning out how they planned, but knowing them they have plenty of surprises up their sleeves. Keep your ears to the ground for the next Underground Communication.
You can check out his full Facebook post from earlier today detailing everything here!