10 Ways to Support Artists During The Pandemic – FUXWITHIT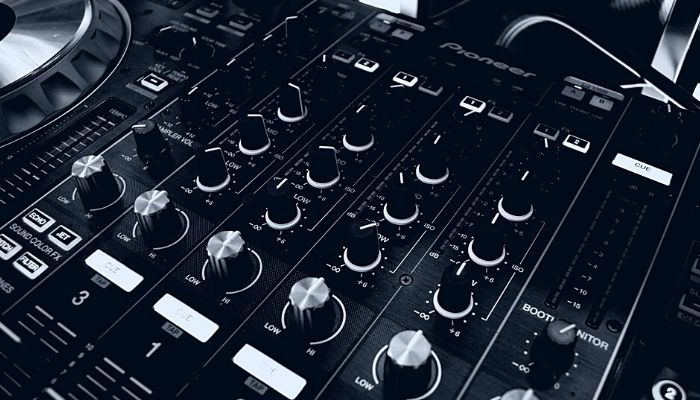 It seems that no matter which news source you tune into, you'll always be bombarded with wall to wall coverage of Coronavirus. It's understandable, COVID-19 has changed the lives of millions, perhaps billions of people around the world. According to the Department of Labor, there are now 30 million jobless claims in the US with the hospitality and entertainment industry being one of the hardest hit.
If you're reading this article then you understand the gravity of the situation because more than likely, your favorite bar, club, restaurant, or local hotspot is temporarily or permanently shut down. These closures have massive impacts beyond just the venue being shut down; it impacts club owners, security personnel, waitresses, dancers, bar staff, cleaning staff, and your favorite local and touring artists.
Lucky for you and me, we have the power to continue to support artists in a multitude of ways and for some of these you won't even have to pull out your wallet.
Stream music
Remember those days of Limewire, torrents, Megaupload, etc? It was so easy to download albums and songs from your favorite artists. With the inception of Spotify, Apple Music, Tidal, and other major streaming services; subscribers have millions upon millions of hours worth of music at their fingertips. In fact, Spotify and Apple Music boast a library of 50 million songs each.
Chances are your favorite small-time artist has some of their catalog on Spotify or Apple Music which you are most likely already subscribed to. It's time to reshape listening habits, forget about listening to ads on YouTube or SoundCloud and look up these artists on your preferred premium streaming platform. The streaming payouts may be fractions of a penny but those streams add up and the more activity an artist's profile gets on a streaming service, the higher they will rank in search. The numbers will also help artists to land shows and tours when things begin to return to normal. So get to streaming!
Buy music
I just mentioned the fractions of a penny that artists can earn when their music is streamed on a premium music service but what about helping artists earn a whole penny? According to an infographic by Information is Beautiful, unsigned artists can keep as much as 100% of a record sale to as little as 23% of a record sale on iTunes. If an album costs $10 then artists can keep as much as $10 or as little as $2.30 from the sale through major music marketplaces. The top platform that pays out most to artists is Bandcamp, which allows musicians to keep 85% of their record sale. Bandcamp has also recently held special promotional days where 100% of proceeds go to artists, so keep your eye out.
Buy merch
Have you ever walked up to a merch booth at a show and seen some pieces that you really want? I don't know about you guys but I prefer to just buy my merch once I'm home so I don't have to be carrying it around and worrying about a bag at a concert venue or a festival. Well you're not going anywhere anytime soon, that merch is just waiting to be shown off during your next Zoom call.
Keep an eye on the socials of your favorite artists, labels, blogs, etc. They are regularly running sales on their merchandise and best of all, the margins for the artists are much higher than they are for music sales.
Donate during live streams
It's impressive how quickly the electronic music scene has reacted to shifting the experience from your local venue to your own couch. Every weekend we're seeing music streams from some of the biggest names in the scene to some of the smaller local promoters and artists. Many of these events are on a mission to raise money for various artist-tailored charitable organizations and artists who have been affected by COVID19.
Brownies and Lemonade teaming up with Proximity raised over $300,000 in one weekend during their Digital Mirage music festival. The online three-day event brought in over 180,000 people during peak streaming.
Chill Nation and Trap Nation just completed their Room Service Festival with donation proceeds going to the Sweet Relief foundation and Feed America.
Global Dance Festival will be putting on their next virtual music festival during the weekend of May 9th and 10th with 100% of money raised during the event going to Direct Relief.
Donate via Patreon, SoundCloud, Spotify, etc.
Here's the beauty of the internet, you don't need to wait until a virtual festival happens to donate money. Platforms like Spotify are making it easier now more than ever for artists big and small alike to accept donations via their artist profile on the platform. Artists can choose the organization they want the donation to go to or they can have the donation sent to them personally while they may be experiencing a downturn in revenue. Here are some other charitable organizations that support artists you may be interested in:
Musicares
Music Health Alliance
Sign-up for music lessons
If you're bored in the house and you're in the house bored, then now is the perfect time to learn something new. If you've ever been interested in music production then there are countless resources available to you online and the tools to get you started are easily available. Did you know that Ableton 10, a leading digital audio workstation, is currently being offered with a free 90-day trial?
YouTube is a great place to start watching tutorials and to familiarize yourself with the world you're about to step into but nothing can replace the benefits of having a guiding hand to help you learn something as complex as music production.
"If you already have some vague beatmaking experience then linking with a teacher can be much like a mentorship, they can show you tricks and shortcuts to not only make music faster but to get better at making music faster." – Gurf (Artist, Producer, Label Owner, Freelancer)
Start by checking your favorite underground artists' social media and see what other services they're offering, you might be surprised by how easy it is to get in contact with them for fairly priced music lessons.
Buy sample packs
Producers, this one's for you. You're probably tired of adding the same samples you've been using in your other projects. Chances are, that sample pack you got for free has been downloaded by many other producers and that sound has been beaten to death.
Refresh that library with some new packs from the many marketplaces out there for producers. Not only can you get these packs at fair prices with the regular sales happening but you're also supporting the producers who posted their packs online for purchase. Loopmasters, one of the biggest marketplaces, cuts the producer 20% of the sale with the ability to receive regular bonuses. You can also check out Splice or artists' socials for direct links.
Mastering services
No creative endeavor or product is done alone and it's okay to seek help from others. The music industry has a long history of collaboration to bring a refined product to the market and EDM is no different. Mastering can take your tracks to the next level or bring out elements you previously overlooked.
"I think the biggest reason to have your stuff mastered is because by the time you actually write / mix your track, your ears are biased." – Gurf (Artist, Producer, Label Owner, Freelancer)
Many of your favorite underground artists would probably be happy to assist you in bringing your tracks to life with their fairly priced discounted services. Simple Google searches will bring up countless websites and services for mastering your tracks, but you can more than likely get a better deal by reaching out to an artist directly. You'll get more one-on-one time with them and you'll be supporting them during a time where their income has been drastically reduced.
Commission graphic design work
One thing that aspiring producers may not have thought about at first is the way they want their brand to be perceived by others. It takes years to develop an image and a persona for your artistic self. Graphic designers are always working with artists to bring their vision to life and you'd be surprised how easy it is to find out who made their album artwork or designed that flyer. Just send them a tweet or a DM and artists will be happy to give credit where credit is due. Some artists even make their artwork themselves and would be happy to work with you to commission some pieces for yourself at fair prices.
Share music
You're probably thinking to yourself, all the above methods cost me money. How do I support artists without it costing me anything? Arguably, the number one thing you can do for an artist to support them BC19 (Before COVID-19) and AC19 (After COVID-19) is to share their music with your friends and your network. Did you just stumble upon a fire track on SoundCloud or Spotify? Well then, send the link to your friends or post it on social media.
You could be the catalyst for helping that artist earn another subscriber, another record sale, or another guest spot on a virtual stream. Who knows, you may become that go to guy with the fire playlist, and that's always a great feeling, right?
---
We live in a beautiful but scary time for people all around the world and no matter what social distancing guidelines are in place, there are still plenty of ways to connect with people online. We can use the internet to support one another and now more than ever it's important for artists to get creative in how they're making money. We can all do our part to support struggling musicians and it all starts with a click of a mouse.
Words by Samir Singhal
Samir Singhal is the co-founder and co-host of Beyond the Beats, a podcast about EDM news and culture. Beyond the Beats aims to breakdown what's happening in the electronic music scene in a conversational and informative way. Tune in every week for new episodes on your favorite podcasting platform.