Wuki And Smokepurpp Are About To Dominate 2021 With 'Birdz' – FUXWITHIT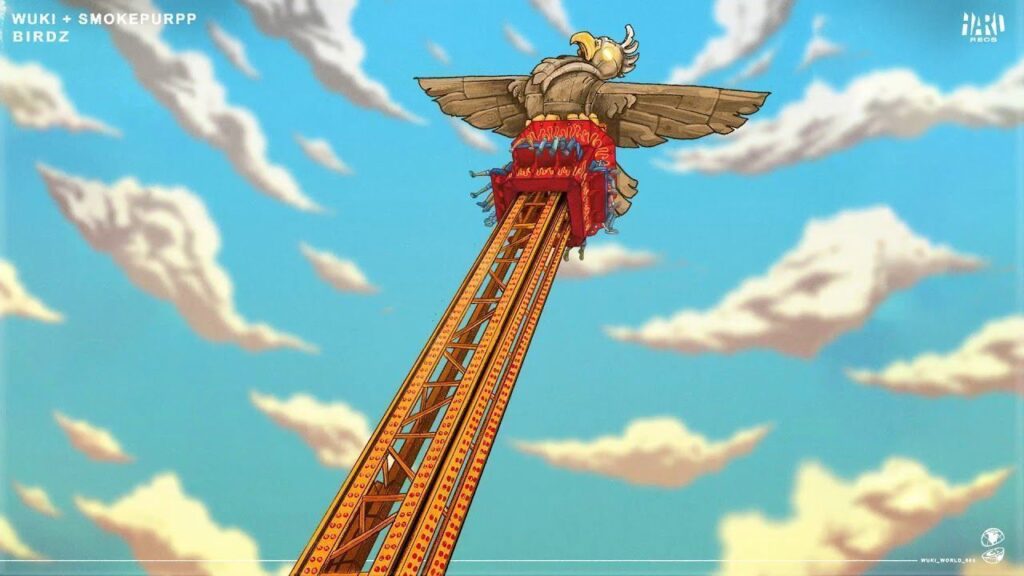 When experiencing the classic "Wuki sound" in action, we immediately question where this Grammy-nominated producer has been all our lives. While Wuki has worked his magic on collaborations with icons such as Juvenile, Stoppa, Diplo, Shaq, Skrillex and even dropping a bouncy remix of Miley Cyrus's hit 'Mother's Daughter,' if there was one artist we can trust to spice up any original, it is no other than Wuki. Dropping those grimey signature trap-inspired sounds in 'I See You' with Stoppa to even launching off the groove with some good old house music, this producer has been on fire since day one. Continuing to dominate the music industry space, Wuki has teamed up with Chicago-born rapper Smokepurpp for their hard-hitting single 'Birdz' out on HARD Recs. Warning, Wuki and Smokepurpp are about to throw it down in full force.
Pumping it off with a menacing melody alongside several flairs of bass, Smokepurpp's classic vocals fuel listeners up as he begins to spit bars. A raw rhythmic flow indeed which plays perfectly with Wuki's trap signature, these artists are about to drop it down low with distorted notes and a thumping bassline. Swerving throughout both Wuki and Smokepurpp's abilities, this one is for all those feeling the hip-hop vibes with a side of hard trap-induced madness. A blessed collaboration in 2021, Wuki and Smokepurpp are not holding back as they are off to a solid start to dominate this year.