PREMIERE: JOOL & SEED Mesmerize With Various Influences In 'Arrakiss' – FUXWITHIT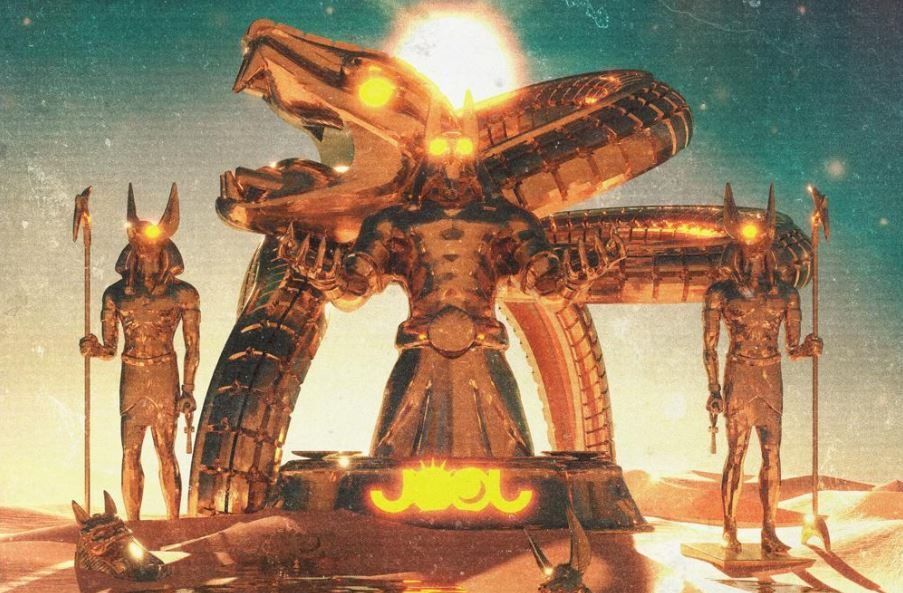 Never Say Die: Black Label have been shining a spotlight on a plethora of underground talent in recent times, and we couldn't be more stoked to see this platform pushing deserving artists to the limelight. Today's release is no exception to this statement, with masked musician JOOL delivering his first full-length project on the imprint. While past EPs have come as solo efforts from JOOL, his latest titled Desert Power is a four-track showcase featuring three exciting collaborations, with the ones alongside Cyclops and Automhate appearing on SoundCloud earlier this week.
With Desert Power's imminent release, we have the honour of premiering the opening track from the project, a collaboration with SEED that, in our opinion, is the most spellbinding piece from the ensemble. 'Arrakiss' opens as one would expect a Black Label tune to open, with a catchy melody and an underlying sense of urgency immediately grasping your attention. JOOL and SEED quickly lead listeners into a heavy dubstep section primed to induce neck injuries, with a menacing switch up that keeps the energy of the first drop at peak levels.
However, the second half of 'Arrakiss' is sure to throw anyone for a loop. Newcomer SEED showed a lot of promise with their debut Never Say Die release back in October, and this innovative take on future bass makes a surprising appearance in 'Arrakiss.' The bridge to the latter half of the track is a jazz-infused piano melody that fits oddly well into the bass-riddled piece, before a lighthearted topline drives 'Arrakiss' to its closure. It's not what one would expect, but it's beautiful and we have to praise the ingenuity. Don't miss JOOL and SEED's latest below.