KOTA The Friend & Statik Selektah Are The Perfect Pair On 'To Kill A Sunrise' – FUXWITHIT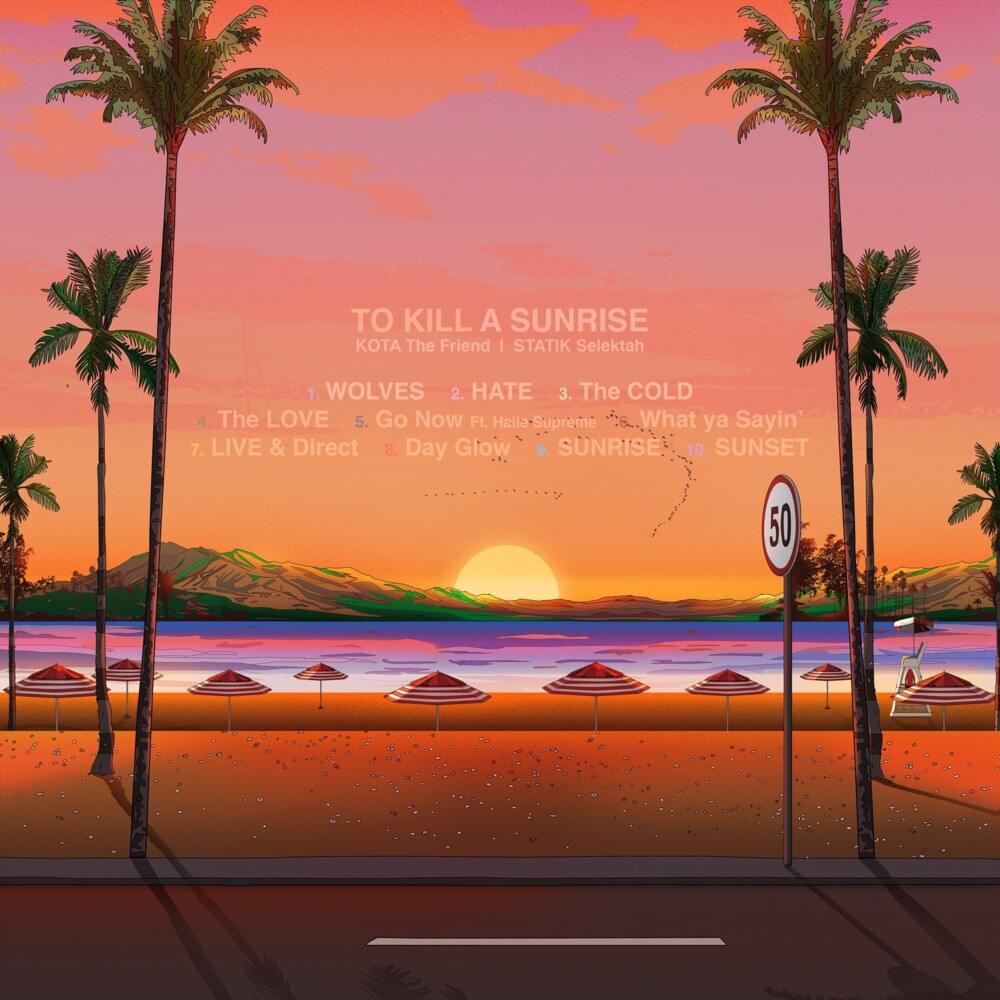 2021 is KOTA The Friend's year. We're only 3 months deep and he's already blessed us with Lyrics To GO, Vol. 2, 'Contact' alongside Caleborate, and now a joint project with Statik Selektah. To Kill A Sunrise is a ten-track offering that proves the duo are a perfect match. Statik crafts the perfect canvas for KOTA's incredible lyrical performance. From boom bap drums to choice cuts, the production packs a golden-era hip-hop vibe which makes KOTA sound more New York than ever.
KOTA comes out the gate with his chest puffed out over a militant leaning beat on 'WOLVES.' The "I can't lose" mentality drives this forward as he moves between flexing and remaining grounded. The barrage of bars doesn't let up on 'HATE' with the Brooklyn emcee fully in his pocket with a verse that kicks off with, "The rap Banksy, I don't care how you paint me/ It took a lot of negative energy to create me/ Still, I flip it to a positive quick/ They be calling me the snare how I'm following kicks." From there he stunts on haters with ease, cruising with an effortless swagger.
Living up to its name, 'THE COLD' sees icy strings and dusty drums loops combine for a foundation that's colder than NY winters. The bars are sharp as ever with gems like "Income comin' aggressive, ironically it's passive," sure to induce smirks on listeners' faces.
Flipping the vibe 'THE LOVE' takes things deeper with KOTA moving from generational trauma, pride and development, to his love for the grind and rap, and the power of love that listeners can embody. It's not your typical love song, and KOTA The Friend isn't your typical rapper. This is something special.
'WHAT YA SAYIN' embodies the idea of killing haters with kindness, rising above the bullshit with postiivity and focus. Lyrics like, "I hope you getting your money/ I hope your setting is sunny/ Only intentional shade/ Veggies and fruit in your tummy/ Happy with who you became/ Little ones calling your name/ Beautiful woman at home/ Nobody dousing your flame/ You hope I'm hurting and I hope you great/ I live my purpose I ain't perfect but I'm flying straight," provide us with a fresh perspective and a reminder that negativity will only act an anchor. Bump this as you're going through interpersonal issues and rise above.
'SUNRISE' and 'SUNSET' provide the perfect conclusion to the impeccable album. 'SUNRISE' is a refreshing and jazzy anthem geared to get you motivated and ready to take on whatever unfolds ahead of you. 'SUNSET' is a trip into Brooklyn at the peak of summer. KOTA gets nostalgic as he takes into a day in the life from the days on the block sipping his first forty to, "now we on jets for the wordplay, packin' out houses on a Thursday."
Relatable, uplifting, and expertly produced, To Kill A Sunrise is a timeless rap album that commands repeat listens. Each unlocking a deeper layer of KOTA's genius and Statik Selektah's masterful production. The bar for rap album of the year is here.