Chef Boyarbeatz Cooks Up Something Fresh With The 'CONSUME EP' – FUXWITHIT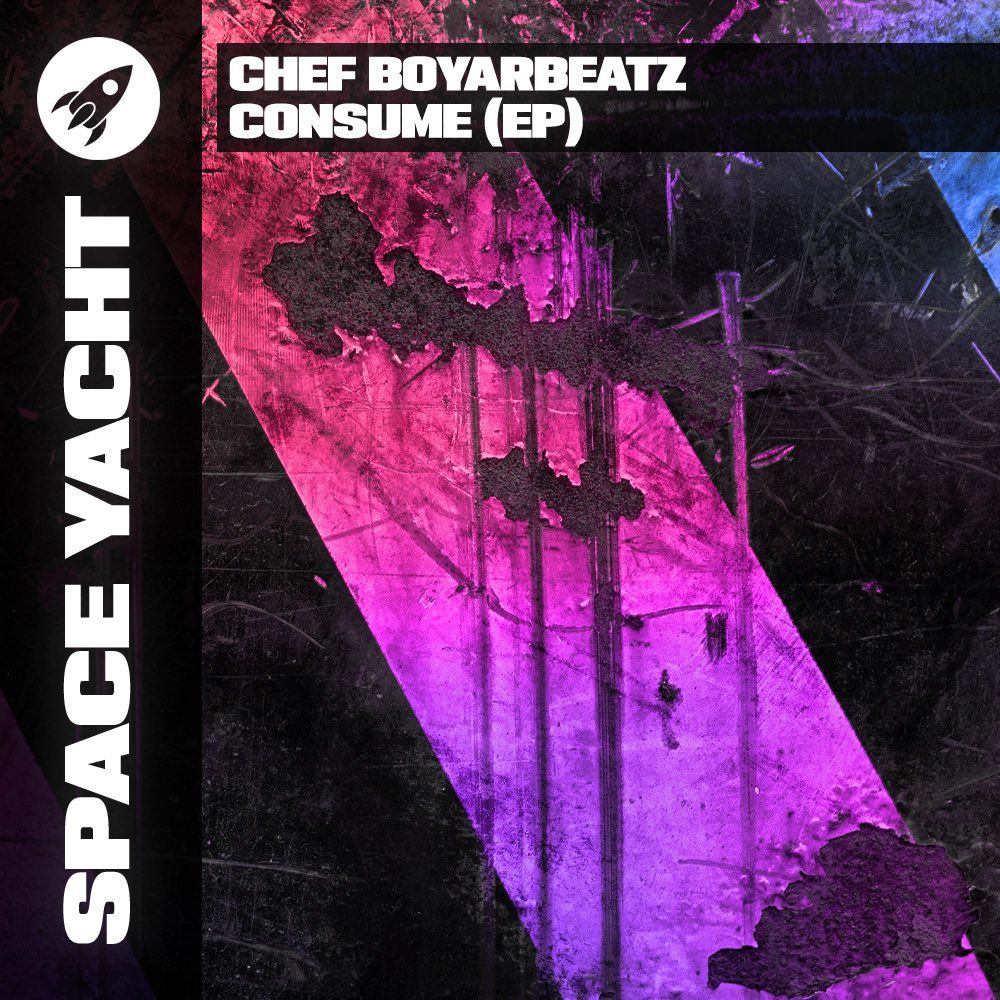 Hope you're hungry, because the alien chef serving intergalactic beatz is back with a fresh meal! Chef Boyarbeatz just dropped the CONSUME EP, which is out now on Space Yacht. The 2-track project may be short, but it's incredibly spicy, showing us the LA producer's vast versatility in all of 8 minutes.
After taking the bass scene by storm in 2019 and playing on huge stages like Space Yacht and Nocturnal Wonderland, it seems the beatmaker hasn't slowed down at all. Earlier this year, Chef Boyarbeatz released music on Bassrush, MAD ZOO, and Elastic Rhythms. The CONSUME EP is just another incredible addition to his growing discography.
'Takin' L's' gives off hella old-school hip-hop vibes. It starts off with a soothing guitar intro and smooth bars from Stickyfingaz before transitioning into a wonky bass break. By the second verse, both genres are intertwined, creating something super unique and captivating. The EP's title track, 'CONSUME,' is more of what you'd expect from a bass song, but it's not the least bit generic. From the moment you press play, you'll be taken on an interdimensional expedition that'll ravage the cranium and have you wondering what your name is by the end. Throughout the song, you'll hear hip-hip samples, keeping up the momentum from the record's first track.
After listening to the EP a few times, I could tell see his passion for crate-digging rings true. And as a fellow hip-hop lover, I'm excited to see what Chef Boyarbeatz will do next. His ability to blended old and new sounds seamlessly and skillfully definitely makes him one to keep our eye on.
Listen to Chef Boyarbeatz's CONSUME EP below.