Watch: Trina Proves Why She's "Da Baddest B*tch" On NPR's Tiny Desk Live Performance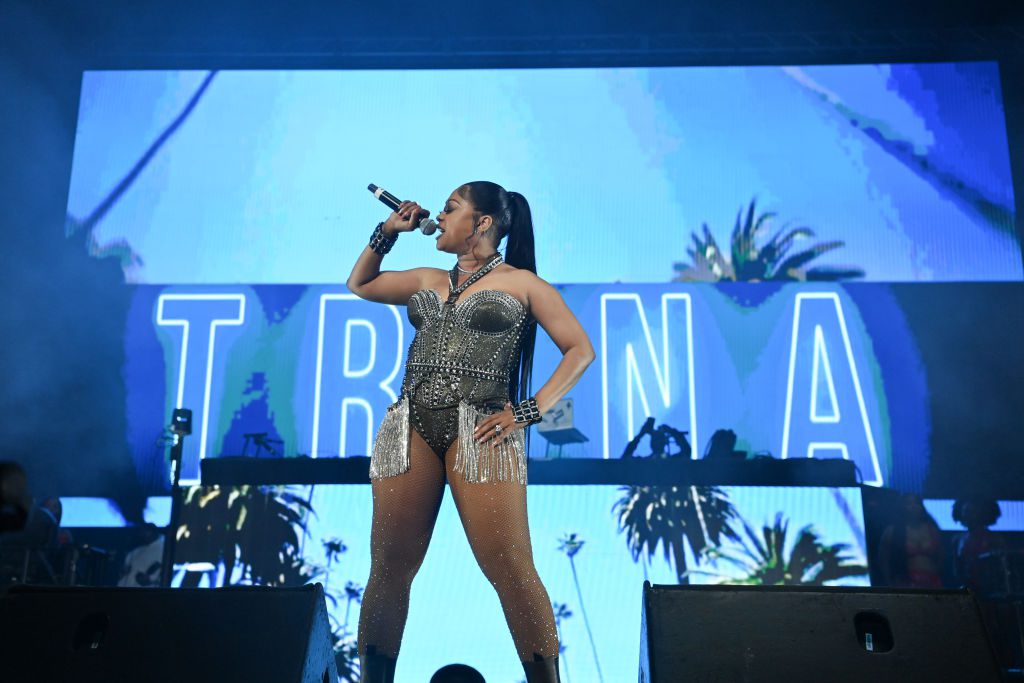 Trina on NPR's "Tiny Desk" is the Friday fun we didn't realize we needed. The Miami rapper was adorned with a band and background vocalists, who gave a stellar live performance of a few of her greatest hits. Check out her full "Tiny Desk" performance inside.
"I wanna introduce you guys to the baddest bitch," Trina belted out to the Tiny Desk audience. "The original baddest bitch." The self-proclaimed title has been a staple in the legend's music since she began.
Trina has cemented her place in the Mt. Rushmore of iconic women rappers throughout music history way before there were voices like Megan Thee Stallion, Nicki Minaj and Cardi B. She made her debut in the rap game over 25 years ago and continues to perform like its the year 2000. Trina gave her fans an energetic performance of her hits like "Da Baddest B*tch," "Single Again" and "Nana N***a."
She came dressed in leather, diamonds and her signature long, wet and wavy buss down. Though the live performance brought nostalgia and inspiration to every woman listening, it also brought up a bit of emotion for the veteran rapper and her fans. Trina fought back tears as she recited "Mama," which is a dedication to her late mother who died of cancer in 2019.
The live arrangement of her classic songs complete with a guitar, drums and background vocalists is entertaining, empowering and downright enthralling.
"I believe in who I am. The game didn't make me; I made the game. I made it," Trina shared in her "Louder Than A Riot" interview before recording her Tiny Desk concert. "I already came in with a motive and an initiative to know who I am from. That's why I breed a whole universe of bad bitches."
Be sure to check out Trina's entire interview on NPR Music's "Louder Than A Riot" podcast.
Here's the setlist for Trina's Tiny Desk below:
"Mama"
"Da Baddest Bitch"
"Single Again"
"Here We Go"
"Nann N****"
Check out the full performance below: