Watch: Brooke Shields Gets Emotional About Her Upbringing As A Child Star On 'The Drew Barrymore Show'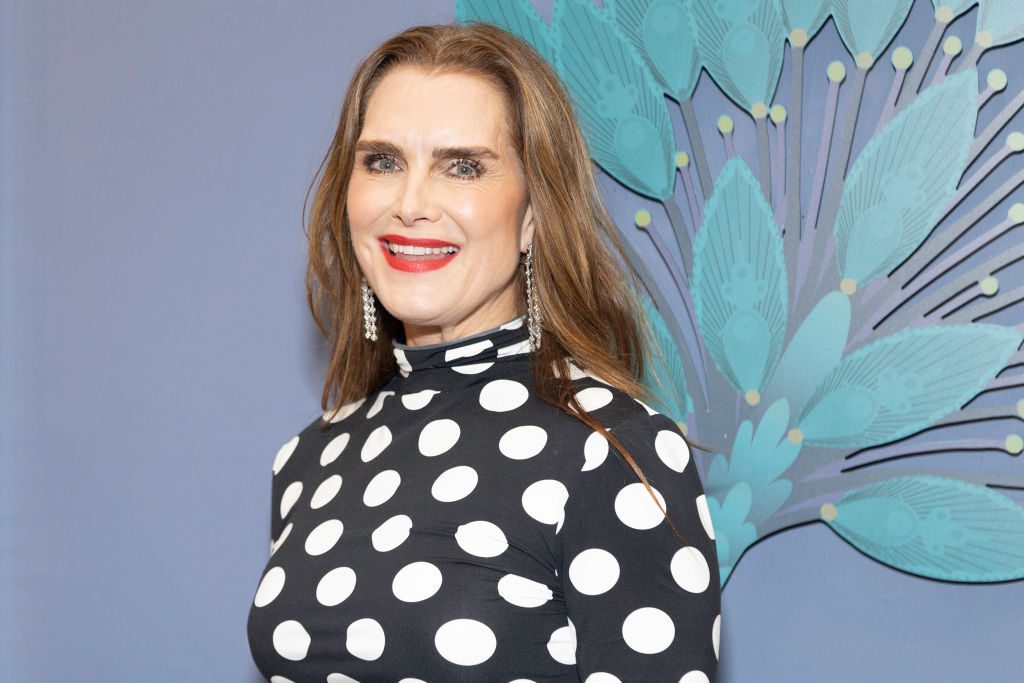 Actress and model Brooke Shields stopped by "The Drew Barrymore Show" to discuss her Hulu documentary film Pretty Baby: Brooke Shields, growing up in the spotlight and an interesting conversation about her momager Teri Shields' involvement in her career. Watch a clip from the emotional interview and read more inside.
Brooke Shields' latest documentary film follows the actress, model, and icon as she becomes a woman who discovers her power after being a sexualized young girl. She shows the dangers and triumphs of gaining agency in a hostile world. The film was released earlier this year in January and directed by Lana Wilson.
The 57 year old talent was initially a child model and gained critical acclaim at age 12 for her leading role in Louis Malle's film Pretty Baby, which is where the title for her documentary gained inspiration.
A viral clip from Shields' interview with actress and media personality Barrymore is receiving a lot of praise for its powerful and heart wrenching message. Barrymore, who dealt with a similar upbringing as a successful child star with varying parental differences, begs the question: "Why was she in every interview with you?"
This led to an emotional response from Shields as she reflects on her upbringing as a child star.
"No one's gonna get you," Shields said, referring to her mom. "I'm there first. You're mine."
As Barrymore suggests it was to protect a young Shields from the industry, the actress responds, "under the guise of protection but it was more ownership and fear."
Barrymore continued with how her mom was inspired to become a momager because of Shields mom.
"She was the original momager if you will," Barrymore exclaimed. "My mom became a momager because of Teri Shields because she was known in the industry as the great protector of you, the one who called the shots."
The host goes on to share how they became the sole providers for their families, asking Shields how that made her feel then and now.
"We got stuff," Shields said. "I did a movie and we got a car."
The reason Shields continued to put one foot in front of the other at that time is because, "All I knew was keep my mother alive, keep dancing and get stuff."
The legendary entertainer believes the true power is in how she did not become angry nor jaded by her experiences and circumstances.
"To emerge from it not angry or jaded is in there," Shields says while pointing to Barrymore's heart. "It's something in your character. It's in my character. Doing this documentary has given me a life in the most interesting way."
Be sure to catch Shields' documentary ""Pretty Baby: Brooke Shields," now streaming on Hulu.
Watch the viral clip below: