The Pen Is Working: Did You Know Drake Wrote These Songs?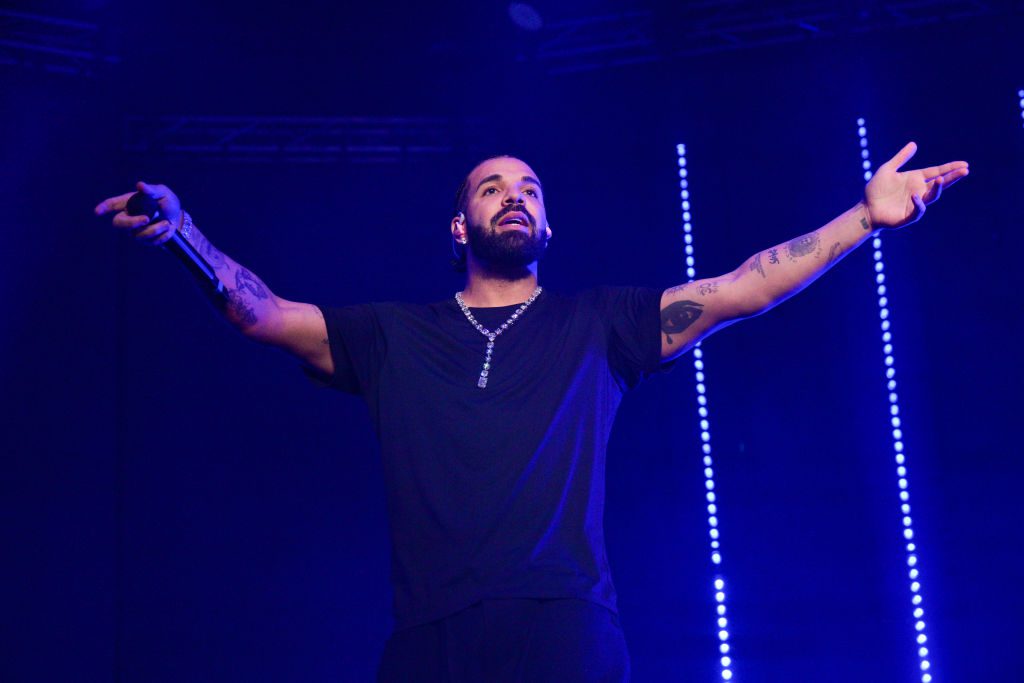 When it comes to being on top of the rap game, there are very few artists who can say they've experienced the feeling. This is a feeling that Aubrey 'Drake' Graham is all too familiar with though. Since he burst unto the scene in 2009 with his third mixtape So Far Gone, he has become one of most influential figures in hip-hop (particularly for singing over hip-hop instrumentals). He is widely considered for popularizing the Toronto sound to the music history.
The accolades are also there. Drake is the highest-certified digital singles artist ever in the United States, having moved more than 142 million units based on combined sales and on-demand streams. He holds countless Billboard records including the most charted songs of any artist (258), the most simultaneously charted songs in a single week (27), the most top 10 singles (54) and the most continuous time on the chart (431 weeks) among many others. He has accumulated 10 number-one singles, which happens to be a record among rappers. Just to pile on, he has won five Grammy Awards and 34 Billboard Music Awards. With such an extensive resume, one would think that his legacy or talent would never be in question.
Ironically enough, in July of 2015 that's exactly what happened. Meek Mill accused Drake of using ghostwriters (specifically Quentin Miller) during recording sessions for "RICO," one of the lead singles off Meek's second studio album. Soon after the allegations, Funkmaster Flex provided reference tracks in support of Meek's claims. These actions prompted Drake to release two diss tracks ("Charged Up" and "Back to Back") in the span of four days to prove that he can and will always be able to write with the best of them. Since that time, Drake has poked fun at all of those who believe he isn't capable of coming up with legendary verses on his own.
Amazingly, Drake has not only shown that he can write hits for himself. He has offered his pen to countless artists and shown that his pen is always working. With that in mind, from Kanye West's "30 Hours" to PartyNextDoor's "Come and See Me", here is a gallery of some songs that may or may not have known that Drake has written/co-written. Enjoy!
1. Alicia Keys – Unthinkable

Source:Alicia Keys
2. BAKA NOT NICE – Live Up To My Name

Source:BAKA NOT NICE
3. Beyoncé – Heated

Source:Beyoncé
4. Beyoncé – Mine

Source:Beyoncé
5. Jamie Foxx – Fall For Your Type

Source:jamiefoxx
6. Justin Bieber – One Life

Source:Justin Bieber
7. Kanye West – 30 Hours

Source:Kanye West
8. Kanye West – Father Stretch My Hands Pt. 1

Source:Kanye West
9. Kanye West – Yikes

Source:Kanye West
10. Lil Wayne – Single

Source:Lil Man
11. Mary J. Blige – The One

Source:Mary J. Blige
12. Melanie Fiona – I Been That Girl

Source:Melanie Fiona
13. PartyNextDoor – Come and See Me

Source:PARTYNEXTDOOR
14. PartyNextDoor – Loyal

Source:PARTYNEXTDOOR
15. Rita Ora ft. Tinie Tempah – R.I.P.

Source:Rita Ora