'Sex Education' Breakout Star Ncuti Gatwa Says Goodbye To The Show & Hello To 'Doctor Who'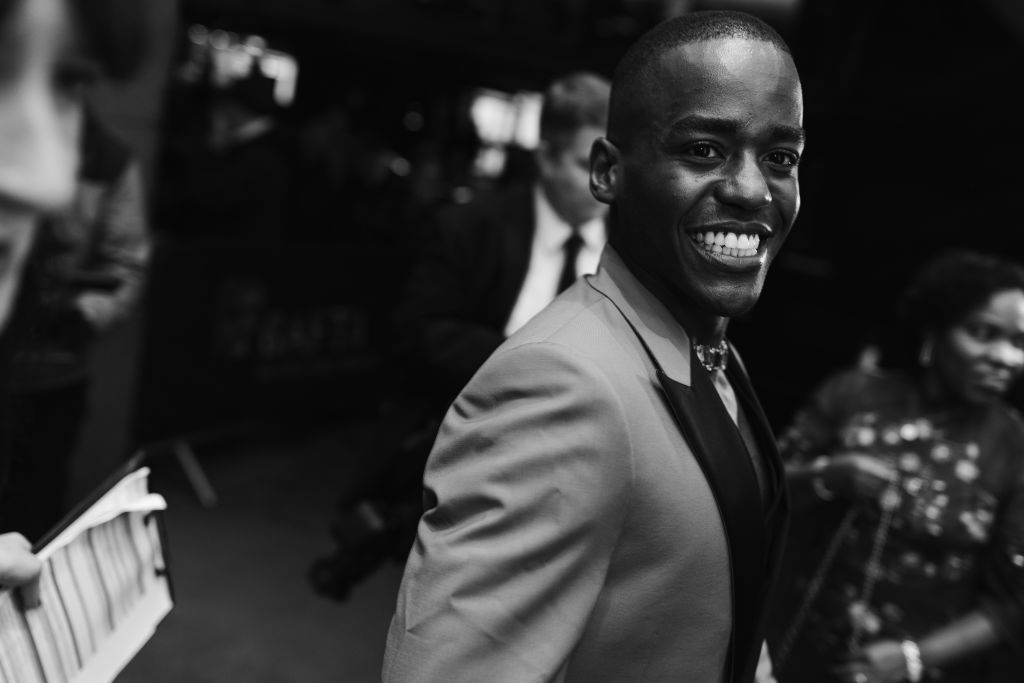 Netflix's "Sex Education" star Ncuti Gatwa will make his last appearance in the upcoming season. The actor announced his resignation on a recent social media post. Read more about his next move inside.
The actor portrayed Eric Effiong in the acclaimed Netflix series "Sex Education." Gatwa announced the news that he would be leaving on his personal Instagram account Feb. 8. The breakout talent says this will mark his final appearance on the hit show.
"Last day. Last time. Bye bubs, thank you for all the lessons and for all the strength," Gatwa wrote in the caption under a photo of his trailer door. His "Sex Education" co-star Aimee Lou Wood wrote in the comments section: "My heart hurts badly."
Gatwa appeared in the first three seasons. "Sex Education" follows a socially awkward high school student named Otis, who may not have much experience in the lovemaking department, but he gets good guidance on the topic in his personal sex ed course — living with mom Jean, who is a sex therapist. Gatwa portrays Eric, who is Otis' best friend with a wild and explorative sex life of his own. The show dives into Eric's cultural background and the stigmas he faced around embracing his sexual identiy.
The actor will certainly be missed but the great news is that it won't be the last time fans can watch the charming and dashing young lad onscreen. Gatwa is set to appear as the 15th doctor in Disney+'s "Doctor Who." The actor is leaving one fan favorite and headed to the next. The actor
Although Gatwa is leaving Sex Education, he is moving on to another fan-favorite series.The actor will take over the role as Fifteenth Doctor in the hit sci-fi series "Doctor Who for its 60th anniversary season.
Neil Patrick Harris gave Gatwa a running start announcing him as the show's first gay doctor.
"I got to meet and interact with him a bit and he's glorious," Harris told Variety in July 2022. "He'll be the first gay Doctor, which is going to be super cool, a sexier Doctor."
The new season of "Doctor Who" will premiere on Disney+ later this year. Season 4 of Netflix's "Sex Education" has no release date yet, but we anticipate it will also be available later this year.
Congrats Ncuti Gatwa!
Check out Gatwa's final goodbye post below: