Second Time's A Charm: Our Favorite Sophomore Albums Of All-Time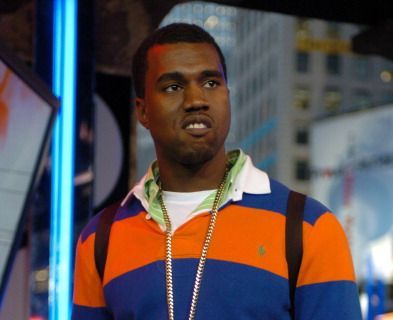 As a musical artist, there are very few things that feel as good as dropping a debut album that many regard as a classic. Equally, there are very few things that are more stressful and terrifying than trying to recreate the magic that was made with the first record. With critics, label executives and fans all looking for an extraordinary follow-up, it can sometimes be a daunting task to accomplish. Oftentimes, artists and groups become consumed in the hype surrounding their second efforts and it doesn't turn out as nearly as well as its predecessor. This is surely where the phrase 'sophomore slump' originated from. Last week (July 6), legendary artist Missy Elliott offered advice to artists on how they could avoid this mishap.
While some artists slip and struggle on album number two, there are those that meet and exceed the expectations that are set for them. One clear sign that an artist has unique talent is them being able to ignore the excitement, predictions and buzz that come with the release of an album and still  being able to deliver a timeless project.
Coming off of the release Brent Faiyaz's highly-anticipated sophomore album 'WASTELAND' last week (July 8), we thought it would be a perfect time to highlight some of our favorite sophomore albums of all-time. From Public Enemy to Beyoncé, these artists took it upon themselves to lock in and offer up critically acclaimed records that matched and in some cases surpassed the albums that came before them.
Check our list below! Let us know what you think about it, what your favorite sophomore album of all-time is and if you feel like we left any worthy albums off the list in the comments!
1. Public Enemy – It Takes a Nation of Millions to Hold Us Back (1988)

Source:@publicenemy
Singles: Rebel Without a Pause, Bring the Noise, Don't Believe the Hype, Night of the Living Baseheads, Black Steel in the Hour of Chaos
Certifications: Platinum (United States), Gold (United Kingdom)
2. A Tribe Called Quest – The Low End Theory (1991)


Source:Getty
Singles: Check the Rhime, Jazz (We've Got), Scenario
Certifications: Platinum (United States), Silver (United Kingdom)
3. Ice Cube – Death Certificate (1991)


Source:Getty
Singles: Steady Mobbin, True to the Game
Certifications: Platinum (United States)
4. Mary J. Blige – My Life (1994)


Source:Getty
Singles: Be Happy, I'm Goin' Down, Mary Jane (All Night Long), You Bring Me Joy, I Love You
Certifications: 3x Platinum (United States), Gold (United Kingdom, Canada)
5. TLC – CrazySexyCool (1994)

Source:@officialtlc
Singles: Creep, Red Light Special, Waterfalls, Diggin' on You
Certifications: 12x Platinum (United States), 8x Platinum (Canada), 2x Platinum (Japan, Australia), Platinum (United Kingdom, New Zealand), Gold (Netherlands, Austria) 
38th Annual Grammy Award Wins: Best R&B Performance By A Duo Or Group With Vocal (Creep), Best R&B Album
6. Aaliyah – One in a Million (1996)


Source:Getty
Singles: If Your Girl Only Knew, Got to Give It Up, One in a Million, 4 Page Letter, The One I Gave My Heart To, Hot Like Fire
Certifications: 2x Platinum (United States), Gold (United Kingdom, Japan, Canada)
7. Nas – It Was Written (1996)


Source:Getty
Singles: If I Ruled The World, Street Dreams 
Certifications: 3x Platinum (United States), Platinum (Canada), Gold (Denmark, France, United Kingdom)
8. Wu-Tang Clan – Wu-Tang Forever (1997)


Source:Live Nation
Singles: Triumph, It's Yourz, Reunited
Certifications: 4x Platinum (United States), 2x Platinum (Canada), Gold (United Kingdom)
9. Brandy – Never Say Never (1998)


Source:Courtney Jones
Singles: The Boy Is Mine, Top of the World, Have You Ever?, Almost Doesn't Count, U Don't Know Me (Like U Used To), (Everything I Do) I Do For You
Certifications: 5x Platinum (United States), 4x Platinum (Canada), Platinum (Japan, United Kingdom, Australia), Gold (France, New Zealand)
41st Annual Grammy Awards Wins: Best R&B Performance By A Duo Or Group With Vocal (The Boy Is Mine)
10. Dr. Dre – 2001 (1999)


Source:Getty
 Singles: Still D.R.E., Forgot About Dre, The Next Episode, The Watcher
Certifications: 6× Platinum (United States), 5x Platinum (Canada), 4x Platinum (Australia, United Kingdom), 2x Platinum (New Zealand), Platinum (Denmark), 2x Gold (France), Gold (Belgium, Germany, Italy, Netherlands, Switzerland)
43rd Annual Grammy Awards Wins: Best Rap Performance By A Duo Or Group (Forgot About Dre)
11. Kanye West – Late Registration (2005)


Source:Getty
Singles: Diamonds from Sierra Leone, Gold Digger, Heard 'Em Say, Touch the Sky, Drive Slow
Certifications: 4x Platinum (United States), 3x Platinum (United Kingdom), 2x Platinum (Canada, Ireland), Platinum (New Zealand, Australia), Gold (Japan)
48th Annual Grammy Awards Wins: Best Rap Solo Performance (Gold Digger), Best Rap Song (Diamonds from Sierra Leone), Best Rap Album 
12. Beyonce – B'Day (2006)


Source:Getty
Singles: Déjà Vu, Ring The Alarm, Irreplaceable, Beautiful Liar, Get Me Bodied, Green Light
Certifications: 3x Platinum (United States, Russia, Ireland), Platinum (Australia, Canada, Japan, New Zealand, United Kingdom), Gold (Belgium, Denmark, France, Germany, Greece, Hungary, Japan, Mexico, Netherlands, Portugal, Romania, Spain, Switzerland)
49th Annual Grammy Awards Wins: Best Contemporary R&B Album
13. Drake – Take Care (2011)


Source:Instagram
Singles: Marvins Room, Headlines, Make Me Proud, The Motto, Take Care, HYFR (Hell Ya Fucking Right), Crew Love
Certifications: 6x Platinum (United States), 4x Platinum (Canada), 2x Platinum (United Kingdom) 
55th Annual Grammy Awards Wins: Best Rap Album 
14. Adele – 21 (2011)


Source:Getty
Singles: Rolling in the Deep, Someone Like You, Set Fire to the Rain, Rumor Has It, Turning Tables
Certifications: 31 MILLION RECORDS SOLD WORLDWIDE
54th Annual Grammy Awards Wins: Record Of The Year (Rolling In The Deep), Album Of The Year, Song Of The Year (Rolling In The Deep), Best Pop Solo Performance (Someone Like You), Best Pop Vocal Album, Best Short Form Music Video (Rolling In The Deep) 
15. Kendrick Lamar – Good Kid M.A.A.D. City (2012)


Source:Getty
Singles: The Recipe, Swimming Pools (Drank), Backseat Freestyle, Poetic Justice, Bitch Don't Kill My Vibe
Certifications: 3x Platinum (United States), 2x Platinum (Australia, Denmark), Platinum (New Zealand, United Kingdom), Gold (Canada)