Our Favorite 2023 NAACP Image Awards Moments Include Zendaya's Stunning Gown & Several Stars' Moving Acceptance Speeches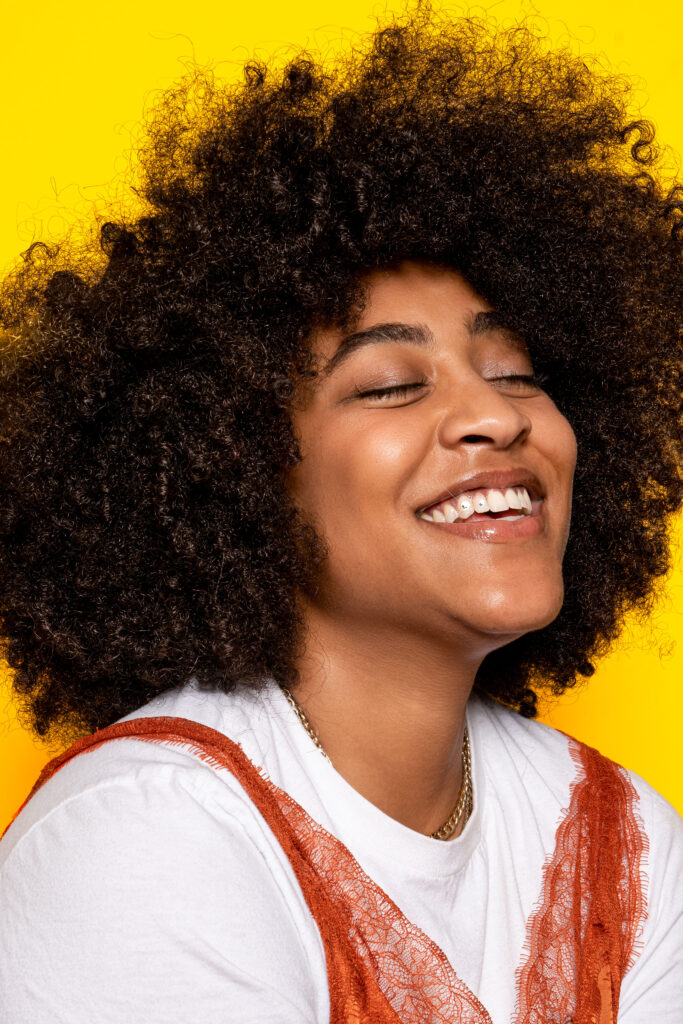 The 54th NAACP Image Awards took place over the weekend in Los Angeles, honoring the outstanding representations and achievements of people of color in motion pictures, television, music, and literature during the 2022 calendar year. Check out some of our favorite moments from the ceremony inside.
This year's awards ceremony brought out some of the best and gifted artists in Hollywood. There were several notable wins like Black Panther: Wakanda Forever for Best Motion Picture, Angela Bassett winning Entertainer of the Year, Viola Davis in The Woman King for Best Actress in a Motion Picture, and "Bel-Air" star Coco Jones wins Best New Artist.
Many of our favorite moments were the gorgeous, gorgeous gowns that the stars pulled out for the 2023 NAACP Image Awards. Zendaya and Law Roach did their thing once again with another unforgettable red carpet look. The "Abbott Elementary" family all gathered on stage to accept the award for Best Comedy Series. Creator and star Quinta Brunson shares how grateful they are to have received so much praise this awards season, but that the NAACP Image award means the most to her and the entire cast and crew. Another moving moment was when Nicco Annan accepted the award for Best Actor in a Drama Series for "P-Valley," marking his second win in the category since 2021.
Be sure to check out a gallery of our favorite moments from this year's NAACP Image Awards and comment your favorite moment below.
1. "There's Nothing Like Winning An NAACP Award"

Source:Shadow and Act
Quinta Brunson celebrates another win with her cast, saying that this one meant the most to them. 
2. Nicco Annan's Moving Speech

Source:Shadow and Act
Nicco accepted his second NAACP Image award by quoting "P-Valley" show creator Katoria Hall. "May you dine at the table with dreams to brave to be broken." So eloquently said Mr. Annan. 
3. Miss MA'AM!

Source:Hypebae
Zendaya slayed the carpet so effortlessly. This dress is everything! 
4. "I Never Want To Not Be Brave Enough"

Source:siralphey
Viola Davis accepting her 8th win at this year's awards show. One thing Black folks gone do is support Mrs. Davis ok! 
Also, Issa Rae is jokey for doing the Ariana DeBose dance.
5. "I Guess Angela Bassett Did The Thing"

Source:PopBase
Well deserved win for Angela Bassett, who certainly did her thing. The Entertainer of the Year! 
6. We're Definitely Crying

Source:NAACP
The support was felt even through our TV screens. This is love! So happy to see BG home and in good spirits. 
7. Ben Crump's Timely Message

Source:krassenstein
"We must fight until hell freezes over. Then we must be ready to fight on the ice," Ben Crump during a very moving speech. Crump accepting the Social Just Impact award. 
8. Wakanda Forever!

Source:bpanthernews
Ryan Coogler accepting the award for Best Motion Picture of the year. We love to see it! 
9. The Girls Showed Out

Source:Therealbrandee
"P-Valley" star Brandee Evans did not come to play in this beautiful black dress. Yassss! 
10. The Incomparable Queen Latifah

Source:BET
Queen Latifah hosts the 54th NAACP Image Awards, and of course, she gave us a show! Go off, Queen.