Nothing Emasculating About It: Celebrate Women's History Month With Black Celebrity Men Celebrating Black Women [Gallery]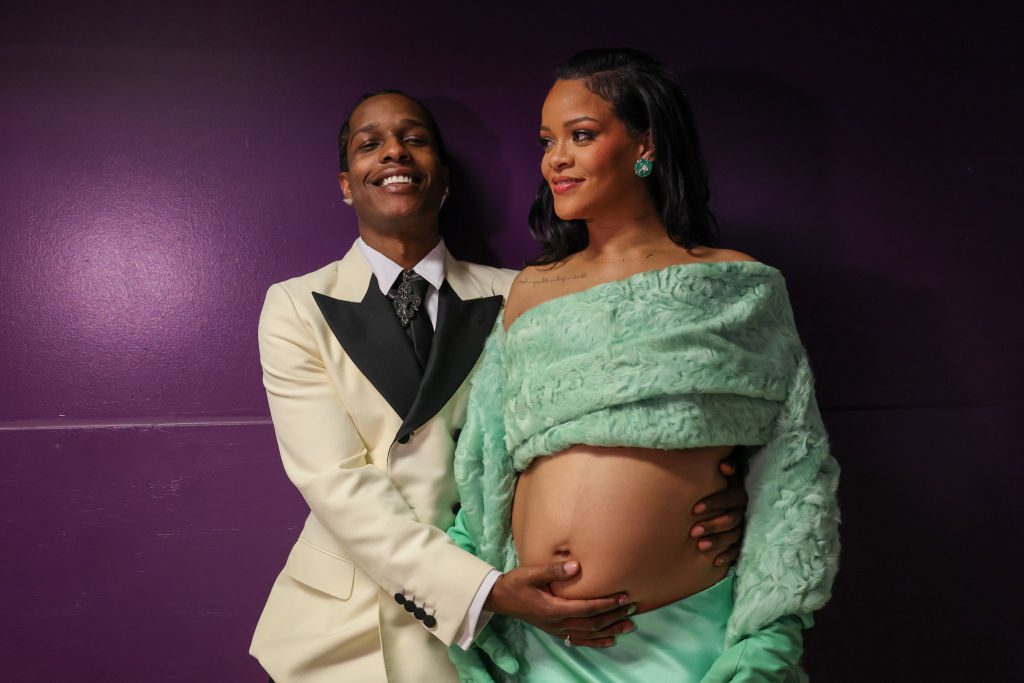 There's a ton of discourse forming online about the emasculation of men, "cock-shaming" and hyper masculinity. Somehow, none of that really matters to us during Women's History Month. It is the images of Black men supporting their impressively talented and gorgeous Black women that excite us most. Check out a gallery of Black men uplifting Black women inside.
Recently, there was an Ebony magazine cover of Jonathan Majors, wearing hues of pink and red. Fans created a think piece surrounding the outfit, suggesting it was another poke at the emasculation of Black men. However, it really wasn't that deep t all. Stylist Alexander Julian shared a reel, explaining the inspiration behind the shoot. It all stemmed from one of his favorite character in the popular anime series,"One Piece."
Julian's caption reads, "#BLACKWEEBS for the win! took inspiration for this look on #JonathanMajors from one of the flyest characters in #OnePiece. He chewed 🤧 — styled by @alexanderjulian."
An obviously different motivating force than the demise of Black men, and still, fans argue that the objective remains clear amongst mass media. Social media users suggests Rihanna's Vogue cover — where her partner A$AP Rocky escapes to the background — is also indicative of this narrative. Other social media users clap back at the Hotep Twitter community, saying that they might be reaching for something controversial, which does not exist. And, maybe it was simply Rihanna's cover.
New terms have emerged from the conversation like "cock-shaming," which is used by fans online to describe women who may use phrases that are "offensive" to men like "big d*ck energy."
Chileee, it's Women's History Month! So instead of shaming one gender or the other, let's celebrate the Black men who are comfortable in their skin and uplift the Black women who support them.
Check out a gallery of our favorite Black men praising Black women below:
1. More of This, A$AP Rocky!

Source:sharednews
Rocky cheers on his Queen Rihanna at the Oscars. 
2. Courtney B. Vance Supporting His Leading Lady, Angela Bassett

Source:black culture news
Vance knew Bassett did the thing long before Ariana DeBose said anything at the BAFTAs. We love to see this! 
3. One Thing LeBron James Gone Do Is Empower His Wife Savannah

Source:King James
Though his basketball skills earned him the nickname "King James," he credits his professional success to his wife, Savannah. The star and businessman is loud about how much love he has for her. 
His gratitude for Savannah also extends to all Black women as he regularly posts about his love and commitment to Black girls and women.
4. Samuel L. Jackson Professes His Love For His Wife LaTanya

Source:Samuel L. Jackson
"We finally found that rhythm where there was no leader, we moved as one," Jackson shares about he and his wife's 50 plus years of marriage. This is adorably sweet and heartfelt. Shout out to Samuel L. Jackson! 
5. John Boyega Screams His Love For Black Women In A Megaphone

Source:OffColourOrg
Boyega has been very vocal about his love and support for Black women, especially in the wake of protests and the murders of both Black men and women like Breyonna Taylor. We love us some Boyega! 
6. Michael B. Jordan Credits His Success To Black Women

Source:Kneegrowpolice
Jordan has shared that without Black women, his career may not be as successful as it is. During the unfortunate situation between Megan Thee Stallion and rapper Tory Lanez, the actor and Creed director shared his genuine support for her and other Black women.