Netflix Takes NOLA: Big Freedia Brings The Bounce To 'Queen Charlotte' Themed Spring Waltz At Xavier University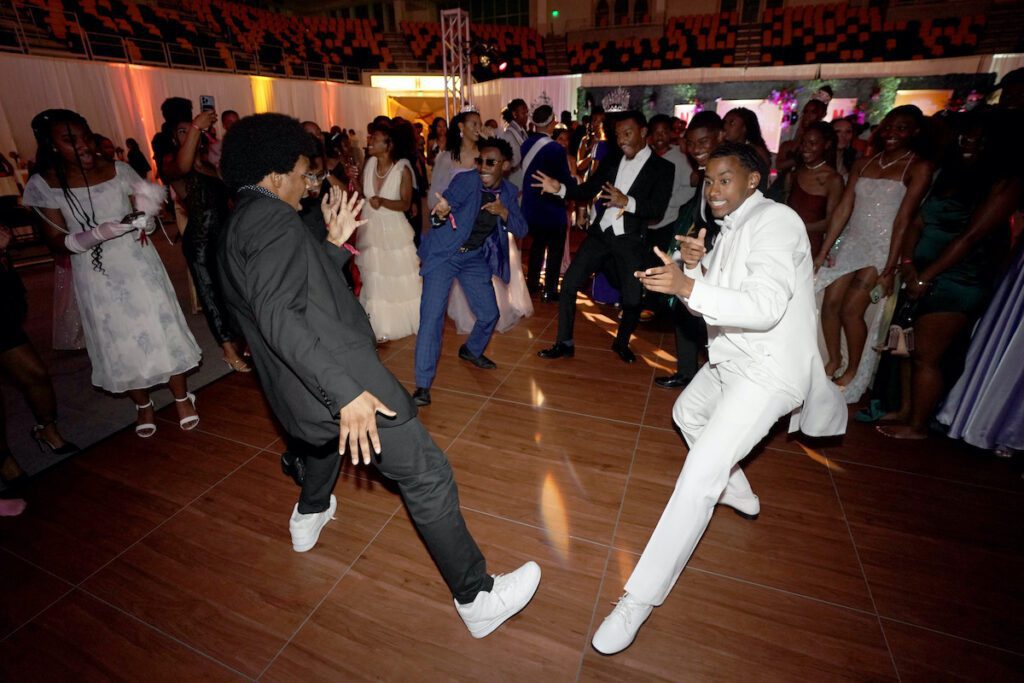 Big Freedia brought the biggity biggity bounce to Bridgerton — errrr Xavier University actually, for a Spring Waltz meant to celebrate the upcoming Netflix series Queen Charlotte: A Bridgerton story.
On Saturday, April 15 Netflix partnered with Xavier University of Louisiana (XULA) and recording artist Big Freedia for the upcoming Shondaland series, Queen Charlotte: A Bridgerton Story with a 'Spring Waltz' for students featuring an illustrious performance from New Orleans icon and 'Queen of Bounce' herself on the school's campus. As a surprise, an unveiling of Xavier University's first-ever marching band uniform was presented to much fanfare and pride as a gift from Queen Charlotte.
The celebration was a love letter to royal culture at HBCUs. Campus royalty made appearances from Dr. Reynold Verret, XULA's President, and Patrice Bell, XULA's Vice President of Administration to the campus queens including Nina Giddens – Miss Xavier University of Louisiana, Aleya Barber – Miss Tuskegee University, Jerika Edwards – Miss Dillard University, and Taverlyn Shepard – Miss Prairie View A&M University.
The evening was hosted by iHeartRadio personality and songwriter Sheba Songz and included performances from the all-female Original Pinettes Brass Band, as well as from the XULA's Gold Star Dance team 'The Golden Starlettes'. XULA's Homecoming Court. The night was followed by a high-energy performance from Big Freedia performing her recently released 'Bridgerton' themed 'Hey Queen' New Orleans Bounce Remix.
The evening's celebration took place on and around a floral circular stage that was rendered from the crown Queen Charlotte wears in the show. The 20-foot tall crown weighs over 2000 lbs and has over 1,600 intricate beads as well as 160 metal-cut flowers.
Earlier this week Netflix and Shondaland announced a remix to the Strong Black Lead "Hey Queen" series featuring a special bounce remix done by none other than Big Freedia. The Bridgerton-prequel series launches globally on May 4 only on Netflix.
Check out the song below: