"Naatu Naatu" Google Search Skyrockets After Historic Oscars Win But Fans Were Not Pleased With The "Brown Passing" Performance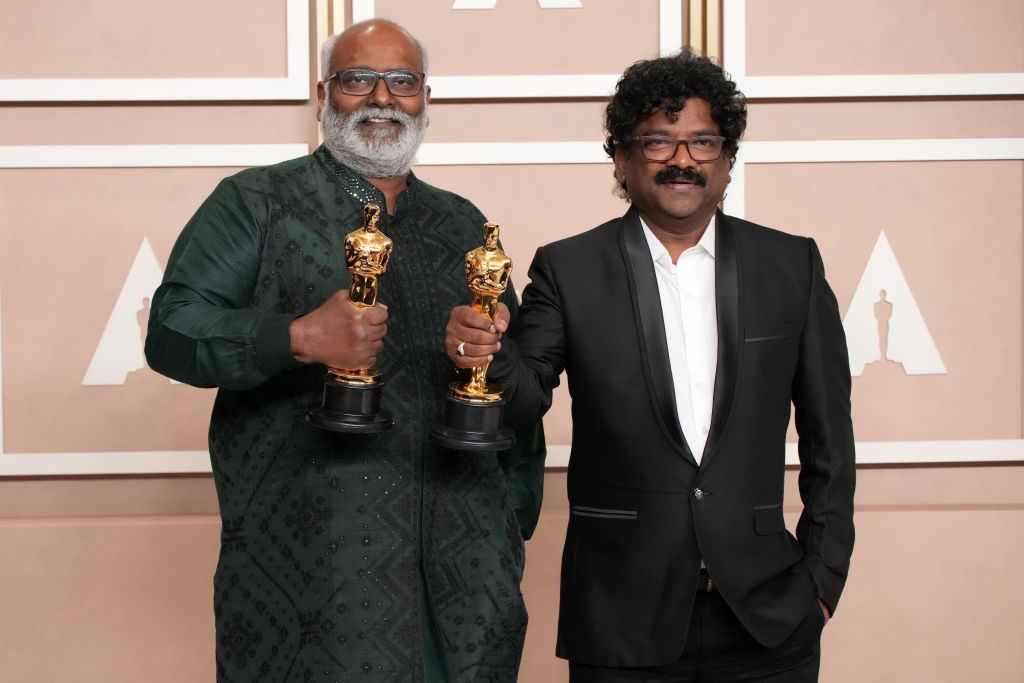 The search for "Naatu Naatu" skyrockets after RRR historic win for 'Best Original Song' at the 2023 Oscars. Though many fans had their opinions about the performance during the ceremony, it's become an even larger viral sensation. Read more data and check out fan reactions inside.
Google Trends search data reveals that online searches for the TikTok sensation saw a huge boom by 1,105 percent worldwide as of yesterday (Mar. 13). The song won Best Original Song at the 95th Academy Awards, which has everyone googling the details of the song.
"Naatu Naatu" is the dance hit from Indian blockbuster RRR, which won the Oscar, beating out two songs featuring two massive popstars, Rihanna and Lady Gaga. This is a testament to the song's global success, as highlighted by the huge spike in this data.
The Indian song has become a popular sensation on TikTok, with 52.6 million views since its release in March last year. The song presents a high-tempo rhythm and a dance battle between the legendary revolutionaries and their colonial masters.
The Telugu-language film is in 1920s colonial India. The song cues in a marathon dance-off that was filmed in front of the Mariinsky Palace in Ukraine before the Russian invasion. The song's composer M. M. Keeravani used duffs, an Indian skin drum, for the main beats, adding in mandolins for the melody. The lyricist Chandrabose, who is known for his work in Tollywood, was said to have written most of the lyrics in approximately an hour.
Keeravani explained to The Times the meaning of the song, "Naatu means ethnic: something we own ourselves, something completely unique, something that belongs to one's own identity. That is Naatu. Naatu means country. It's a song from the countryside. It's about everything that happened in our own country, in our own village; something you cherish for life."
This wouldn't be the first Indian song to win the award. It actually went to A.R. Rahman's ballad for the British-made "Slumdog Millionaire." Still, "Naatu Naatu" makes history as the first win rom an Indian production.
During the Oscars ceremony, the electrifying live performance of the song by singers Rahul Sipligunj and Kaala Bhairava received a standing ovation from the crowd, and this historic win will give RRR and "Naatu Naatu" its' well-deserved praise.
However, some fans wish that they used the platform to highlight more South Asian talent. Many social media users spotlight how most of the dancers on stage were "Brown passing," causing outrage and disappointment amongst fans online.
Comment your thoughts on the impressive win and fan reactions below. All data gathered from Google Trends.