More Threats, More Betrayal, More Power: STARZ Releases The Explosive 'Power Book II: Ghost' Season 3 Official Trailer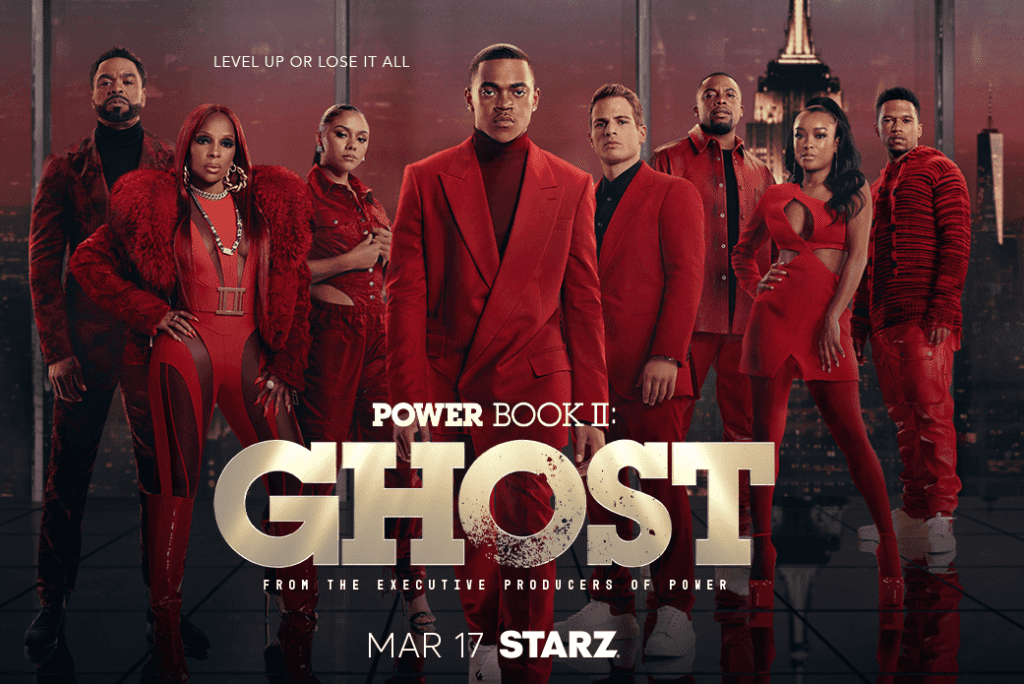 This week (February 16), STARZ released the long-awaited official trailer for Season 3 of its critically acclaimed series Power Book II: Ghost. Click inside to check it out!
The third season of Power Book II: Ghost kicks off with Tariq St. Patrick determined to get his trust, get back to his family and get out of the game for good. The emergence of a ruthless new connect interrupts Tariq's plans to reunite with Tasha and Yaz and puts him, Brayden, and Effie back into business with the Tejadas as they're challenged to move more weight than ever before. When Brayden brings Tariq in as an intern at his family's hedge fund, Weston Holdings, the drug business expands beyond Stansfield and the streets onto Wall Street, while Tariq is also shown an alternate, legitimate path to success. Monet Tejada, set ablaze by the death of her son Zeke Cross, is willing to pay a hefty price to avenge her firstborn and keep the rest of her children – and the business – in line as she works closely with Davis MacLean to solve Zeke's murder and keep the feds off her trail. Business is booming when a staggering reveal forces Tariq to reckon with a betrayal from those closest to him… and a R.I.C.O. investigation mounting into the entire drug enterprise, pulling Tariq deeper into the business and even closer to the legacy of his father.
Season three stars Michael Rainey Jr. as 'Tariq St. Patrick,' Mary J. Blige as 'Monet Stewart Tejada,' Cliff 'Method Man' Smith as 'Davis MacLean,' Gianni Paolo as 'Brayden Weston,' Alix Lapri as 'Effie Morales,' Woody McClain as 'Cane Tejada,' Lovell Adams-Gray as 'Dru Tejada,' LaToya Tonodeo as 'Diana Tejada,' Berto Colon as 'Lorenzo Tejada,'  Keesha Sharp as 'Professor Harper Bennet,' Larenz Tate as 'Rashad Tate,' and Lauren Velez as 'Evelyn Castillo.'
'Power Book II: Ghost' is the first series in the expanded 'Power' Universe franchise. Brett Mahoney ('Empire,' 'The Following') serves as showrunner and executive producer for season three. The 'Power' Universe series is executive produced by the creator and showrunner of the original 'Power,' which inspired the full universe, Courtney A. Kemp through her production company End of Episode, Curtis '50 Cent' Jackson through G-Unit Film and Television, and Mark Canton through Atmosphere Entertainment MM. Lionsgate Television produces the series for STARZ.
This season is flashier, juicer, and sexier, with even more family drama, betrayals, and surprising new alliances. Fans will not want to miss the season three premiere, returning on Friday, March 17 at midnight ET on the Starz app, all Starz streaming and on-demand platforms and internationally on the Lionsgate+ premium streaming platform across the UK and Brazil. On linear, it will debut on Starz at 9 PM ET/PT in the U.S. and Canada.
Check out the explosive trailer and share your thoughts in the comments!