Michael B. Jordan Receives Star On The Hollywood Walk Of Fame Ahead Of 'Creed III' Release Date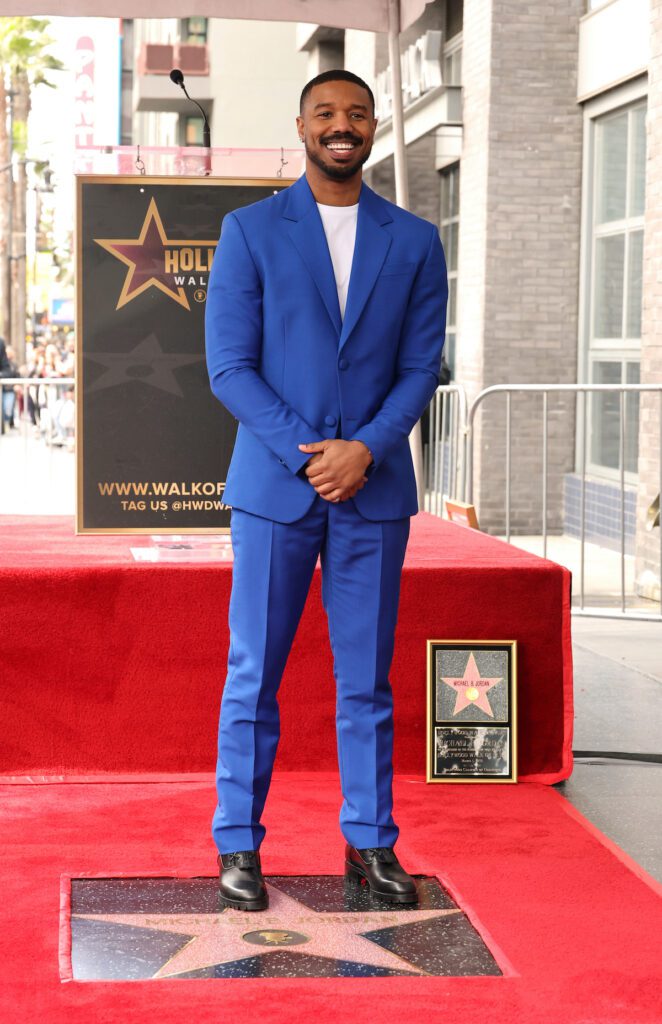 It's been quite the week for Michael B. Jordan! Monday (February 27), the 36 year-old celebrated the premiere of his directorial debut Creed III alongside his fellow cast mates and filmmakers. Yesterday (March 1) the Santa Ana, California native was honored with a star on the Hollywood Walk of Fame. His star marked the 2,751st star on the Hollywood Walk of Fame in the category of Motion Pictures. Jordan was joined art the ceremony by his Creed III co-star Jonathan Majors and Black Panther director Ryan Coogler.
"Ooh man, this is pretty cool," said Jordan. "This is probably one of the most unforgettable weeks I've had. I'm extremely humbled and grateful to be here … I know it's not a small achievement. It's not lost on me how special this moment is and what this represents to our community, so from the bottom of my heart, I want to say thank you."
Creed III is set to hit theaters nationwide March 3. After dominating the boxing world, Adonis Creed has been thriving in both his career and family life. When a childhood friend and former boxing prodigy, Damian, resurfaces after serving a long sentence in prison, he is eager to prove that he deserves his shot in the ring. The face off between former friends is more than just a fight. To settle the score, Adonis must put his future on the line to battle Damian – a fighter who has nothing to lose.
Damian is played by Jonathan Majors, who is also celebrating the success of his latest two films, Devotion and Ant-Man and the Wasp: Quantumania. He spoke on the milestone his dear friend had reached and their relationship.
"I love my brother," Majors said during his speech. "I watched him stand up tall and smile and be grateful and keep his heart open. I watched him move with integrity, each and every round. It takes a lot to move through the world the way he does and I watch him and I admire him and he encourages me."
[embedded content]
Check out some photos from the ceremony below!