Marsai Martin Opens Up About Her Struggle With Ovarian Cysts In Women's Health Magazine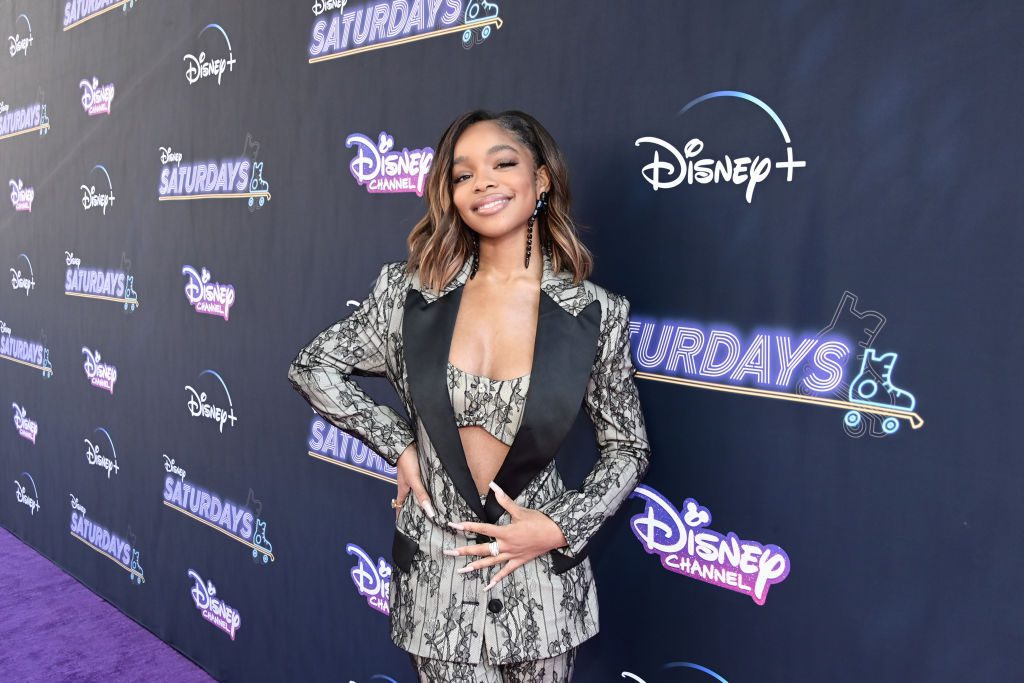 Marsai Martin shared her long-time struggle with excruciating period pain, which led to her being diagnosed with an ovarian cyst the size of a small grapefruit. The actress and producer penned a candid letter for Women's Health Magazine last month to share her story with other women who look like her, sharing similar experiences. Read more inside.
Martin has done so much in 18 years, including launching her first brand, production company, executively producing a film and Disney TV series, buying her first property and dealing with the burden and joys of womanhood. The star decided to have surgery to remove the ovarian cyst and relieve the pain four years after the doctor's diagnosis.
"Pain is not normal," the "Black-ish" star shared with Women's Health. "You owe it to yourself to speak up."
Marsai shares that pain is not typical, and that more women should reach out for support. She urges women to understand that there's no need to struggle with pain.
In December 2022, Martin went live on Instagram to share her difficult and terrifying health experience. She notes that at the time she couldn't find any information from people who had been going through the same thing. Martin also shares that even now, it's challenging to find information or direct accounts of women who were dealing with ovarian cysts.
Cedars-Sinai cites that one in 10 women experience ovarian cysts, but they're usually benign, don't cause pain, and often go away on their own. For Black women, the reproductive health struggle is even more fatal. The article mentions that whether it's a maternal mortality rate that is three times higher than White women in the US, or the fact Black women are 1.5 times more likely to die from cervical cancer it's an even bigger concern for Black women.
Martin realized the importance of speaking up for the voiceless and filling that void, so she shared her story on Instagram and later, Women's Health Magazine. She hopes that by sharing her experience, other women won't suffer in silence.
Read more about Marsai's story here.