Listen: Kandi Burruss Shares The Side Effects Of Girl Group Dynamics On Amanda Seales' Small Doses Podcast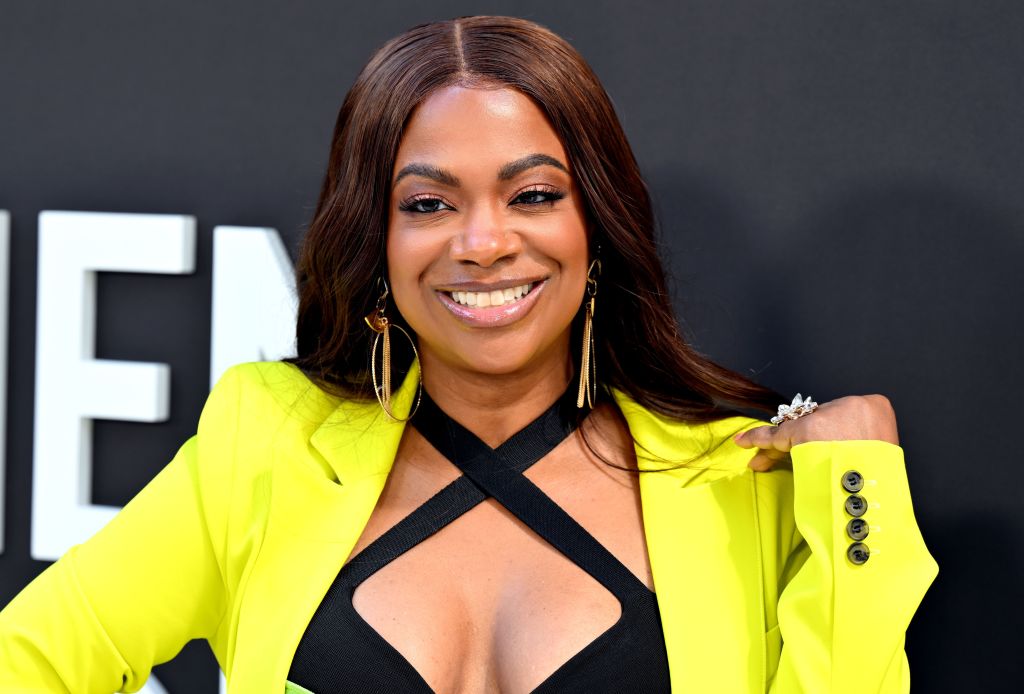 Actress and media personality Amanda Seales invites award-winning singer and songwriter Kandi Burruss on her Small Doses podcast. The two discuss the "Side Effects of Girl Group Dynamics." Read more about the episode and listen to the podcast inside.
Burruss knows what it takes to build a blossoming career from girl group to adulthood. Her time in the '90s R&B quartet Xscape ignites the conversation on Seales' Small Doses podcast. The two had an insightful conversation about singing alongside and ultimately surviving her days in the group.
Kandi even talks about how she was managing her senior year of high school while having a top-charting single on the radio.
"I came into my senior year with a hit song on the radio," Kandi reminisces on the podcast.
She goes on to describe how their group conversations always resulted in arguments, which explains why their new SWV-assisted Bravo limited series "The Queens of R&B" is being discussed all over social media. It also explains why Burruss still has ongoing issues with her former group member LaTocha Scott.
As fans can imagine, the "Real Housewives of Atlanta" reality star didn't hold her back in this hour-long tea-spilling conversation.
Seales' Small Doses podcast is described as: 
Your favorite truth teller, comedian, Amanda Seales, is dropping gems with, "Small Doses," a weekly podcast that brings you potent truths for everyday use.
Other notable episodes include her Rihanna Halftime Guests predictions and Latto's Underwear selling for thousands online.
Be sure to listen to Kandi break down the dynamics of being in a girl group on Amanda's Small Doses podcast below: