Highlights From Frank Ocean's Long-Awaited Coachella Weekend One Performance [Gallery]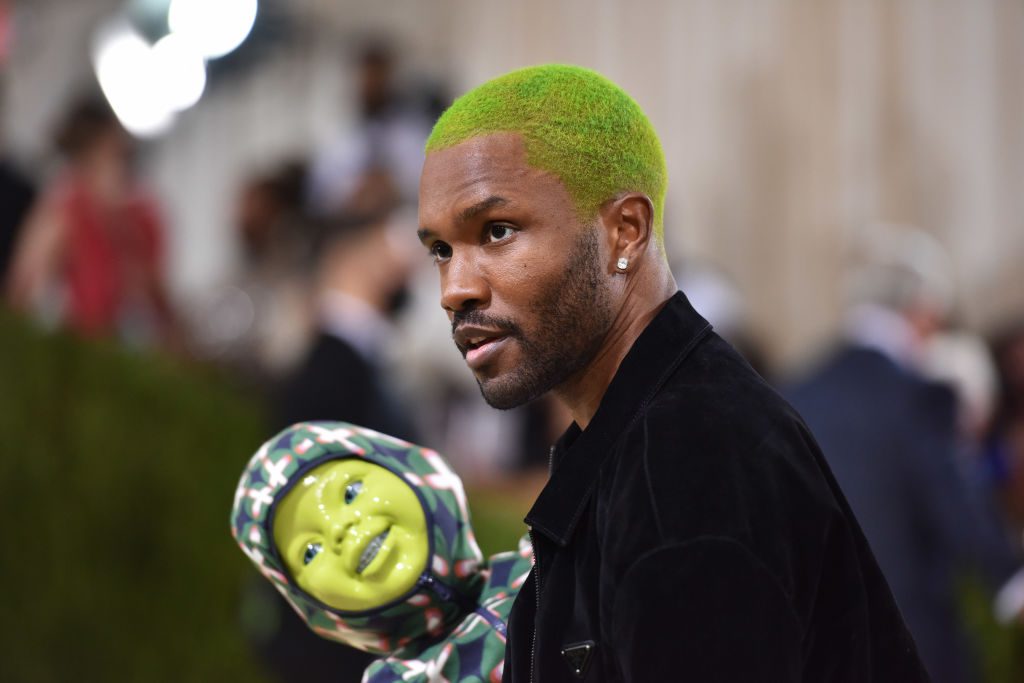 In the final moments before Frank Ocean's long-awaited Coachella Festival performance, fans were told his set would not be live streamed like the other artists had been throughout the day. This prompted sadness all over social media. Yet, those who were there to witness it live were in for a special treat. Check out some of the highlights inside before his team rips them from social media too.
True Frank fans already know that the Blonde star is a very particular artist, who has been candid about his personal battles and need to step away from the spotlight many times throughout his decade long career. So, no one truly knew what to expect when he finally stepped foot on stage, performing some of his current records for the first time ever.
The 35-year-old graced the Coachella stage nearly an hour late, causing his scheduled two-hour performance to end abruptly due to curfew restrictions, further frustrating his fans. Frank's performance comes three years after he was first billed to headline the music festival in 2020.
Frank came with an explanation as to how much his life has changed in the last couple years since his late brother's death.
"You know, these last couple years, my life changed so much…. My brother and I, we came to this festival a lot," he said, speaking of his younger brother Ryan Breaux, who died in 2020 from a car accident at the tender age of 18 years old.
Ocean came with an open and vulnerable heart, lending fans his angelic vocals to his classic hits despite all that he's been through. He opened with "Novacane," and proceeded to perform fan-favorites like "Pink + White," "Nikes," "Nights," and more. Ocean even gave fans remixes and special live performance versions of the songs they adore. It was truly a special moment in history, and the idea of it not being live-streamed made it feel more special.
Still, some fans were angry that his show didn't live up to their expectations. With his tardiness, moments of silence throughout the show, and abrupt ending, they were not pleased. Other fans argue that the very sight of Frank doing well, smiling up on stage for the first time in years is all the musical magic and they need.
We wonder would anything ever be enough for the fans?
Check out some highlights from the historic Frank Ocean 2023 Coachella Music Festival performance below:
1. Speech, Speech, Speech

Source:OddFuturePage
2. Godspeed

Source:raptalksk
3. Some Fans Needed More From Frank

Source:whydee__
4. CTFU

Source:wipedadust
6. GET INTO THE VOCALS THOUGH

Source:vuomet
7. Nights Like This

Source:cyniadavenport1
8. Fans Are Upset.

Source:trapssoul
9. Not Us Though, Be Blessed!

Source:blahnded
10. A Time Was Had

Source:raptalksk
11. Very Much Bounce Uh Biggity Bounce

Source:jjongspeed
12. The Joy, The Confidence. So Beautiful!

Source:OddFuturePage
WE LOVE YOU, FRANK!