Happy International Women's Day: 10 Celebrity Women's Rights Activists [Gallery]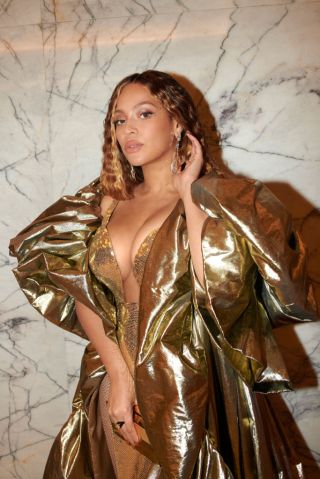 Today is International Women's Day, which is a global holiday celebrated annually on March 8 as a focal point in the women's rights movement. We want to celebrate the amazing celebrity women, who fight tirelessly for women across the world. Check out a gallery of our favorite celebrity women's rights activists inside.
International Women's Day brings attention to issues such as gender equality, reproductive rights, and violence and abuse against women. Some celebrities have made their views on feminism quite clear since the beginning. Beyoncè is one superstar feminist, who has uplifted her fellow sisters from day one. Other notable stars like actresses Yara Shahidi and Amandla Stenberg are the younger generation's role models. These two don't hold back and utilize their platforms to share a message of equality and self-empowerment.
So, today let's learn more about how these powerful Black and Brown celebrity women's rights leaders are using their various stages to make a significant impact in the world.
1. Beyoncé

Source:Getty
Since the beginning of Beyoncé's career in the '90s, she sang her praises to women loud and clear. She rose to fame with her popular girl group Destiny's Child with hit songs like "Independent Women," "Survivor," "Say My Name," "Bills, Bills, Bills," and "Girls." The trio encouraged women with context that uplifted and focused on resilience, self-confidence and supporting one another. 
Beyoncé continued her feminist message with her hit  2011 song "Run The World (Girls)," which became the girl anthem across the world for many generations. The singer stressed the power of women, singing the lyrics: "We're smart enough to make these millions, strong enough to bare the children, then get back to business."
We could go on and on about how Beyoncé has continued to impact women across the world with her music and philanthropy, but we might be here for awhile. 
2. Viola Davis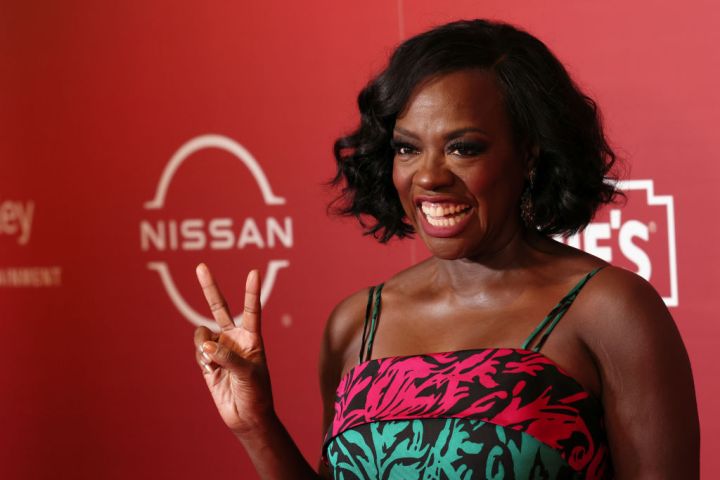 Source:Getty
The award-winning actress has been an advocate for women's rights for many years. Davis spoke up about the importance of fighting for one another during the LA Women's March in 2018 alongside the Me Too movement. 
"Every single day, your job as an American citizen is not just to fight for your rights," Davis shared in her speech. "But it is to fight for the right of every individual that is taking a breath, whose heart is pumping and breathing on this earth,' she told the crowd. I am speaking today not just for the Me Toos, because I was a Me Too, but when I raise my hand, I am aware of all the women who are still in silence. The women who are faceless. The women who don't have the money and don't have the constitution and who don't have the confidence and who don't have the images in our media that gives them a sense of self-worth enough to break their silence that is rooted in the shame of assault and rooted in the stigma of assault."
In a cover interview for Vanity Fair in August 2020, the actor spoke about Hollywood's double standard for women and the specific difficulties Black women still face around the world.
"We know as women, when you speak up, you're labelled a b*tch—immediately," Davis shared in the interview. "Unruly—immediately. Just as a woman. As a woman of colour, there is very, very, very little you have to do. All you have to do is maybe roll your eyes, and that's it."
3. Tarana Burke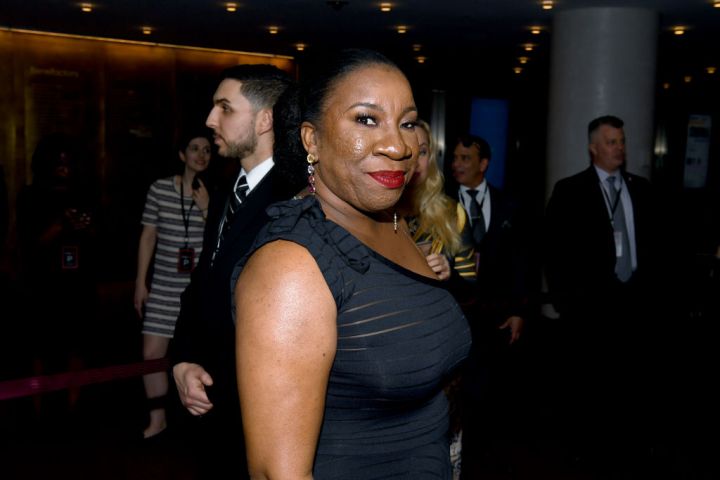 Source:Getty
Burke is credited for ushering in a brand new wave of feminism in the 21st Century. The activist launched the impactful #MeToo movement in 2006, more than a decade before its call to action was heard around the world in 2017.
Burke's leadership in the movement has been ongoing for many years. She has worked to help victims of  sexual assault and harassment and her work has encouraged hundreds of thousands of women across the world to speak up about their own sexual assault experiences and helped open the floodgates for Hollywood's Time's Up movement.
Back in 2018, she delivered one of her most moving speeches about the Me Too movement at a Ted Women California Event.
"So much of what we hear about the Me Too Movement is about individual bad actors or depraved, isolated behaviour, and it fails to recognize that anybody in a position of power comes with privilege, and it renders those without that power more vulnerable," Burke declared.
She goes on to say how the movement impacts more than Hollywood. 
'Teachers and students, coaches and athletes, law enforcement and citizen, parent and child," Burke continued. "These are all relationships that can have an incredible imbalance of power. But we reshape that imbalance by speaking out against it in unison and by creating spaces to speak truth to power."
Burke acknowledges the changes that must be made so that women may feel safe. 
"We have to re-educate ourselves and our children to understand that power and privilege doesn't always have to destroy and take — it can be used to serve and build. And we have to re-educate ourselves to understand that, unequivocally, every human being has the right to walk through this life with their full humanity intact."
4. Amandla Stenberg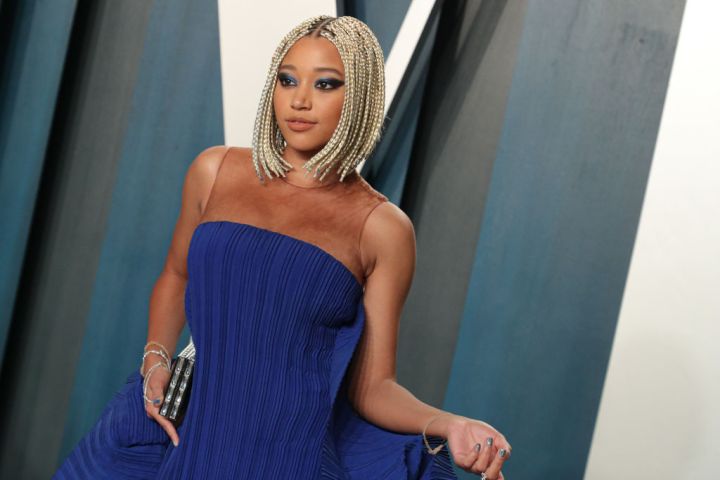 Source:Getty
Stenberg is known for her various roles on screen, but in recent years, she began using her growing fame to speak about issues in race, sexuality and feminism.
The star, who was named on TIME's list of Most Influential Teens in both 2015 and 2016, sat down with Gloria Steinem in 2016 for Teen Vogue to discuss feminism and representation.
"I never did not identify as a feminist," Stenberg shared. "But I didn't know where I belonged because I didn't see myself represented. As I started to explore my gender identity, I didn't know how I could claim the title of feminist without subscribing to the gender binary. I thought I had to be a proud woman to be a feminist. Then I came to the realisation that I can be proud of women without necessarily identifying as one. A lot of people are rejecting the binary—that's the future of feminism."
5. Angela Davis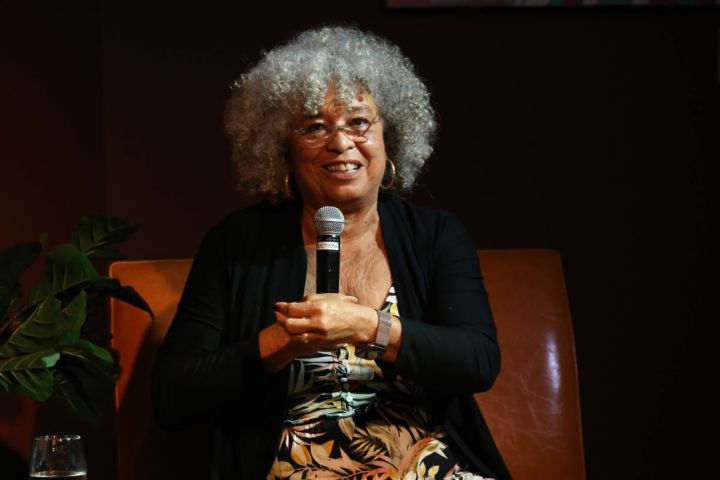 Source:Getty
One of the most famous feminist and a trailblazing voice for Black women is Angela Davis. She played a crucial role in the Civil Rights movement as a political and social activist. Davis was also a leader in the Black Power movement throughout the 1960s and 1970s. 
During a lecture in 2013 on "Feminism & Abolition: Theories & Practices for the 21st Century," in Chicago, Davis talked about the definition of feminism.
"eminism involves so much more than gender equality. And it involves so much more than gender," Davis said. "Feminism must involve a consciousness of capitalism (I mean, the feminism that I relate to. And there are multiple Feminisms, right). It has to involve a consciousness of capitalism and racism and colonialism and post colonialities and ability and more genders than we can even imagine, and more sexualities than we ever thought we could name."
Davis served as an honorary co-chair for the Women's March on Washington in 2017 and continues to be a leading voice feminist progression today.
She was also named on of  TIME's 100 Most Influential People of 2020 for her impactful contributions to the movement. 
6. Mindy Kaling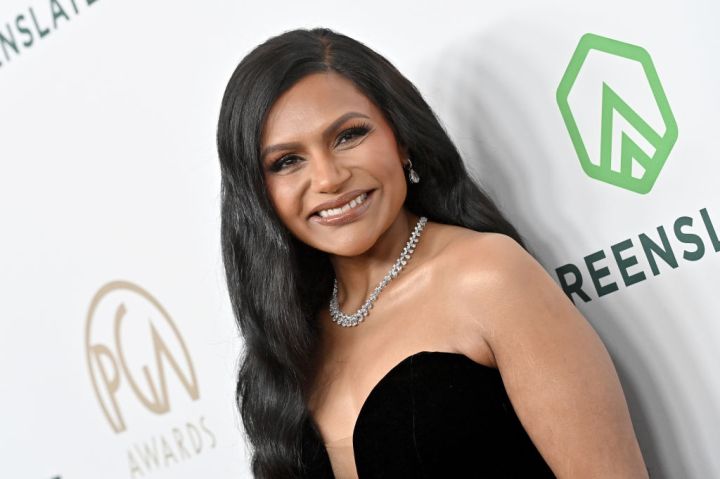 Source:Getty
Kaling is a pioneer in her industry as one of the few Indian-American women in comedy. She refuses to appear as an outsider.
Kaling spoke about being an advocate for "feminine feminism" and not adhering to society's gender norms at the 2016 Watermark Conference for Women.
"A lot of people sometimes think that you can't be interested in things like fashion or things that are traditionally feminine and also be a strong woman," Kaling says during the conference. "Because that means you are doing that for a man…I wish that we didn't inextricably link being interested in those things and being a strong woman."
7. Laverne Cox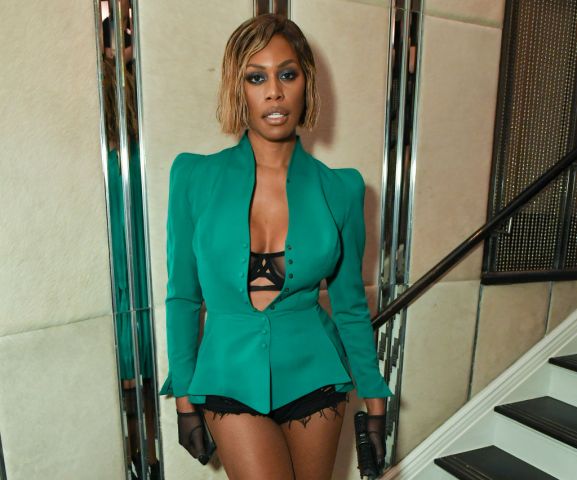 Source:Getty
The "Orange Is The New Black" star is a vocal advocate of the feminist movement, telling Dame magazine in 2014 that she has always thought of herself as a feminist.
"I absolutely considered myself a feminist before I transitioned," Cox told the news outlet. "When I was in college, I was very interested in women's studies. bell hooks was like my feminist godmother. Her book Black Look changed the way I thought about race and gender. I was in a sort of androgynous place, figuring out who I was. I've always been interested in feminist politics, particularly because of my mother."
In terms of how transpeople defy gender roles, she adds: 
"I think transwomen, and transpeople in general, show everyone that you can define what it means to be a man or woman on your own terms. A lot of what feminism is about is moving outside of roles and moving outside of expectations of who and what you're supposed to be to live a more authentic life."
In 2017, Cox discussed how important the inclusion of trans women in feminism is, for cis women as much as trans women on her personal Twitter account.
"Gender exists on a spectrum & the binary narrative which suggests that all trans women transition from male privilege erases a lot of experiences and isn't intersectional," she tweeted.
8. Alexandria Ocasio-Cortez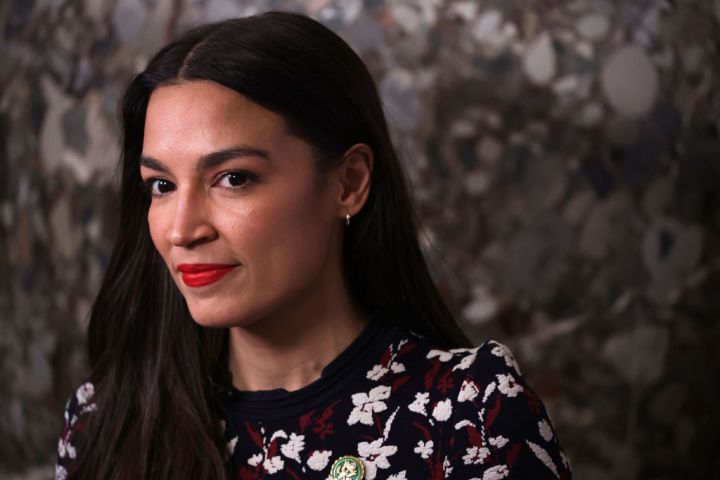 Source:Getty
Alexandria Ocasio-Cortez, better known as AOC, became a powerhouse name after becoming the youngest woman in history to be elected to the US House of Representatives in 2018. 
AOC's progressive politics and unwavering self-confidence on the House floor have helped encourage a new generation of voters across party lines. Her electoral victory helped her join the ranks of other female Democrats elected to Congress in 2018, namely Ilhan Omar, Rashida Tlaib, and Ayanna Pressley – a group referred to as the Squad.
In July, 2020 the congresswomen denounced and effortlessly shutdown an apology from Republican Senator Ted Yoho, who denied using the sexist slur 'b*tch' in a confrontation with her. 
Ocasio-Cortez delivered a powerful response to this claim on the House floor, noting: "Mr Yoho mentioned that he has a wife and two daughters, 'I am two years younger than Mr Yoho's youngest daughter. I am someone's daughter too. My father, thankfully, is not alive to see how Mr Yoho treated his daughter."
"I am here because I have to show my parents that I am their daughter and that they did not raise me to accept abuse from men," AOC added. "When you do that to any woman, what Mr Yoho did was give permission to other men to do that to his daughter. In using that language, in front of the press, he gave permission to use that language against his wife, his daughters, women in his community, and I am here to stand up to say that is not acceptable."
9. Yara Shahidi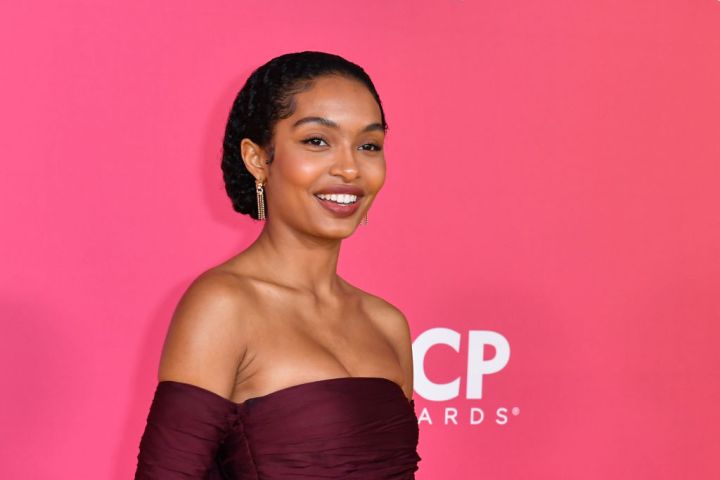 Source:Getty
Shahidi is an activist for feminism, STEM and self-empowerment. The young star began using her voice as early as high school when she created a group to help educate people in the hopes of ending poverty. When she turned eighteen and was able to vote she launched Eighteen x 18, which is now known as We Vote Next.
Shahidi has championed Urgent Action Fund for Women's Human Rights and has been named near to Shahidi's heart alongside Girls for Gender Equity and Third Wave Fund.
When the actress accepted her award for Glamour's Women of the Year Awards, she spoke about what it means to be a woman. 
"The conclusion I came up with is that to be a woman is to be an abolitionist," Yara shared during her speech. "To be a woman is to understand the power of our yes, of course, but to understand how groundbreaking and system shaking it is to say no. But it's because no is productive. Our no doesn't just sit still saying, I am okay being discontent with the system in front of me. Our no takes action. Our no stands up. Our no is allyship. Our no understands that I must advocate for something greater than myself because I am you and you are me and we are of each other. Our no understands that we are tearing apart this system, what it means to connect in spite of. But it's because of our differences in creating spaces to celebrate one another."
10. Patrisse Cullers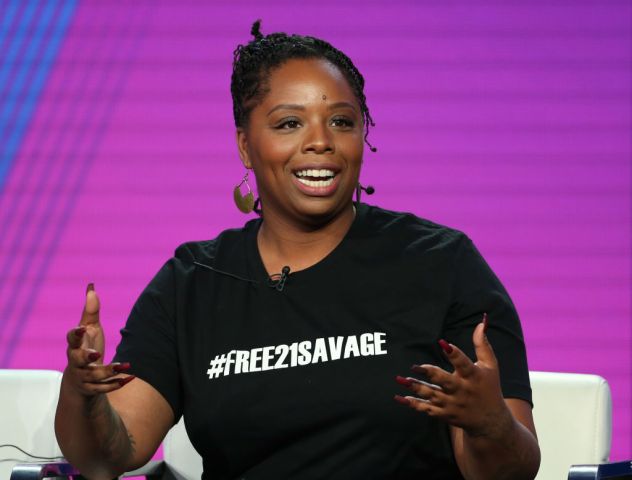 Source:Getty
Patrisse Cullors is one of the co-founders of the Black Lives Matter (BLM) organization  and the decade's most influential forces in fighting anti-Black racism. 
BLM was launched in 2013 and fueled by the murder of Trayvon Martin in 2012. Cullers became a famous feminist responsible for leading the movement into becoming one of the largest civil rights platforms since the 1960s and 1970s. Since it's launch, Cullors – along with co-founders Alicia Garza and Opal Tometi – have helped create 40 chapters of the organization across the US, Canada and the UK which have raised awareness to everything from campaigning for police accountability, the creation of bailout coalitions, the pursuit of civil rights legislation and fought for justice for victims of police brutality. 
Cullors is an outspoken advocate for the rights of Black and queer women. She has been awarded the Sydney Peace Prize and named an NAACP History Maker. 
In her book, When They Call You a Terrorist: A Black Lives Matter Memoir, she wrote of the lack of media coverage both she and major women in the 1960s civil right movement received.
"It takes a long time for us to occur to most reporters and the mainstream. Living in patriarchy means that the default inclination is to centre men and their voices, not women and their work," she mentions.