Happy International Wig Day! Journey Through History From Traditional 1950s Wigs To Today's Flawless Lakefronts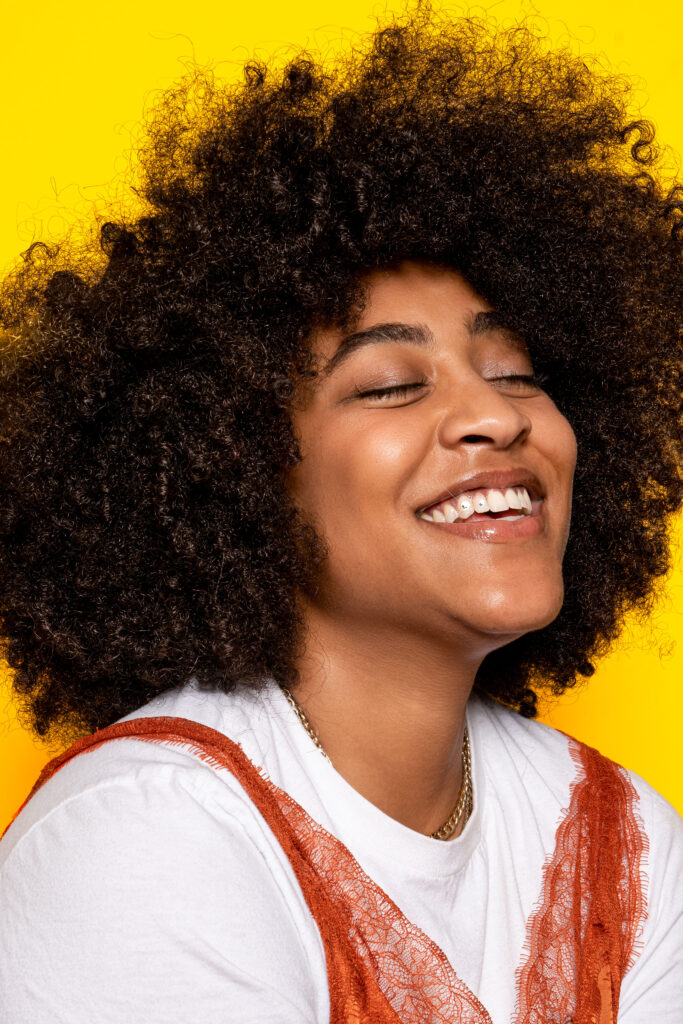 Happy International Wig Day! Yeah, we didn't realize it was a thing but surprise! Today's celebration of wigs offers people everywhere the opportunity to not worry about their hair and express themselves however they deem fit. We want to celebrate with a history of wigs throughout the ages.
International Wig Day is celebrated annually on March 10. With the advanced technology and improvements within the hair industry, wigs have become a go-to in both Hollywood and people's everyday lifestyles. It's also an artform for hair stylists to push creative boundaries with various colors, styles and custom never-before-seen wigs.
Wig wearing dates back to the earliest recorded times. It is said that ancient Egyptians shaved their heads and wore wigs to protect themselves from the sun and that the Assyrians, Phoenicians, Greeks, and Romans also used artificial hairpieces at times.
Wigs are not at all a modern creation. They have certainly evolved since 3400 BC, but they still managed to serve multiple purposes in ancient times. They were also handmade and made of different fabrics.
The inspiration for wigs hailed from the hot sun in the Egyptian desert. Egyptians shaved their hair and wigs helped them manage those harsh weather conditions while remaining fashionable.
During the 17th century, wigs became really popular and acceptable for both genders. In the days of Shakespearean plays, men preferred portraying both men and women so it's likely wigs came in handy. (Men, am I right?) Even the French king, who always used false hairpieces to make up for his thinning hair finally decided to move on to wigs. The servants would shave him bald every day and he would wear a wig.
As hair trends transformed into the 1920s, the natural look became trendy — which caused the wig business to tank. Many women began wearing their hair in a natural bob hairstyle, while older women continued wearing wigs.
Moving into the 1950s, wigs rose to prominence once again. For similar reasons today, women wanted a new way to experiment with new hairstyles without the difficult hairdressing process. It was an easy way to save time and avoid painful styling.
By the late '50s and early '60s, the wig market boomed so much that at one third of American women had one "convenience wig." It was the invention of a wig making machine in Hong Kong that caused exponential growth. The machine made washable, nylon and acrylic wigs. This special innovation flooded the market with fake and inexpensive wigs. The wig export business growth was so fast that by 1970 the company had 24,000 workers. And by 1969, 40% of the wigs in the market were synthetic.
Moving into the 21st century, the industry has seen its ultimate elevation with more authenticity and even more style. Unlike the traditional wigs fans have seen throughout Hollywood, the modern wigs celebrities wear today have natural hairlines, also known as a flawless lacefront.
Now human hair wigs are available in various price ranges, and accessible to all women. In the past, most women only wore synthetic wigs because the human hair wigs were all highly-priced.
The industry has seen many iterations to get where we are today. It's easier and much faster for women to transform from one look to the next. Also, stylists have discovered countless ways to make wig making and installations watertight.
An effortless wig has its obvious benefits for Hollywood and the everyday wear, but the most amazing is what wigs have been able to do for cancer patients' confidence. Many women who have endured permanent hair loss due to chemotherapy have turned to wigs for a new and more comfortable look.
Oh, the places wigs may take us. Happy International Wig Day!
Take a look at some wondrous famous wigs throughout the ages to celebrate below:
1. Ancient Egyptian Wigs

Source:fakehistoryhunt
2. The Supremes In The '50s-'60s

Source:AfricanArchives
3. Donna Summer In the '70s

Source:alovetrilogy
4. Marcia McBroom in the '70s

Source:silknymphe
5. Tina Turner in the '80s

Source:analgesicsleep
6. Angela Bassett Through the Years

Source:BombshellCole
7. Megan Thee Stallion & Cardi B With the '90s Inspired Look

Source:PopBase
8. Whet Lace, Latto?

Source:BigHays777
9. Flawless Nicki Minaj Wig Execution

Source:ronreup
10. Baby Tate Eats Every Time

Source:Baby Tate