Fits Everybody: SZA Shows Off Her Curves In New SKIMS Campaign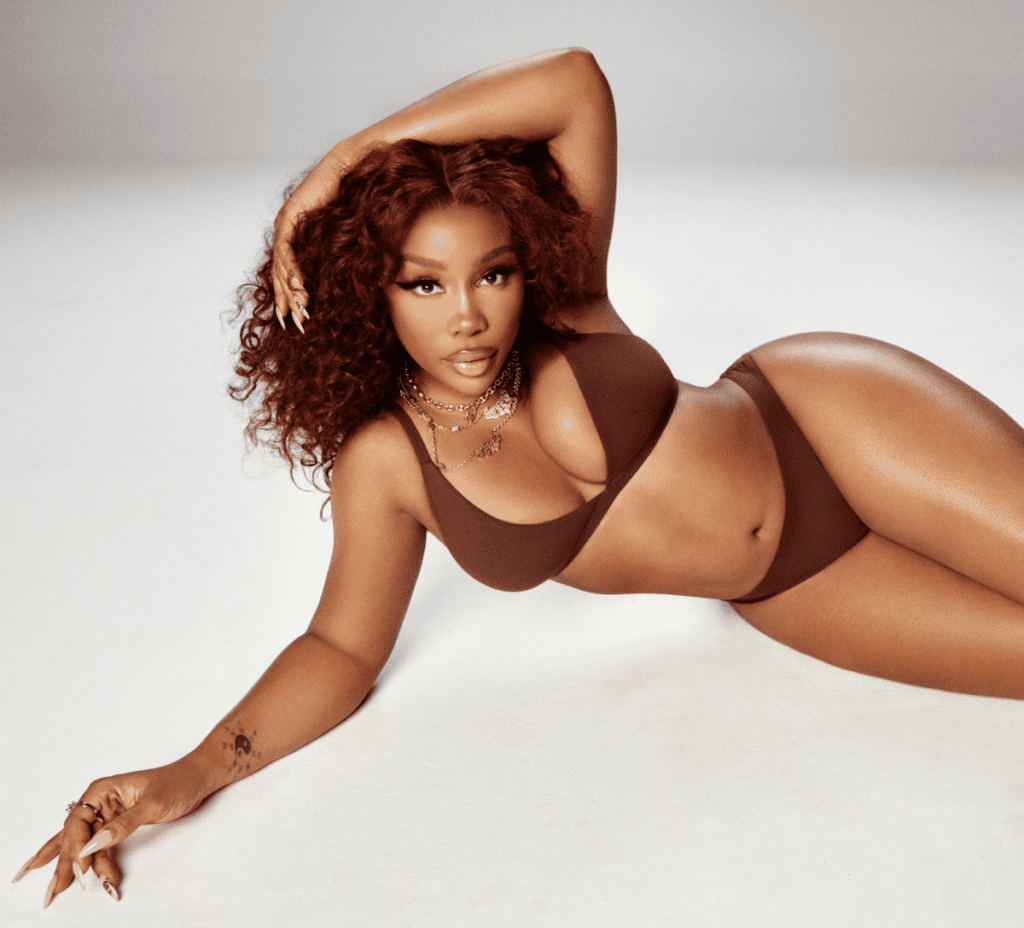 SKIMS, the solutions-oriented brand creating the next generation of underwear, loungewear, and shapewear, has announced the launch of its latest underwear campaign featuring global sensation and Grammy-award winning singer-songwriter, SZA. Currently on her sold-out SOS tour, the underwear campaign debuts on the opening night of SZA's final tour stop at The Forum in Los Angeles.
"I'm excited to be in SKIMS' latest Fits Everybody underwear campaign and to align myself with a brand that strives to make women feel both comfortable and sexy," said SZA.
SZA continues to take the music industry by storm and has become a global force with her critically acclaimed album, SOS, which spent ten non-consecutive weeks at No. 1 on the Billboard 200 album chart. Inspired by her incredible influence and storied music career, SZA represents a profound female success story – one of determination, diversity and distinctive talent; all attributes that SKIMS believes reflect its community.
"SZA's honesty, confidence, and dynamic energy are unparalleled. She's truly the woman of the moment, and I'm so honored for her to be featured in SKIMS' latest campaign," said Kim Kardashian, Co-Founder & Creative Director, SKIMS.
"SZA is a defining voice in popular culture today; a multi-faceted artist who's an inspiration to women everywhere," said Jens Grede, Co-Founder & CEO of SKIMS. "We are thrilled to spotlight SZA in this campaign as we believe she embodies the values of SKIMS."
With this campaign, SKIMS continues to align with pop culture moments and solidify the brand as a major player in celebrity casting and marketing. SKIMS partners with talent in a way that allows them to be involved creatively and shine independently, as seen in this campaign with SZA posing poetically against a solid white backdrop in the buttery-soft Fits Everybody underwear collection.
To honor SZA's SOS Tour, the campaign will debut across billboards around The Forum in Los Angeles and across the U.S. in addition to launching on digital and social platforms. Shot and directed by Greg Swales, with whom the brand has a longstanding creative relationship, the SKIMS Fits Everybody Campaign featuring SZA launches today, March 22nd.
Check out some photos from the campaign below!
1. BODY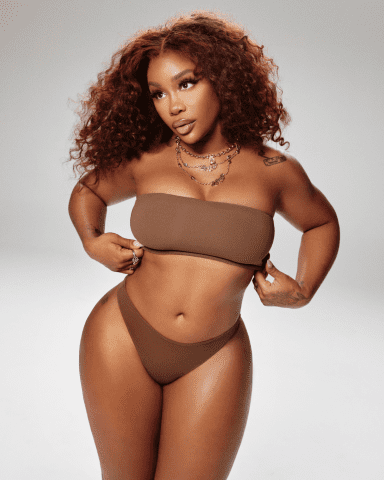 Source:SKIMS
2. Sizzling Solána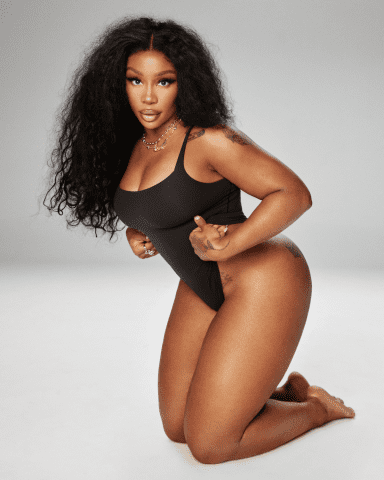 Source:SKIMS
3. Black Excellence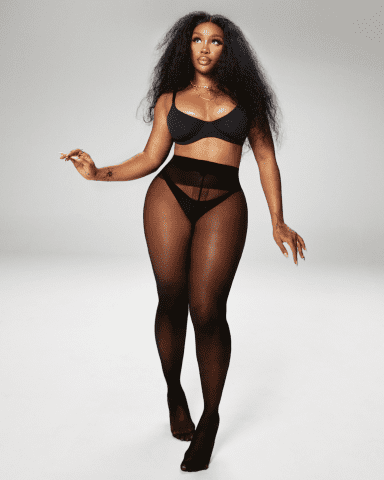 Source:SKIMS
4. All Curves, No Brakes

Source:SKIMS